HEADLINES TODAY
Wheat prices overnight are up 30 in SRW, up 25 1/4 in HRW, up 20 1/4 in HRS; Corn is up 2 3/4; Soybeans down 1 1/2; Soymeal up $0.28; Soyoil down 0.47.
For the week so far wheat prices are up 36 in SRW, up 29 1/2 in HRW, up 19 1/4 in HRS; Corn is up 13; Soybeans down 23 1/4; Soymeal down $0.81; Soyoil down 3.44.
For the month to date wheat prices are up 15 1/2 in SRW, down 5 1/4 in HRW, down 19 1/2 in HRS; Corn is up 8 1/4; Soybeans down 25 1/4; Soymeal down $5.50; Soyoil down 4.67.
Year-To-Date nearby futures are up 7% in SRW, up 10% in HRW, down -11% in HRS; Corn is up 15%; Soybeans up 12%; Soymeal up 6%; Soyoil up 22%.
Chinese Ag futures (JAN 23) Soybeans down 4 yuan; Soymeal down 18; Soyoil down 168; Palm oil down 106; Corn down 12 –Malaysian palm oil prices overnight were down 96 ringgit (-2.53%) at 3701.
There were no changes in registrations. Registration total: 3,084 SRW Wheat contracts; 1 Oats; 0 Corn; 0 Soybeans; 61 Soyoil; 50 Soymeal; 40 HRW Wheat.
Preliminary changes in futures Open Interest as of September 6 were: SRW Wheat down 270 contracts, HRW Wheat up 384, Corn up 12,621, Soybeans down 4,240, Soymeal up 1,232, Soyoil up 4,790.
Northern Plains Forecast: Isolated showers Thursday-Saturday. Temperatures above to well above normal through Thursday, near to below normal Friday, below normal Saturday. Outlook: Mostly dry Sunday-Tuesday. Isolated showers Wednesday-Thursday. Temperatures near to below normal Sunday, near to above normal Monday-Tuesday, above normal Wednesday-Thursday.
Central/Southern Plains Forecast: Mostly dry through Thursday. Scattered showers Friday-Saturday. Temperatures near to above normal through Friday, near to below normal Saturday. Outlook: Isolated showers south Sunday. Mostly dry Monday-Wednesday. Isolated showers Thursday. Temperatures near to below normal Sunday-Monday, near to above normal Tuesday-Thursday.
Western Midwest Forecast: Mostly dry through Thursday. Scattered showers Friday-Saturday. Temperatures above normal through Friday, near to above normal Saturday.
Eastern Midwest Forecast: Mostly dry Wednesday-Friday. Scattered showers Saturday. Temperatures near to above normal through Saturday. Outlook: Scattered showers Sunday-Tuesday. Mostly dry Wednesday-Thursday. Temperatures near to below normal Sunday-Tuesday, near to above normal Wednesday-Thursday.
The player sheet for Sept. 6 had funds: net buyers of 3,000 contracts of SRW wheat, buyers of 6,000 corn, buyers of 9,000 soybeans, sellers of 4,500 soymeal, and  sellers of 5,000 soyoil.
TENDERS
WHEAT PURCHASE: Iraq's trade ministry bought 100,000 tonnes of U.S. hard red wheat at $494.00 per tonne on a cost, insurance and freight basis, traders said on Monday. The wheat was bought through a direct purchase agreement with Anderson, the traders said, adding that only three companies, including Cargill and ADM, were invited to bid during negotiations.
VEGETABLE OILS PURCHASE: Egypt's state grains buyer said on Tuesday it had bought 27,000 tonnes of sunflower oil in an international tender, its first purchase of imported oils since March.
CORN PURCHASE: South Korea's Major Feedmill Group (MFG) purchased an estimated 135,000 tonnes of optional-origin animal feed corn in two consignments in an international tender which closed on Tuesday
FEED WHEAT PURCHASE: South Korea's Major Feedmill Group also purchased about 65,000 tonnes of animal feed wheat expected to be sourced from Australia in a private deal on Tuesday
WHEAT PURCHASE AND TENDER: Jordan purchased 60,000 tonnes of wheat in an international purchasing tender from Viterra at $347 a tonne, a government official told Reuters. Ameropa participated in the tender as well
WHEAT TENDER: The Taiwan Flour Millers' Association issued an international tender to purchase an estimated 55,375 tonnes of grade 1 milling wheat to be sourced from the United States
RICE TENDER UPDATE: Bangladesh's state grains buyer on Tuesday received a lowest price offer of $439.11 a tonne CIF liner out in an international tender to import 50,000 tonnes of rice, officials from the grain purchasing agency and traders said.
WHEAT PURCHASE UPDATE: Egypt has been negotiating to replace a detained Ukrainian wheat shipment, two people with knowledge of the matter said, after talks to release the vessel carrying it proved unfruitful. The cargo of about 60,000 tonnes of Ukrainian wheat is currently aboard a ship called Emmakris III that was detained in July at the request of Ukraine's prosecutor general to investigate its alleged Russian owner.
PENDING TENDERS
SOYBEAN TENDER: South Korea's state-backed Agro-Fisheries & Food Trade Corp issued international tenders to purchase around 30,000 tonnes of soybeans free of genetically modified organisms
BARLEY TENDER: Jordan's trade ministry is seeking 120,000 tonnes of barley in a tender, a government source said. The deadline for submission of offers is Sept. 7 for shipment during February and March, a source said.
CORN TENDER: Taiwan's MFIG purchasing group issued an international tender to buy up to 65,000 tonnes of animal feed corn which can be sourced from the United States, Brazil, Argentina or South Africa
WHEAT TENDER: Bangladesh's state grains buying agency postponed the deadline for submission of price offers in its international tender to purchase 50,000 tonnes of wheat from Sept. 1 to Sept. 18
US Inspected 518k Tons of Corn for Export, 496k of Soybean
In week ending Sept. 1, according to the USDA's weekly inspections report.
Corn: 518k tons vs 689k the previous wk, 339k a yr ago
Wheat: 478k tons vs 631k the previous wk, 413k a yr ago
Soybeans: 496k tons vs 440k the previous wk, 94k a yr ago
China August Agricultural Imports
General Administration of Customs says on website.
Soybean imports in Aug. 7.166m Tons

Soybean imports YTD rose -8.6 % y/y to 61.329m tons

Edible vegetable oil imports in Aug. 497,000 tons

Edible vegetable oil imports YTD rose -61.2 % y/y to 2.905m tons

Meat (including offal) imports in Aug. 658,000 tons

Meat (including offal) imports YTD rose -28.9 % y/y to 4.757m tons

Fertilizer exports in Aug. 2.768m tons

Fertilizer exports YTD rose -37.9 % y/y to 14.13m tons
China Aug soybean imports plunge 25% on year -customs
China's soybean imports fell 24.5% in August from a year earlier, customs data showed on Wednesday, as high global prices and weak demand curbed appetite for the oilseed.
China, the world's top buyer of soybeans, brought in 7.17 million tonnes in August, versus 9.49 million a year earlier, data from the General Administration of Customs showed.
The figure was the lowest for the month of August since 2014. It was also lower than July's 7.88 million tonnes.
The low import number for August was expected, said traders and analysts.
"Imports have been very sluggish for the past three months," said Darin Friedrichs, co-founder of Shanghai-based consultancy Sitonia Consulting.
Global soybean prices soared this year after bad weather cut production and exports from Brazil, China's top supplier, pushing benchmark prices close to a decade-high in June.
That halted purchases by China, where heavy losses for pig farmers have also dented demand for soymeal. Soybeans are crushed to make soymeal, a key pig feed ingredient, and soyoil for cooking.
Industrial animal feed production fell almost 7% in July versus a year ago, according to the China Feed Industry Association.
Crush margins in China have been negative since mid-April, with crushers in the key processing hub of Rizhao losing 519 yuan ($74.80) for each tonne of soybean processed as of Sept. 5.
"June was much higher than expected so July and August should be lower," said a Beijing-based soybean trader.
Hog farming profits have significantly improved in recent months after a reduction in the pig breeding herd, which should help demand for soymeal later in the year, said Friedrichs.
From January to August, China brought in 61.33 million tonnes of the oilseed, down 8.6% from the same period a year ago, the customs data showed.
IHS Markit sees U.S. 2022 corn yield at 171.6 bu/acre -document
Private analytics firm IHS Markit Agribusiness on Tuesday lowered its estimate of the U.S. 2022 corn yield compared to its Aug. 5 forecast, according to traders and portions of an IHS client note seen by Reuters.
IHS Markit forecast the average U.S. 2022 corn yield at 171.6 bushels per acre (bpa), down from its Aug. 5 estimate of 176.9 bpa.
The firm projected U.S. 2022 corn production at 14.040 billion bushels, down from 14.497 billion last month.
For soybeans, IHS Markit forecast the average U.S. yield at 51.3 bpa, down from 51.8 bpa last month.
The firm projected U.S. 2022 soybean production at 4.471 billion bushels, down from 4.530 billion in August.
IHS Markit projected U.S. 2022 all-cotton production at 13.844 million bales, above the U.S. Department of Agriculture's current estimate of 12.570 million.
Ukraine's 2021/22 sunoil exports down 15% amid Russian invasion -APK-Inform
Ukraine's sunflower oil exports fall 15% in 2021/22 September-August season to 4.49 million tonnes due to the Russian invasion, analyst APK-Inform said on Tuesday.
Before the invasion, which Russia calls a "special military operation", Ukraine was the world's largest sunflower seed grower and sunflower oil exporter.
Putin Criticizes Ukraine Grain Deal, Says Poor Nations Miss out
Russian President Vladimir Putin said the grain-shipment corridor from Ukraine that was agreed in July is not helping poorer countries as the majority of supplies are going to Europe.
The agreement is like "a hype" for the developing world as only 2 ships out 80 went to poorer countries, he said during the Vladivostok Economic Forum

Russia was deceived even though "we have done everything to reach these agreements, we adhere to them and ensure them"
"The food price will rise and we need to join forces to reverse this trend"

NOTE: Last month, Ukraine restarted shipments, exporting 1.5 million tons of food through the corridor established under a deal brokered by the United Nations and Turkey.

Deal expires in November
Putin, Turkish President Recep Tayyip Erdogan may discuss grain deal next week amid the Shanghai Cooperation Organization summit in Uzbekistan, Ria Novosti reports separately, citing a person familiar with situation
Argentina soy trading volume spikes after FX boost, grains exchange says
Argentina's daily soy trading volume has hit its highest level in five and a half years, the country's Rosario grains exchange said on Tuesday, after the government introduced a preferential "soy dollar" foreign exchange rate to boost exports.
The Rosario grains exchange said in a report that Argentine soy operations registered on Monday, the first day the FX rule came into effect, had been close to 800,000 tonnes, which it said was the highest trading volume since early 2017.
On Sunday, Argentina's Economy Minister Sergio Massa announced new temporary incentives for soybean farmers to sell more of their stock by accessing a better exchange rate, in a bid to boost exports and hard currency reserves.
Argentina is the world's top soy oil and meal exporter, as well as the No. 3 for soybeans. But farmers have been holding onto soybean stocks longer than last year as a hedge against potential devaluation of the embattled local peso currency.
Amid a deep economic slump marked by soaring inflation, President Alberto Fernandez's government is seeking to boost U.S. dollar reserves to meet the terms of a $44 billion debt deal with the International Monetary Fund.
Traders and analysts said the flurry of soy trades was already impacting local markets.
"There is an unusual sale of soybeans and this is in line with what was announced by the government," said Armando Torre, a local foreign exchange analyst.
"Everything suggests that an avalanche of dollars is coming, useful for the central bank's reserves, even though none of the bigger underlying issues of the economy have been solved."
Argentina's soy sales tick up in last week of August
Argentine soybean farmers registered 268,000 tonnes of sales during the last week of August, according to agriculture ministry data released on Tuesday, as the country expects the pace of sales to increase as new incentives kick in.
The Aug. 25-31 soy sales boosted the proportion of the 2021/2022 harvest that has been sold to 52.2% of the 44-million-tonne crop.
Soy sales during the current harvesting season, however, significantly lag the percentage of the crop sold at this point during the previous 2020/2021 cycle, when nearly 63% had been purchased.
Argentina is the world's biggest soy oil and meal exporter, as well as the No. 3 soybeans supplier, with exports playing a vital role as a top generator of foreign reserves for central bank coffers.
On Sunday, Economy Minister Sergio Massa announced new incentives for soybean farmers to sell more of their stock by being able to access a more favorable exchange rate this month. The 200 peso per U.S. dollar rate available to soy farmers and exporters formally launched on Monday and will extend through Sept. 30. (Full Story)
The agriculture ministry also reported that about 65% of the country's 59-million-tonne corn harvest during 2021/2022 has been sold, slightly above year-ago sales figures.
Brazil Corn Exports Seen Reaching 6.310 Million Tns In September Versus 2.546 Million Tns In Same Month Last Year – Anec
BRAZIL SOY EXPORTS SEEN REACHING 3.916 MILLION TNS IN SEPTEMBER VERSUS 4.702 MILLION TNS IN SAME MONTH LAST YEAR – ANEC
BRAZIL SOYMEAL EXPORTS SEEN REACHING 2.048 MILLION TNS IN SEPTEMBER VERSUS 1.463 MILLION TNS IN SAME MONTH LAST YEAR – ANEC
BRAZIL CORN EXPORTS SEEN REACHING 6.310 MILLION TNS IN SEPTEMBER VERSUS 2.546 MILLION TNS IN SAME MONTH LAST YEAR – ANEC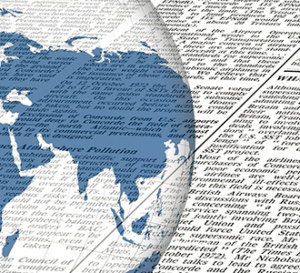 Grain Buyers Are Starting to Shun Russia's State-Backed Traders
Demetra and OZK's exports have slipped at start of the season
Meanwhile, overseas trader Dreyfus's shipments have risen
Some of Russia's top grain exporters are losing their market share as buyers shun state-backed firms, giving overseas traders like Louis Dreyfus Co. the chance to grab more business.
Demetra Trading and OZK JSC, which is also known as United Grain Co., were among the five largest shippers by this time last year. But they've slid out of the top 10 in the first two months of this season, Bloomberg calculations based on ship data from Logistic OS show.
It's another sign of how self-sanctioning is affecting Russia's commodities industry. While sanctions over its invasion of Ukraine haven't targeted trade in food and fertilizers, there have been logistical and financial constraints. Some buyers, insurers and shippers are wary of falling foul of any penalties by doing business with Russian firms — particularly those linked to sanctioned entities.
That could benefit international merchants, who in recent years have seen more competition from Russian firms as Moscow seeks to expand its influence in the food sector. Since the season began in July, Louis Dreyfus has jumped to fourth place from ninth in exports.
OZK was the fifth-biggest shipper of Russian grain in the July-August period last year, and is now ranked 13th. Demetra, which is part-owned by state-controlled VTB Group, has fallen from fourth to 11th. VTB is among Russian entities that have been sanctioned.
OZK — which is owned by the state and Demetra — told the Kommersant newspaper that some shippers have been unwilling to charter Russian cargoes or call at ports to avoid secondary sanctions. High freight costs and payment difficulties have also been an issue, it said.
"Some people prefer not to deal with companies which have shareholders on sanctions lists like VTB," Andrey Sizov, head of consultant SovEcon, said in an interview.
Other Shippers
International trader Viterra saw Russian grain exports decline in July and August this year, but remained the third-largest shipper. Private Russian company AgroHolding Steppe's overseas sales jumped, with it citing a bigger harvest.
Demetra, Louis Dreyfus and Viterra declined to comment on export volumes. OZK didn't immediately provide a comment.
Russia is the world's biggest wheat exporter and its farm sector is crucial for keeping the world fed. The war has kept grain prices historically high, setting Russia up to reap windfall revenues from a bumper harvest. And because agriculture hasn't been targeted by sanctions, major international merchants have been able to keep exporting large amounts of Russian crops.
Still, Russian grain exports this season fell 22% from a year ago by the end of August. As well as bankers, shippers and insurers being cautious about doing business in Russia, local farmers have been reluctant to sell wheat due to a strong ruble and high export tax.
Rival major crop supplier Ukraine has restarted seaborne sales of backlogged grains through a recently opened export corridor.
Russia Struggles to Ship Record Wheat Harvest as War Drags On
Sizov expects Russia's export pace to pick up again soon as lower prices makes its wheat more competitive against supplies from other key shippers in Europe.
Another Russian company, with links to Demetra, has emerged to become the country's eighth-biggest grain exporter. Grain Gates LLC is run by Demetra's former head of trading, Ilya Aliev, and was registered in June, according to the Spark-Interfax database. Grain Gates is one of Demetra's partners for developing grain exports, Interfax reported in August, citing a Demetra spokesperson.
Shipping lineups from Logistic OS show that Grain Gates started exporting in August, with volumes reaching almost 220,000 tons that month. Grain Gates and Aliev didn't reply to requests for comment.
Putin Will Discuss Removing Export Quotas for Corn, Soy: Tass
Vladimir Putin said he would discuss lifting export quotas on corn and soybeans with the Ministry of Agriculture, Tass reported, citing comments by the Russian president at a meeting.
"The situation is changing dramatically," Tass cited Putin as saying; harvest prospects are "very good"
The quotas issue needs to be "worked out" for a number of crops
NOTE: Russia's corn exports in 2021-22 were 4m tons, according to the USDA
EU Soft-Wheat Exports Rise 3.2% Y/y; Data Still Not Complete
EU soft-wheat exports during the season that began July 1 reached 6.21m tons as of Sept. 3, compared with 6.02m tons in a similar period a year earlier, the European Commission said on its website.
The commission said the data may be incomplete, which has been the case for several weeks
Leading destinations are Algeria (1.06m tons), Morocco (895k tons) and Egypt (536k tons)
EU barley exports at 1.62m tons, versus 2.9m tons a year earlier
EU corn imports at 4.47m tons, versus 3.02m tons a year earlier
US Agriculture Sentiment Rises in August: Purdue Univ.
The Purdue University/CME Group's agricultural sentiment index increased to 117 points in Aug. from 103 in July, according to a survey of 400 agricultural producers.
Current conditions component improved by 9 points from July
Future expectations up by 16 points
Risk Warning: Investments in Equities, Contracts for Difference (CFDs) in any instrument, Futures, Options, Derivatives and Foreign Exchange can fluctuate in value. Investors should therefore be aware that they may not realise the initial amount invested and may incur additional liabilities. These investments may be subject to above average financial risk of loss. Investors should consider their financial circumstances, investment experience and if it is appropriate to invest. If necessary, seek independent financial advice.
ADM Investor Services International Limited, registered in England No. 2547805, is authorised and regulated by the Financial Conduct Authority [FRN 148474] and is a member of the London Stock Exchange. Registered office: 3rd Floor, The Minster Building, 21 Mincing Lane, London EC3R 7AG.                  
A subsidiary of Archer Daniels Midland Company.
© 2021 ADM Investor Services International Limited.
Futures and options trading involve significant risk of loss and may not be suitable for everyone.  Therefore, carefully consider whether such trading is suitable for you in light of your financial condition.  The information and comments contained herein is provided by ADMIS and in no way should be construed to be information provided by ADM.  The author of this report did not have a financial interest in any of the contracts discussed in this report at the time the report was prepared.  The information provided is designed to assist in your analysis and evaluation of the futures and options markets.  However, any decisions you may make to buy, sell or hold a futures or options position on such research are entirely your own and not in any way deemed to be endorsed by or attributed to ADMIS. Copyright ADM Investor Services, Inc.
Latest News & Market Commentary