HEADLINES TODAY
Ukraine 2022/23 sunoil output seen at 3.5 to 4.9 mln T – analyst
Ukraine's sunflower oil output could total between 3.5 and 4.9 million tonnes in the 2022/23 season compared with 5 million tonnes in 2021/22, analyst APK-Inform said on Saturday.
The consultancy said in a report that sunoil exports could be between 3.0 and 4.6 million tonnes in 2022/23 depending on the sunflower seed harvest and the logistical situation.
MARKETS & WEATHER
Wheat prices overnight are down 13 1/4 in SRW, down 9 1/2 in HRW, down 4 in HRS; Corn is down 5 1/4; Soybeans down 6 1/2; Soymeal down $0.13; Soyoil down 0.88.
Markets finished last week with wheat prices up 41 3/4 in SRW, up 36 3/4 in HRW, up 27 in HRS; Corn is down 4; Soybeans down 37; Soymeal down $0.43; Soyoil down 2.34.
For the month to date wheat prices are up 35 3/4 in SRW, up 28 1/2 in HRW, up 15 3/4 in HRS; Corn is up 1; Soybeans down 3 1/4; Soymeal up $6.90; Soyoil down 4.68.
Year-To-Date nearby futures are up 13% in SRW, up 18% in HRW, down -4% in HRS; Corn is up 14%; Soybeans up 7%; Soymeal up 7%; Soyoil up 18%.
Chinese Ag futures (JAN 23) Soybeans down 33 yuan; Soymeal down 42; Soyoil down 262; Palm oil down 348; Corn down 33 — Malaysian palm oil prices overnight were down 193 ringgit (-5.17%) at 3543.
There were no changes in registrations. Registration total: 3,084 SRW Wheat contracts; 0 Oats; 0 Corn; 5 Soybeans; 48 Soyoil; 147 Soymeal; 40 HRW Wheat.
Preliminary changes in futures Open Interest as of September 23 were: SRW Wheat down 3,180 contracts, HRW Wheat down 584, Corn up 1,847, Soybeans up 5,254, Soymeal down 1,084, Soyoil up 4,133.
Northern Plains Forecast: A few showers moved through on Saturday but most areas were dry this weekend. Dry conditions are likely for most of the week with increasing temperatures. A small system will move through late this week and weekend with a few showers, but good harvest conditions are expected to continue.
Central/Southern Plains Forecast: Warm and dry conditions continue for most of this week, unfavorable for winter wheat planting and establishment, as well as pasture regrowth, but favorable for corn and soybean harvest. A weak system will pass off to the north this weekend, but may bring a few showers through. Otherwise, the dryness and warmth continues.
Midwest Forecast: Isolated to scattered showers moved through over the weekend, but most were light. A shot of cooler air moves through this week, and brings a few showers to the Great Lakes, but conditions will be mostly favorable for corn and soybean harvest. The remnants to Tropical Storm Ian are expected to stay south and east of the region.
Brazil Grains & Oilseeds Forecast: Recent showers have continued to provide good soil moisture for Brazil as planting increases. Scattered showers continue this week for most areas before drying out this weekend. The daily wet season showers in central Brazil will continue afterward, however.
Argentina Grains & Oilseeds Forecast: Dryness over the weekend continues this week, with unfavorable conditions for developing wheat and corn planting. Scattered showers may return next week and models are more optimistic about this chance for rain.
The player sheet for Sept. 23 had funds: net sellers of 9,500 contracts of SRW wheat, sellers of 11,000 corn, sellers of 11,500 soybeans, sellers of 3,500 soymeal, and  sellers of 6,500 soyoil.
TENDERS
FEED WHEAT SALE: An importer group in the Philippines is believed to have bought around 45,000 tonnes of animal feed wheat to be sourced from Australia in an international tender which closed on Thursday
CORN TENDER: Leading South Korean feedmaker Nonghyup Feed Inc. (NOFI) has issued an international tender to purchase up to 138,000 tonnes of animal feed corn to be sourced from optional origins
WHEAT TENDER: The Taiwan Flour Millers' Association has issued an international tender to purchase 51,800 tonnes of grade 1 milling wheat to be sourced from the United States
PENDING TENDERS
WHEAT TENDER: A government agency in Pakistan has issued a new international tender to purchase and import 300,000 tonnes of wheat
WHEAT TENDER: Jordan's trade ministry is seeking 120,000 tonnes of wheat shipped in March and April in an international tender closing Sept. 27, a government source said. Jordan's state grains buyer opened the new tender after making no purchase in a Tuesday tender.
BARLEY TENDER: Jordan's state grain buyer is seeking 120,000 tonnes of barley for shipment in March and April in a international tender closing Sep. 28, a government source said.
Ukraine exports 7.2 mln T grain so far in 2022/23 season
China soymeal prices hit record levels on tight bean supply
High prices have deterred imports in recent months
Soybean imports in August were down 25% yr/yr
Soymeal demand strong ahead of Oct. 1 National Day holiday
Soymeal stocks down for 10 weeks, well below five-year average
Crush margins positive for first time in months
Soymeal prices in China, the world's top consumer of the animal feed ingredient, are at record highs as rising demand from farmers follows months of lacklustre soybean imports.
The surge in spot prices to an average 5,352 yuan ($747.94)per tonne on Friday could curb enthusiasm for expanding hog herds, supporting hog prices that have already rallied about 40% this summer.
China's soybean crushers, who turn beans into protein-rich meal to feed animals and into oil for cooking, have scaled back purchases of soybeans in recent months due to high global prices and poor demand from the livestock industry.
Soybean imports in August were down 25% from a year earlier, and arrivals in the first eight months of 2022 were down 8.6%.
Some plants, especially in north-east China, have halted operations due to a shortage of beans, said a Beijing-based soybean trader.
But with fast-rising hog prices boosting demand for feed, soymeal supply has tightened, especially ahead of the week-long National Day holiday that begins Oct. 1 when feed mills normally buy extra stocks.
"The market is running out of soybean meal," said Yuan Song, chief analyst at trading firm Juxing Agriculture Group.
Soymeal stocks have fallen for 10 consecutive weeks to 493,000 tonnes in the week ending Sept. 17, well below the five-year average of 845,000 tonnes, according to Shanghai JC Intelligence Co Ltd (JCI).
Cash soymeal prices rose by more than 100 yuan daily for several days last week, reaching as much as 5,600 yuan a tonne in northwestern China's Xi'an city JCI-SBM-XIAN on Friday, according to JCI.
Current prices are higher than a previous peak of 5,218 yuan hit in March when Russia's invasion of Ukraine roiled global grain markets, and around 40% higher than a year ago when power rationing forced some plants to shut down. (Full Story)
"Downstream farming has become profitable, and demand is very good; and pre-holiday stockpiling has exacerbated demand growth," said Yuan, adding that now that crushers are finally making a profit, they are not in a hurry to sell.
Crush margins turned positive last week for the first time in months, and spot soymeal prices dropped slightly on Monday after feed buyers had completed the pre-holiday purchasing, and as crushing volumes increased.
Prices are likely to remain high in the coming months however, with soybean arrivals staying at low levels of around 6 million tonnes this month and next, according to JCI.
"Soymeal supplies are sold out in China," said a Singapore-based trader with a company that has soy processing plants in China. "For October, 80% of the soymeal likely to be produced has already been sold."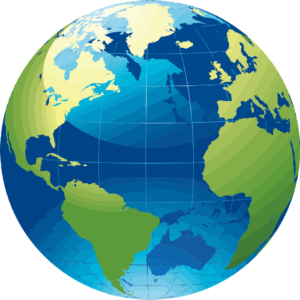 SOYBEAN/CEPEA: Weather favors soybean sowing in Brazil
Favored by higher soil moisture, the new crop of soybean is being sown in Brazil, majorly in Paraná, Mato Grosso and São Paulo. Despite concerns about the possible effects of La Niña on crops, mainly in southern Brazil, agents have been optimistic.
Activities are stepping up in western, southwestern and central-western PR, which may favor sowing of the second crop of corn. According to Seab/Deral, 6% of the soybean area in PR has been sown. In the remaining states, activities are forecast to step up next week.
This scenario led some farmers to sell part of the soybean remaining from the 2021/22 crop, which resulted in devaluations in Brazil. Besides, the dollar depreciation against the Real – which tend to make the national product less attractive to importers – pressed down domestic quotations too. Between September 15 and 22, the American currency dropped by 2.5%, closing at BRL 5.113 on Thursday, 22.
Between September 15 and 22, the ESALQ/BM&FBovespa Index Paranaguá (PR) and the CEPEA/ESALQ Index Paraná decreased by 0.6% and 0.2%, respectively, closing at BRL 185.92 (USD 36.36)/60-kilo bag and at BRL 181.76 (USD 35.55)/bag on Thursday. On the average of the regions surveyed by Cepea, prices dropped by 0.4% in the over-the-counter market (paid to farmers) and by 0.2% in the wholesale market (deals between processors).
Domestic devaluations were limited by price rises abroad. The harvesting has begun in the United States, but only 3% had been harvested by September 18. Besides, the American soybean exports increased by 52% between the two past weeks, and this month, shipments have been 18% higher than that in the same period last year.
Slew of Soy Sold by Argentine Farmers Arriving at Ports: Rosario
Millions of metric tons of soybeans sold by Argentine farmers since a temporary devaluation on Sept. 5 are now flowing in earnest to ports on the Parana River, the Rosario Board of Trade says in a report.
26,000 trucks loaded with soy arrived at river ports last week, the most for any week in September since 2015
Flows to crushing plants and ports are similar to those usually reserved for the 2Q harvest season
NOTE: Farmers have sold 12.8m metric tons of soy since the devaluation, according to the Buenos Aires Grain Exchange

New sales in the period account for 8.9m tons
Farmers have completed transactions on delayed-price contracts for another 3.9m tons

With the policy set to end on Sept. 30, some buyers are telling farmers that for administrative reasons they will only accept trades at the devalued FX rate until early next week: Rosario
CORN/CEPEA: Prices are firm in BR, despite estimates for high stocks
Corn prices have been firm in the Brazilian market, underpinned by the export parity value. This scenario has been observed despite estimates for higher ending stocks (+20%) by the end of the 2021/22 season (compared to that in the previous season), good expectations for the summer crop and the current lower interest of domestic purchasers.
At Brazilian ports, quotations have been underpinned by international corn valuations, which have been influenced by concerns about the Russia-Ukraine war, the crop failure in the European Union and uncertainties related to the productivity of corn crops currently being harvested in the United States. However, the dollar depreciation constrained higher valuations at the national ports.
Corn prices at Brazilian ports have been higher than that in the domestic spot market, opposite to the scenario observed in the same period last year, when Brazilian purchasers were closing deals, while the demand from abroad was weak.
PRICES – Quotations have increased in northeastern Brazil, in Santa Catarina and in Rio Grande do Sul, typical corn-consuming regions that currently do not have high stocks. On the other hand, values faded in some producing regions in central-western BR, in some areas in Paraná and in São Paulo. Thus, on the average of the regions surveyed by Cepea, values decreased by 0.1% in the over-the-counter market (paid to farmers) but rose by 0.7% in the wholesale market (deals between processors).
In Campinas, (SP), a typical corn-consuming region in Brazil, the supply of corn from central-western at lower prices has been offset by higher asking prices within SP. Between September 15 and 22, the ESALQ/BM&FBovespa rose by a cent of Real, closing at BRL 84.56 (USD 16.54) per 60-kilo bag on Thursday, 22.
Seven more crop-laden ships leave Ukrainian ports on Sunday
Seven more ships laden with agricultural produce left Ukrainian ports on Sunday, the country's infrastructure ministry said, bringing the total to 218 since a U.N.-brokered corridor through the Black Sea came into force at the start of August.
Ukraine, a major agricultural producer, was left unable to export through the Black Sea after Russia's invasion on Feb. 24 until the agreement of the grain deal, which promises safe passage for ships carrying crops.
In a post on Facebook, the ministry said this brought the total amount of agricultural produce shipped through the corridor to 4.85 million tonnes.
"On September 25 … 7 ships with 146.2 thousand tons of agricultural produce for countries in Africa, Asia and Europe left the ports of Odesa, Chornomorsk and Pivdennyi," the ministry said.
Ukraine shipped up to 6 million tonnes of grain per month before the war.
Analyst APK-Inform raises Ukraine's 2022 grain crop forecast
Ukraine's 2022 grain harvest could total between 54.1 to 55.7 million tonnes compared with a record 86 million tonnes due to the Russian invasion which has reduced the harvested area, analyst APK-Inform said on Saturday.
The consultancy said in a report that the harvest could include 19 million tonnes of wheat, 30 million tonnes of corn and 5.5 million tonnes of barley.
It said a smaller harvest and logistical difficulties could cut 2022/23 July-June exports to between 22.6 and 38.8 million tonnes.
Indonesia to Spend 100T Rupiah to Buy Farmers' Products: Bisnis
Govt is proposing to spend 100t rupiah ($6.6b) to buy agricultural products, such as rice and corn, directly from farmers, Bisnis Indonesia reports, citing Trade Minister Zulkifli Hasan.
The plan will help farmers obtain fair prices for their products and ensure domestic supply of basic food items: report
President Joko Widodo has approved the plan, which will be executed by state-owned institutions such as Rajawali Nusantara or Bulog
Black Sea Nitrogen Fertilizer Price Rises 16.7%
Nitrogen fertilizer, represented by Black Sea urea, rose 16.7% to $700 per metric ton in the week ended Sept. 23, according to Green Markets data compiled by Bloomberg Intelligence.
Black Sea urea rose 32.1% during the last month and was up 37.3% during the last 3 months
Major Urea nitrogen benchmark prices were mixed
Shares of Yara International ASA and Acron PJSC were down in the latest week
Major UAN nitrogen benchmark prices were mixed
Major Ammonia nitrogen benchmark prices were unchanged
Natural gas, which drives producer costs, has decreased 12% during the last week and was down 25% during the last month
The price of corn, a driver of fertilizer purchases, decreased 0.5% during the last week and was up 2.9% during the last month
Brazil Potash Fertilizer Price Drops 9.33%
Brazil Granular Potash CFR spot price, a benchmark for potash fertilizer, fell 9.33% to $680 per metric ton in the week ended Sept. 23, according to Green Markets data compiled by Bloomberg Intelligence.
Brazil CFR dropped 24.4% during the last month and was down 40.9% during the last 3 months
Shares of potash producers such as Nutrien Ltd., Sociedad Quimica & Minera de Chile SA and Vale SA were down in the latest week
The price of corn, a driver of fertilizer purchases, decreased 0.5% during the last week and was up 2.9% during the last month
Fertilizer Stocks Fall as Potash Demand Wanes Amid High Prices
CF Industries falls as much as 7.4% for its biggest intraday decline since July 14 to lead fertilizer producers lower as Bloomberg Intelligence sees demand sliding.
"Potash demand is slipping as near-record prices shock farmers into lower use," Bloomberg Intelligence analyst Alexis Maxwell writes
Peers falling include Mosaic -5.5%, Nutrien -4.3%, Intrepid Potash -6.7%
The S&P Supercomposite Agricultural Products Index drops as much as 5.3% for its biggest intra day drop since July 5
Darling Ingredients fell 8% to lead declines, followed by Archer-Daniels-Midland -4.8% and Ingredion -2.3%
US Cattle on Feed Rose to 11.28M Head on Sept. 1
The feedlot herd rose 0.4% from a year ago, according to the USDA's monthly report. Analysts were expecting a rise of 0.1%
Placements onto feedlots up 0.4% to 2.112m head
Cattle marketed from feedlots increased 6.4% to 2.004m head
US Beef Production Up 0.4% This Week, Pork Rises: USDA
Risk Warning: Investments in Equities, Contracts for Difference (CFDs) in any instrument, Futures, Options, Derivatives and Foreign Exchange can fluctuate in value. Investors should therefore be aware that they may not realise the initial amount invested and may incur additional liabilities. These investments may be subject to above average financial risk of loss. Investors should consider their financial circumstances, investment experience and if it is appropriate to invest. If necessary, seek independent financial advice.
ADM Investor Services International Limited, registered in England No. 2547805, is authorised and regulated by the Financial Conduct Authority [FRN 148474] and is a member of the London Stock Exchange. Registered office: 3rd Floor, The Minster Building, 21 Mincing Lane, London EC3R 7AG.                  
A subsidiary of Archer Daniels Midland Company.
© 2021 ADM Investor Services International Limited.
Futures and options trading involve significant risk of loss and may not be suitable for everyone.  Therefore, carefully consider whether such trading is suitable for you in light of your financial condition.  The information and comments contained herein is provided by ADMIS and in no way should be construed to be information provided by ADM.  The author of this report did not have a financial interest in any of the contracts discussed in this report at the time the report was prepared.  The information provided is designed to assist in your analysis and evaluation of the futures and options markets.  However, any decisions you may make to buy, sell or hold a futures or options position on such research are entirely your own and not in any way deemed to be endorsed by or attributed to ADMIS. Copyright ADM Investor Services, Inc.
Latest News & Market Commentary