GLOBAL HEADLINES TODAY
Delta Refinery Plans to Receive Biofuel Feedstock: Rtrs
Delta Air Lines plans to start receiving shipments of renewable fuel feedstocks at its Trainer, Pennsylvania refinery, Reuters reports, citing three sources familiar with the matter.
Refinery is expected to start importing agricultural products that can be used to make a biomass-based diesel, Reuters said
Delta declined to comment to Reuters but referenced its most recent climate lobbying report
MARKETS
Wheat prices overnight are down 16 3/4 in SRW, down 16 1/4 in HRW, down 10 in HRS; Corn is down 4 3/4; Soybeans up 1; Soymeal up $0.25; Soyoil down 0.69.
Markets finished last week with wheat prices down 11 1/4 in SRW, down 5 1/4 in HRW, up 5 1/2 in HRS; Corn is down 21 3/4; Soybeans down 38 3/4; Soymeal down $1.15; Soyoil down 1.19.
For the month to date wheat prices are up 11 1/2 in SRW, up 6 1/2 in HRW, down 3/4 in HRS; Corn is up 2; Soybeans up 27; Soymeal up $9.10; Soyoil down 2.21.
Year-To-Date nearby futures are up 10% in SRW, up 15% in HRW, down -5% in HRS; Corn is up 14%; Soybeans up 9%; Soymeal up 5%; Soyoil up 21%.
Chinese Ag futures (JAN 23) Soybeans up 25 yuan; Soymeal up 4; Soyoil up 18; Palm oil up 70; Corn up 7 — Malaysian palm oil prices overnight were down 70 ringgit (-1.88%) at 3654.
There were changes in registrations (-317 Soybeans, -13 Soyoil, -7 Soymeal). Registration total: 3,084 SRW Wheat contracts; 0 Oats; 0 Corn; 5 Soybeans; 48 Soyoil; 147 Soymeal; 40 HRW Wheat.
Preliminary changes in futures Open Interest as of September 16 were: SRW Wheat down 1,961 contracts, HRW Wheat up 1,315, Corn up 3,208, Soybeans down 1,351, Soymeal up 978, Soyoil up 3,231.
Northern Plains Forecast: Scattered showers moved through over the weekend, but were very hit-or-miss. Another will move through Monday and Tuesday with more scattered showers, followed by another late in the week with more showers. These too will be hit-or-miss, and should not have much of an impact on corn or soybeans. A brief cool shot moves through in the middle of the week, but temperatures should rise well above normal by next week again.
Central/Southern Plains Forecast: Scattered showers moved through portions of Nebraska and Kansas over the weekend, including producing some severe weather, but missed a lot of the winter wheat areas. The showers may have been locally heavy, but did not produce a lot of rain. A front will move into the region on Wednesday and stall for a few days, followed by another system late in the week. Scattered showers are again expected over the northern half of the region, but the southwestern Plains wheat areas are not forecast to see much of any precipitation. With temperatures likely to rise well above normal next week, drought continues to have a huge influence on planting and establishment.
Midwest Forecast: Scattered showers developed over western areas Friday and Saturday with severe storms forecast to develop from southeastern Iowa into central Illinois on Sunday afternoon and night. Scattered showers developing elsewhere in the Midwest Sunday night will provide a drink for some winter wheat areas, but any severe weather could damage mature corn and soybeans waiting to be harvested. Limited showers will be possible the rest of the week with a front moving through on Tuesday and Wednesday and a weak system moving through Friday through the weekend. Cooler temperatures will arrive behind the first system and will remain seasonable afterward.
Delta Forecast:  Dry conditions and rising temperatures over the next week have helped crops toward maturity and improved quality for some of the wetter areas. Showers should largely be absent this week, with a slight chance over northern areas on Thursday and across the region over the weekend. Still, conditions will be good for maturing and harvesting crops.
 Brazil Grains & Oilseeds Forecast: Recent showers have continued to provide good soil moisture for southern Brazil as planting increases. Another front moving into Brazil should be quite active this week for most of the agricultural areas, favoring increased soil moisture and the potential start to the wet season in central Brazil. However, the daily showers we expect to come along with the wet season may be a couple of weeks away. Still, soil moisture improvements will continue as planting progresses. Another front this weekend into next week could add to rain totals, especially in central Brazil.
Argentina Grains & Oilseeds Forecast: A front moved through this weekend but provided little precipitation to the region. Cooler temperatures moving in behind the front could also produce some scattered frosts. Dryness and cool temperatures have pushed the first phase of corn planting back by quite a bit and may have damaged wheat.
The player sheet for Sept. 16 had funds: net buyers of 3,500 contracts of SRW wheat, sellers of 1,000 corn, buyers of 3,000 soybeans, sellers of 3,500 soymeal, and  buyers of 4,000 soyoil.
TENDERS
WHEAT PURCHASE: The Saudi Grains Organization buys 556,000 metric tons +/- 10% hard milling wheat for an average price of $371.61.
PENDING TENDERS
SOYBEAN TENDER: South Korea's state-backed Agro-Fisheries & Food Trade Corp issued international tenders to purchase around 30,000 tonnes of soybeans free of genetically modified organisms
WHEAT TENDER: Bangladesh's state grains buying agency postponed the deadline for submission of price offers in its international tender to purchase 50,000 tonnes of wheat to Sept. 18, from Sept. 1 previously
WHEAT TENDER: Jordan's grain state buyer is seeking 120,000 tonnes of wheat in an international tender that closes on Sept. 20, traders said.
BARLEY TENDER: Jordan's state grain buyer is seeking 120,000 tonnes of barley in a tender closing on Sept. 21, a government source said.
China August Imports
General Administration of Customs says on website.
Aug. Corn Imports 1.8M Tons, -44.4% Y/y

YTD corn imports fell 20.9% y/y to 16.93m tons

Aug. wheat imports 530,000 tons, -25.4% y/y

YTD wheat imports fell 10.1% y/y to 6.25m tons

Aug. sugar imports 680,000 tons, +35.8% y/y

YTD sugar imports fell 8.1% y/y to 2.73m tons

Aug. cotton imports 110,000 tons, +24.9% y/y

YTD cotton imports fell 22.9% y/y to 1.37m tons

Aug. edible palm oil imports 300,000 tons, -36.1% y/y

YTD edible palm oil imports fell 59.9% y/y to 1.17m tons

Aug. sorghum imports 670,000 tons, -17.7% y/y

YTD sorghum imports rose 19.4% y/y to 8.01m tons

Aug. pork imports 140,000 tons, -50% y/y

YTD pork imports fell 63.6% y/y to 1.07m tons

Aug. beef imports 270,000 tons, +41.5% y/y

YTD beef imports rose 11.8% y/y to 1.69m tons

Aug. fertilizer exports 2.77m tons, -0.3% y/y

YTD fertilizer exports fell 37.9% y/y to 14.13m tons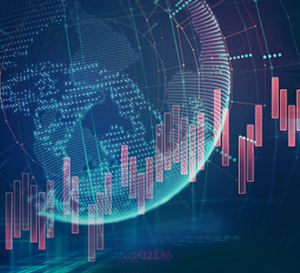 Argentina Soy Trades Reach 8.4m Tons After FX Measure: Bourse
Argentine farmers traded 8.4m metric tons of soybeans through Sept. 15 after the government temporarily devalued the peso for them on Sept. 5, the Buenos Aires Grain Exchange says in a report.
New sales in the period account for 5.8m tons
Farmers have completed transactions on delayed-price contracts for another 2.6m tons
NOTE: 8.4m tons is 19% of the entire 2022 harvest
Coceral Cuts EU 2022 Soft-Wheat Crop Estimate by 2.5m Tons
The region's soft-wheat production is now seen at 140.5m tons, down from 143m tons in previous forecast, trade association Coceral said in a report.
Estimate has "particularly deteriorated for Spain and Hungary due to extreme heat and drought"
Barley output seen at 59.8m tons, down from 60m tons in previous outlook
Corn crop seen at 51.9m tons, down from previous outlook of 66m tons

Cites hot and dry weather in countries including Hungary, Romania, France

Rapeseed crop seen at 20.7m tons, highest level in last few years
Around 3.7 mln tonnes of food left Ukraine ports under grain deal – ministry
A total of 165 ships with 3.7 million tonnes of agricultural products on board have left Ukraine under a deal brokered by the United Nations and Turkey to unblock Ukrainian sea ports, the Ukrainian infrastructure ministry said on Sunday.
The ministry said 10 ships with 169,300 tonnes of agricultural products are due to leave Ukrainian Black Sea ports on Sunday.
"At 10:00 a.m., 8 ships left the ports of Great Odesa, and 2 more are waiting for their turn and favourable conditions," the ministry said in a statement.
Ukraine's grain exports slumped after Russia invaded the country on Feb. 24 and blockaded its Black Sea ports, driving up global food prices and prompting fears of shortages in Africa and the Middle East.
Ukraine, a global major grain producer and exporter, shipped up to 6 million tonnes of grain per month before the war.
Three Black Sea ports were reopened under a deal signed on July 22 by Moscow and Kyiv and the ministry has said these ports are able to load and send abroad 100-150 cargo ships per month.
SOYBEAN/CEPEA: Low demand for soy oil reduces both export premium and values in BR
The current low demand for soy oil, majorly for the production of biodiesel, is pressing down the values of this by-product, which are already at the lowest level of the year. This scenario and higher oil supply in Argentina have resulted in lower export premiums, which are currently at the lowest levels in all times, considering October contracts.
At the port of Paranaguá (PR), on Thursday, 15, bids – for the soy oil contract for shipment in Oct/22 – were at -1,350 cents of cents of dollar per pound and asks, at -900 cents of cents of dollar/pound. It is important to highlight that the premiums for soy oil had not been negative at this time of the year since 2013. At the port of Paranaguá, FOB prices were at USD 1,212.51/ton on Sept. 15 (for shipment in Oct/22), also one of the lowest in a year's time.
In the domestic market, soy oil prices dropped by 1.7% between September 8 and 15 (São Paulo, with 12% ICMS), at BRL 7,490.77/ton on Sept. 15th, the lowest since Sept. 30, 2021.
As for soybean, values have been underpinned by international valuations and the dollar appreciation. Between September 8 and 15, the ESALQ/BM&FBovespa Index Paranaguá (PR) and the CEPEA/ESALQ Index Paraná rose by 0.3% and 0.9%, respectively, closing at BRL 187.13 (USD 35.69)/60-kilo bag and at BRL 182.05 (USD 34.72)/bag on Thursday, 15. On the average of the regions surveyed by Cepea, prices increased by 0.6% in the over-the-counter market (paid to farmers) and by 0.4% in the wholesale market (deals between processors). The US dollar rose by 0.7% in the last seven days, to BRL 5.243 on Thursday.
ESTIMATES – The 2021/22 season ends in late September in Brazil, and the USDA estimates the ending stocks of soybean to be around 22.45 million tons, 23.62% lower than that last season. The Brazilian output is forecast to total 149 million tons, 18.25% up from that in the previous crop.
The Brazilian exports of soybean are estimated to grow next season, estimated at 89 million tons, higher than the 80 million tons forecast for the current crop. With processing at record levels, domestic consumption is predicted at 53.85 million tons, 0.66% higher than the 53.49 million tons in the current crop.
CORN/CEPEA: Lower world production underpins values in both BR and the USA
High exports added to valuations abroad and lower estimates for the world production, released by the USDA this week, are underpinning corn prices in Brazil. However, valuations were constrained by the disinterest of purchasers, who have been preferring to work with the product in stock.
These purchasers expect values to fade soon, based on the pace of the harvesting in the United States and on the possibility of lower shipments from Brazil. Besides, consumers believe that the nearness of the payment deadline for costing debts (in late September) may lead farmers to supply corn in order to make cash flow.
Between September 8th and 15th, the ESALQ/BM&FBovespa Index for corn (Campinas, SP) increased by 1.6%, closing at BRL 84.55 per 60-kilo bag on Thursday, 15. Since Aug. 31st, the corn Index has increased by 0.7%. On the average of the regions surveyed by Cepea, values decreased by 0.4% in the over-the-counter market (paid to farmers) but rose by 0.7% in the wholesale market (deals between processors).
At Brazilian ports, quotations rose too and have been around BRL 91/bag – values have been influenced by corn valuations abroad and the dollar appreciation. In Santos (SP) and in Paranaguá (PR), prices rose by 1.7% and 2.5%, respectively. The American currency increased by 0.7% in the last seven days, to BRL 5.24 on Sept. 15th. It is important to highlight that these price levels are currently much higher than that in the USA.
ESTIMATES – With the new estimates pointing to a 3.9% decrease in the world production of corn in the 2022/23 season compared to the previous, forecast at 1.17 billion tons, the stock/consumption ratio is forecast to be at 25.9% in the 2022/23 season, against 26.5% last crop.
This reduction is majorly linked to the lower productions in the USA and in Europe, which are estimated at 354.19 million tons and at 58 million tons, respectively. Compared to that estimated in August, current estimates have been 3% lower for both locations, and compared to that last crop, estimates are 8% lower for the US and 18% down for the EU.
However, higher production in China and in Ukraine limited steeper decreases in the world production. In South America, estimates were kept at 55 million tons in Argentina and at 126 million tons in Brazil.
In that context, world stocks are expected to decrease by the end of 22/23, estimated at 304.53 million tons, 0.7% down from that reported in August and 2.4% lower than that in 21/22.
CROPS – Recent rains are expected to favor sowing of the summer crop, majorly in Paraná. Although rains are forecast for the coming weeks, farmers continue to monitor the effects of the La Niña.
In Paraná, 32% of the crop had been sown by Sept. 12, according to Seab/Deral, while the harvesting of the second crop is currently at 97%. In Rio Grande do Sul, with adequate soil moisture in most of the areas, sowing advanced, having reached 35% of the state by Sept. 15, according to Emater/RS. In Mato Grosso do Sul, 93.4% of the crop had been harvested by Sept. 9, according to data from Famasul.
Kazakhstan Sees Grain Exports of Up to 9.5m Tons This Year: IFX
Kazakhstan expects grain exports, including flour in grain equivalent, to reach between 9m and 9.5m tons during the current July-through-June marketing year, Interfax reports citing the Agriculture Ministry.
Kazakhstan sees gross grain harvest at 13.7m-14m tons this year
Farmers in India Reduce Rice Plantings, Boost Cotton Acreage
Farmers in the world's second-biggest rice grower have planted the crop on 39.9 million hectares (98.6 million acres) of land as of Sept. 16, a decline of 4.5% from a year earlier, according to the farm ministry.
The area allocated to sugar cane has risen to 5.57 million hectares, from 5.5 million a year earlier, while cotton planting has increased to 12.72 million hectares from 11.82 million, the ministry said on Friday.
The country's June-September monsoon rains have been 7% above average as of Sept. 16, according to the India Meteorological Department. Monsoon crop sowing normally begins in late May and peaks in July, while harvesting starts in late September.
Growers see good wine vintage for Europe, stable volumes despite droughts
The good news for wine drinkers is that an increase in French barrels will keep European volumes stable despite severe droughts sweeping the continent, and while yields fell in most countries, farmers foresee a particularly good quality vintage.
Several EU countries including France and Spain have suffered one of their worst droughts on record this year, exacerbated by successive heatwaves.
The three biggest wine producers, Italy, France, and Spain, are together expected to produce 130.2 million hectolitres this year, up 1.1% from last year but down 2.1% from the 5-year average of 132.9 million hectolitres, farm union Copa-Cogeca said on Friday.
Decreases in yields were recorded in most other producing countries, it said.
"Overall, the 2022/23 harvest is characterised by the impact of the droughts and scorching temperatures raging across Europe and leading to a precipitate harvest and reduced yields. On a positive note, grapes are in a very good phytosanitary state, portending wines of excellent quality," it said in a statement.
In a breakdown per country, the union representing European farmers and cooperatives said that in France, production was expected to rise 16% to 44 million hectolitres, echoing a farm ministry estimate from the EU's second largest wine producer. (Full Story)
It said that in top producer Italy wine output was expected to be virtually stable on year, although it did not give a detailed forecast
In contrast, output fell 10.5% in Spain after vineyards suffered from the lack of rain and water, it said.
Risk Warning: Investments in Equities, Contracts for Difference (CFDs) in any instrument, Futures, Options, Derivatives and Foreign Exchange can fluctuate in value. Investors should therefore be aware that they may not realise the initial amount invested and may incur additional liabilities. These investments may be subject to above average financial risk of loss. Investors should consider their financial circumstances, investment experience and if it is appropriate to invest. If necessary, seek independent financial advice.
ADM Investor Services International Limited, registered in England No. 2547805, is authorised and regulated by the Financial Conduct Authority [FRN 148474] and is a member of the London Stock Exchange. Registered office: 3rd Floor, The Minster Building, 21 Mincing Lane, London EC3R 7AG.                  
A subsidiary of Archer Daniels Midland Company.
© 2021 ADM Investor Services International Limited.
Futures and options trading involve significant risk of loss and may not be suitable for everyone.  Therefore, carefully consider whether such trading is suitable for you in light of your financial condition.  The information and comments contained herein is provided by ADMIS and in no way should be construed to be information provided by ADM.  The author of this report did not have a financial interest in any of the contracts discussed in this report at the time the report was prepared.  The information provided is designed to assist in your analysis and evaluation of the futures and options markets.  However, any decisions you may make to buy, sell or hold a futures or options position on such research are entirely your own and not in any way deemed to be endorsed by or attributed to ADMIS. Copyright ADM Investor Services, Inc.
Latest News & Market Commentary