HEADLINES TODAY
Wheat prices overnight are down 5 3/4 in SRW, down 3 in HRW, down 1/4 in HRS; Corn is up 3/4; Soybeans up 5 1/4; Soymeal up $0.37; Soyoil up 0.14.
For the week so far wheat prices are down 3 in SRW, up 14 3/4 in HRW, up 10 1/4 in HRS; Corn is down 2; Soybeans up 48; Soymeal up $1.61; Soyoil up 0.19.
For the month to date wheat prices are up 35 in SRW, up 31 1/2 in HRW, up 8 1/4 in HRS; Corn is up 12 1/2; Soybeans up 37 3/4; Soymeal up $11.70; Soyoil down 2.47.
Year-To-Date nearby futures are up 12% in SRW, up 18% in HRW, down -5% in HRS; Corn is up 15%; Soybeans up 10%; Soymeal up 5%; Soyoil up 19%.
Chinese Ag futures (JAN 23) Soybeans up 9 yuan; Soymeal down 52; Soyoil down 52; Palm oil down 24; Corn down 3 — Malaysian palm oil prices overnight were down 117 ringgit (-3.03%) at 3739.
There were changes in registrations (-1 Oats, 322 Soybeans, 53 Soymeal). Registration total: 3,084 SRW Wheat contracts; 0 Oats; 0 Corn; 322 Soybeans; 61 Soyoil; 154 Soymeal; 40 HRW Wheat.
Preliminary changes in futures Open Interest as of September 14 were: SRW Wheat down 776 contracts, HRW Wheat up 190, Corn up 5,314, Soybeans up 8,451, Soymeal down 5,025, Soyoil up 69.
Northern Plains Forecast: Isolated to scattered showers through Sunday. Temperatures near to above normal through Sunday. Outlook: Isolated to scattered showers Monday-Wednesday. Mostly dry Thursday-Friday. Temperatures near to above normal Monday, near to below normal Tuesday-Friday.
Central/Southern Plains Forecast: Isolated showers through Sunday, mostly north. Temperatures above to well above normal through Sunday. Outlook: Isolated showers Monday-Friday. Temperatures above to well above normal Monday-Tuesday, near to above normal Wednesday-Friday.
Western Midwest Forecast: Isolated to scattered showers north Thursday-Sunday. Temperatures above to well above normal through Sunday.
Eastern Midwest Forecast: Mostly dry through Friday. Isolated showers north Saturday-Sunday. Temperatures near to above normal Thursday, above to well above normal Friday-Sunday. Outlook: Isolated to scattered showers northwest Monday-Thursday. Mostly dry Friday. Temperatures above to well above normal Monday-Wednesday, near to above normal Thursday-Friday.
The player sheet for Sept. 14 had funds: net buyers of 4,000 contracts of SRW wheat, sellers of 9,000 corn, buyers of 9,500 soybeans, and sellers of 5,000 soyoil.
TENDERS
CORN PURCHASE: Taiwan's MFIG purchasing group bought about 65,000 tonnes of animal feed corn to expected to be sourced from Brazil in an international tender which closed on Wednesday
BARLEY PURCHASE AND TENDER: Jordan's state grain buyer is seeking 120,000 tonnes of barley in a tender closing on Sept. 21, a government source said. The buyer purchased 60,000 tonnes of animal feed barley from Bunge at $316 per tonne in a Wednesday tender, to be shipped the second half of April, the government source said. Australia Grains, Viterra, and Cargill also participated in the tender, traders said.
BARLEY PURCHASE: Japan will import 220 tonnes of feed-quality barley for livestock use via a simultaneous buy and sell (SBS) auction that closed late on Wednesday, the ministry of agriculture, forestry and fisheries (MAFF) said. The ministry had sought 70,000 tonnes of feed wheat and 40,000 tonnes of feed barley to be loaded by Dec. 31 and arrive in Japan by Feb. 24, 2023.
PENDING TENDERS
WHEAT TENDER: Saudi Arabia's main state wheat buying agency, the Saudi Grains Organization (SAGO) on Thursday issued an international tender to purchase about 535,000 tonnes of wheat
SOYBEAN TENDER: South Korea's state-backed Agro-Fisheries & Food Trade Corp issued international tenders to purchase around 30,000 tonnes of soybeans free of genetically modified organisms
WHEAT TENDER: Japan's ministry of agriculture, forestry and fisheries (MAFF) is seeking to buy 97,373 tonnes of food-quality wheat from the United States and Canada in regular tenders that will close on Sept. 15.
WHEAT TENDER: Bangladesh's state grains buying agency postponed the deadline for submission of price offers in its international tender to purchase 50,000 tonnes of wheat from Sept. 1 to Sept. 18
WHEAT TENDER: Jordan's grain state buyer is seeking 120,000 tonnes of wheat in an international tender that closes on Sept. 20
DOE: US Ethanol Stocks Fall 1.3% to 22.843M Bbl
According to the US Department of Energy's weekly petroleum report.
Analysts were expecting 23.012 mln bbl
Plant production at 0.963m b/d, compared to survey avg of 0.98m
CROP SURVEY: US August Soybean Crush Seen at 166.1M Bushels
Projections are based on a survey of six analysts conducted by Bloomberg News on Sept. 13-14.
Soybean crush seen 4.6% higher vs August of last year, and a decline of 2.4% vs a month ago
Oil stocks at the end of last month seen at 1.651b lbs vs 1.668b a year earlier
The National Oilseed Processors Association is scheduled to release its monthly report on Sept. 15.
GRAIN EXPORT SURVEY: Corn, Soy, Wheat Sales Before USDA Report
Estimate ranges are based on a Bloomberg survey of six analysts and are for the week ending Sept. 8. USDA is scheduled to resume publication of weekly export sales on Thursday, after skipping three weeks of reports due to database issues.
Corn est. range 300k – 900k tons, with avg of 550k
Soybean est. range 100k – 1,000k tons, with avg of 640k
Corn-Barge Premiums Are Rising With US Rail Strike Looming
Basis values for corn loaded by barge to the US Gulf Coast climbed to the highest levels in over a month with a potential strike by rail workers likely to push more grain shipments from rails to rivers.
For corn barges loaded in October, bids jumped about 10 cents since late last week to the highest seasonal point in at least 8 years, according to Commodity3 data
Costs for freight on Midwestern rivers was also climbing
Ukraine Corn Crop Near Average, But War to Slow Harvest: Agritel
This year's Ukrainian corn harvest is expected to total 30.24m tons, analysts at Agritel say in an emailed report.
That would be 12m tons below last year's record crop, while only slightly below the 5-year average
"Despite the challenging geopolitical conditions, the country has every chance of harvesting a proper crop"

Estimates are instead based on discussions with local analysts, traders, agribusinesses and farmers

Favorable weather aided yields and most corn is grown in central areas, which are not occupied by Russian forces
However, there could be delays to the coming harvest as farmers face hurdles from the war, lack of storage, costs to dry grain and low domestic prices

"Drying costs in particular could prompt farmers to leave their corn crops unharvested this fall, only to thresh them in the spring," which may dent yields

NOTE: Ukraine typically harvests corn mid-September through November
Manitoba Says Harvest Progress Lags Behind Five-Year Average
Harvest progress sits at 32%, about 10 days behind the five-year average, the province's agriculture ministry says Wednesday in a report posted on its website.
Fall rye harvest is complete and yields range between 45 bu/acre to 110 bu/acre
Spring wheat harvest continues "with many farmers pleasantly surprised by slightly higher yields than expected"

Average yields of 60 bu/acre to 70 bu/acre reported across the province

Average canola yields seen at 45 bu/acre to 55 bu/acre

In areas that experienced flooding and heavy rain, yields around 10 bu/acre
Kazakhstan Drops Export Quotas for Wheat From Sept. 14
Kazakh Agriculture Ministry removed restrictions on exports of wheat grain and flour from Sept. 14, government says on website.
Quotas were introduced earlier to ensure Kazakhstan's food security
"However, after the stabilization of the situation in the world market and positive forecasts of grain yield in Kazakhstan it was decided to cancel the quota"
Kazakhstan has so far harvested 13.5m tons of grains this year
EU Feed-Grain Use Down 5% as Meat Demand Shrinks: Strategie
The EU's combined use of wheat, barley and corn for animal feed will fall about 5% y/y in the 2022-23 season, consultant Strategie Grains said in an emailed report.
Due to waning demand across pig, poultry and cattle sectors
"Our forecasts reflect the gloomy prospects for economic growth as well as today's high rates of inflation, which are expected to depress meat consumption"
Globally, feed use — including oilseed meals — is likely to fall for a second season, the first back-to-back drop since the early 2000s
CORN OUTLOOK
Still, world corn stockpiles remain strained by shrinking harvests in the US, EU and South Africa
EU supplies are "extremely tight" after the summer drought
Harvest outlook cut to 52.9m tons, nearly a quarter below last year
Bloc will be heavily reliant on corn imports from Ukraine and Brazil
EU Soft-Wheat Exports Rise 5.6% Y/y; Data Still Not Complete
EU soft-wheat exports during the season that began July 1 reached 7.54m tons as of Sept. 11, compared with 7.14m tons in a similar period a year earlier, the European Commission said on its website.
The commission said the data may be incomplete, which has been the case for several weeks
Leading destinations are Algeria (1.23m tons), Morocco (1.05m tons) and Egypt (599k tons)
EU barley exports at 1.95m tons, versus 2.99m tons a year earlier
EU corn imports at 5.14m tons, versus 3.15m tons a year earlier
Ukraine Winter-Crop Area Seen Third Lower Y/y, May Improve: Govt
Ukraine is expected to plant winter-crops on 4.7m hectares, or 65% of last year's area, its agriculture ministry says in a statement.
The decline is due to hostilities and occupation by Russian forces and mining of agricultural lands
However, the area may grow based on Ukraine's latest military actions, ministry says
As of Sept. 12, Ukrainian farmers had planted 841k hectares of rapeseed, or 87% of the expected area
Had also sown 157k hectares of winter grain, 3.3% of the expected area
Canada 2022 Crop Production After Statscan Model-Based Report
The following table compares current Canadian crop production estimates from Statistics Canada to the ones the agency published on Aug. 29.
Total wheat crop 131,000 tons higher at 34.703m tons
Canola 400,000 tons less at 19.099m tons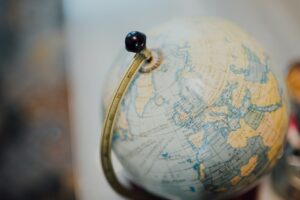 Indonesia July Palm Oil Reserves Decline 11.7% M/m: Gapki
Indonesia's July palm oil stockpiles fall to 5.91 million tons from 6.69 million tons in June, according to the Indonesian palm oil association Gapki in an emailed statement on Thursday.
Total July palm oil production up almost 5% to 3.8m tons from 3.62m tons in the previous month

Crude palm oil output 3.47m tons; crude palm kernel oil 338,000 tons

Exports in July gain 16.3% m/m to 2.71m tons m/m

Shipments to India, the US, China, and Malaysia gain the most in July
Biodiesel exports consistently higher since March on rising demand and higher prices of crude oil

Domestic consumption of palm oil 1.88m tons in July from 1.84m tons in June

Food industry used 937,000 tons of palm oil in July vs 934,000 tons in June
Biodiesel industry consumed 759,000 tons in July vs 720,000 tons in June
Bulgaria Grain Producers Protest Surge in Imports From Ukraine
Bulgarian grain producers on Wednesday held nationwide protests against imports from Ukraine, which they say are flooding the local market.
The producers claim Bulgaria's food-safety agency doesn't have proper testing for the imports and have demanded that Ukrainian shipments only transit the country. They're also seeking financial support from the European Union's agricultural crisis fund.
"In the peak of harvesting, the demand on the local grain and oilseed market is met with Ukrainian grains," Kostadin Kostadinov, chairman of the National Grain Producers' Association, told reporters in Sofia, the capital. This is "destroying the Bulgarian grain market both in terms of purchasing prices and in terms of demanded volumes."
The EU has been eager to help Ukraine export grain, after shipments were blocked for months at ports following Russia's invasion of the country. Bulgaria, an EU member, is also among the bloc's biggest grain exporters.
An influx of sunflower from Ukraine "poses serious challenges for Bulgarian agriculture producers" including competition for storage space and pressure on local prices, the Bulgarian government said Wednesday in a statement ahead of a meeting of EU agriculture ministers. It asked the bloc to take steps to avoid market disruptions.
Argentina Bourse Delays Monthly Crop Report as It Weighs Drought
The Rosario Board of Trade will delay by a week a monthly crop report that was scheduled to be published on Wednesday, said Cristian Russo, the bourse's head of estimates.
Analysts are still weighing the impact of a drought on wheat plants: Russo
NOTE: The last forecast in August kept the wheat area at 5.9m hectares (14.6m acres) and production at 17.7m metric tons
Argentina farmers sell 15% of total soy crop in a week, Rosario exchange says
Argentine farmers have sold 15.2% of the country's 44 million-tonne 2021/22 soybean crop in seven days since the government implemented a more favorable exchange rate for exports of the cash crop, the Rosario grains exchange said on Wednesday.
Argentina is the world's top exporter of soybean oil and meal and the No. 3 for the raw grains.
Until last month, local soy producers were holding onto more soybeans than usual due to Argentina's uncertain economic environment, including inflation running at over 70% and fears over a potential devaluation of the peso currency.
In a bid to unblock soy sales and bring in much-needed foreign currency, the government earlier this month rolled out a favorable exchange rate for exporters of 200 pesos per dollar, far above the official rate of around 143 pesos.
Since that measure was undertaken, farmers have sold some 6.7 million tonnes of soybeans, the major Rosario exchange said, citing official data up through Tuesday.
According to the Ministry of Agriculture, by Wednesday of last week farmers had sold 56.9% of the total soybean 21/22, approaching the rate of grain sales of the previous year's cycle, which on the same date had been 63.9% of the total.
Malaysia Keeps Crude Palm Oil Export Tax at 8% in October
Gazetted price for crude palm oil at 4,033.51 ringgit a ton, which incurs the maximum export tax of 8%, according to a statement from the customs department posted on the Malaysian Palm Oil Board's website.
NOTE: Tax has been kept at 8% since Jan. 2021, following government exemption in July-December 2020
NOTE: Export duty structure starts at 3% when FOB prices for CPO are in the 2,250-2,400 ringgit per ton range
Maximum tax rate is 8% when prices are above 3,450 ringgit per ton
Taiwan to Extend Tax Cut on Commodities to Year-End: Cabinet
Premier Su Tseng-chang approved extending tax cut on commodities to year-end to stabilize prices, Cabinet spokesperson Lo Ping-cheng says at briefing.
Measures include exemption of sales tax for imported soybeans, wheat and corn, and tariff cut on wheat, powdered milk for baking and imported beef
The reduction of commodity tax on gasoline and diesel oil will also be extended to year-end
Indonesia Cuts CPO Reference Price, Export Tax for Sept 16-30
Indonesia lowers its reference price for crude palm oil for September 16-30 to $846.32 a ton, compared with $929.66/ton set for first half of the month, according to trade ministry's decree posted on its website.
The reference price brings export tax for Sept. 16-30 lower at $52 a ton, from $74 in the first two weeks of September.
Risk Warning: Investments in Equities, Contracts for Difference (CFDs) in any instrument, Futures, Options, Derivatives and Foreign Exchange can fluctuate in value. Investors should therefore be aware that they may not realise the initial amount invested and may incur additional liabilities. These investments may be subject to above average financial risk of loss. Investors should consider their financial circumstances, investment experience and if it is appropriate to invest. If necessary, seek independent financial advice.
ADM Investor Services International Limited, registered in England No. 2547805, is authorised and regulated by the Financial Conduct Authority [FRN 148474] and is a member of the London Stock Exchange. Registered office: 3rd Floor, The Minster Building, 21 Mincing Lane, London EC3R 7AG.                  
A subsidiary of Archer Daniels Midland Company.
© 2021 ADM Investor Services International Limited.
Futures and options trading involve significant risk of loss and may not be suitable for everyone.  Therefore, carefully consider whether such trading is suitable for you in light of your financial condition.  The information and comments contained herein is provided by ADMIS and in no way should be construed to be information provided by ADM.  The author of this report did not have a financial interest in any of the contracts discussed in this report at the time the report was prepared.  The information provided is designed to assist in your analysis and evaluation of the futures and options markets.  However, any decisions you may make to buy, sell or hold a futures or options position on such research are entirely your own and not in any way deemed to be endorsed by or attributed to ADMIS. Copyright ADM Investor Services, Inc.
Latest News & Market Commentary