HEADLINES TODAY
Wheat prices overnight are up 4 3/4 in SRW, up 3 in HRW, up 4 in HRS; Corn is down 1 3/4; Soybeans up 8 3/4; Soymeal up $0.29; Soyoil up 0.50.
For the week so far wheat prices are down 4 1/4 in SRW, up 7 1/2 in HRW, up 7 3/4 in HRS; Corn is up 6; Soybeans up 75 1/4; Soymeal up $1.60; Soyoil up 2.41.
For the month to date wheat prices are up 33 3/4 in SRW, up 24 1/4 in HRW, up 5 3/4 in HRS; Corn is up 20 1/2; Soybeans up 65; Soymeal up $11.60; Soyoil down 0.25.
Year-To-Date nearby futures are up 9% in SRW, up 19% in HRW, down -6% in HRS; Corn is up 20%; Soybeans up 15%; Soymeal up 12%; Soyoil up 28%.
Chinese Ag futures (JAN 23) Soybeans up 7 yuan; Soymeal up 1; Soyoil down 14; Palm oil up 46; Corn down 3 — Malaysian palm oil prices overnight were down 41 ringgit (-1.05%) at 3857.
There were changes in registrations (25 Soymeal). Registration total: 3,084 SRW Wheat contracts; 1 Oats; 0 Corn; 0 Soybeans; 61 Soyoil; 101 Soymeal; 40 HRW Wheat.
Preliminary changes in futures Open Interest as of September 13 were: SRW Wheat down 641 contracts, HRW Wheat up 508, Corn up 10,754, Soybeans up 11,337, Soymeal down 80, Soyoil down 795.
Northern Plains Forecast: Isolated to scattered showers Wednesday-Saturday. Temperatures near to above normal through Saturday. Outlook: Isolated to scattered showers Sunday-Wednesday. Mostly dry Thursday Temperatures near to above normal Sunday-Monday, near to below normal Tuesday-Thursday.
Central/Southern Plains Forecast: Isolated showers Wednesday-Saturday, mostly north. Temperatures above to well above normal Wednesday-Saturday. Outlook: Isolated showers Sunday-Tuesday, mostly north. Scattered showers Wednesday-Thursday. Temperatures above to well above normal Sunday-Tuesday, near to above normal Wednesday-Thursday.
Western Midwest Forecast: Mostly dry Wednesday. Isolated to scattered showers north Thursday-Saturday. Temperatures above to well above normal Wednesday-Saturday.
Eastern Midwest Forecast: Mostly dry Wednesday-Saturday. Temperatures near to above normal Wednesday-Thursday, above to well above normal Friday-Saturday. Outlook: Isolated to scattered showers northwest Sunday-Thursday. Temperatures above to well above normal Sunday-Wednesday, near to above normal Thursday.
The player sheet for 9/13 had funds: net buyers of 1,000 contracts of SRW wheat, sellers of 4,000 corn, buyers of 4,500 soybeans, sellers of 4,500 soymeal, and  buyers of 1,500 soyoil.
TENDERS
CORN PURCHASE: Taiwan's MFIG purchasing group bought about 65,000 tonnes of animal feed corn to expected to be sourced from Brazil in an international tender which closed on Wednesday
WHEAT TENDER: Japan's Ministry of Agriculture, Forestry and Fisheries (MAFF) is seeking to buy 97,373 tonnes of food-quality wheat from the United States and Canada in regular tenders that will close on Sept. 15.
WHEAT TENDER: Jordan's grain state buyer is seeking 120,000 tonnes of wheat in an international tender that closes Sept. 20
PENDING TENDERS
SOYBEAN TENDER: South Korea's state-backed Agro-Fisheries & Food Trade Corp issued international tenders to purchase around 30,000 tonnes of soybeans free of genetically modified organisms
BARLEY TENDER: Jordan's state buyer issued an international tender for 120,000 tonnes of barley, a government source said. The deadline for offers is Sept. 14.
FEED WHEAT AND BARLEY TENDER: Japan's Ministry of Agriculture, Forestry and Fisheries (MAFF) said it will seek 70,000 tonnes of feed wheat and 40,000 tonnes of feed barley to be loaded by Dec. 31 and arrive in Japan by Feb. 24 via a simultaneous buy and sell (SBS) auction that will be held on Sept. 14.
WHEAT TENDER: Bangladesh's state grains buying agency postponed the deadline for submission of price offers in its international tender to purchase 50,000 tonnes of wheat from Sept. 1 to Sept. 18, European traders said. Other tender terms were unchanged.
ETHANOL: US Weekly Production Survey Before EIA Report
Output and stockpile projections for the week ending Sept. 9 are based on six analyst estimates compiled by Bloomberg.
Production seen lower than last week at 980k b/d
Stockpile avg est. 23.012m bbl vs 23.138m a week ago
Rail Strike Threat Is Set to Halt Shipments of US Crops, Autos
Norfolk Southern to halt bulk unit trains as of Thursday
Railway to stop taking autos for shipment late Wednesday
US railroads are poised to stop shipments of farm products and other key goods starting Thursday as the industry braces for a possible labor strike that could cost the world's biggest economy more than $2 billion a day.
Norfolk Southern Corp. said it plans to halt unit train shipments of bulk commodities on Thursday ahead of a potential US rail worker strike the following day. The railroad also said it would stop accepting autos for transit at its facilities starting Wednesday afternoon. Other railways are likely to follow suit, according to one agriculture group.
"We are hearing several rail carriers are tentatively planning to wind down shipments," said Max Fisher, chief economist at the National Grain and Feed Association, which represents most US grain handlers.
A halt to shipments of grains, fertilizer, fuel and other crucial items threatens to hobble the US economy at a time of rampant inflation and fear of a prolonged global economic slump. Food-supply chains are especially at risk as farmers are gearing up for harvest and need to get their supplies to customers. Crops are especially in high demand due to shortages from the war in Ukraine and weather woes across the globe.
"Our members rely on about 27 million bushels of corn and 11 million bushels of soybean meal every week to feed their chickens," said Tom Super of the National Chicken Council. "Much of that is moved by rail."
Norfolk Southern intends to cease taking vehicle deliveries for transit as of 5 p.m. local time Wednesday and close its intermodal gates as well at that time, the Virginia-based railway said in a notice.
Representatives for BNSF Railway Co. and Union Pacific Corp. also signaled they were prepared to curtail service as the deadline looms. "We must take actions to prepare for the eventuality of a labor strike if the remaining unions cannot come to an agreement," BNSF said in a statement.
The halting of cargoes by some railways is aimed at ensuring crews aren't stranded if a work stoppage occurs Friday morning, Fisher said. Reuters earlier reported on the plan.
With November midterm elections less than two months away, Democratic President Joe Biden is personally trying to break the logjam between industry and labor unions. The White House has started crafting contingency plans to ensure critical materials can reach consumers in the event of a work stoppage, a sign negotiations still have a long way to go.
US Labor Secretary Marty Walsh plans to meet with railroad and union representatives in Washington on Wednesday morning, a spokesperson for the department said.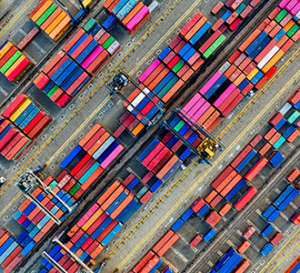 Brazil Corn Exports Seen Reaching Up To 7.880 Million Tns In September – Anec
BRAZIL SOY EXPORTS SEEN REACHING 4.471 MILLION TNS IN SEPTEMBER VERSUS 3.916 MILLION TNS FORECAST IN PREVIOUS WEEK – ANEC
BRAZIL SOYMEAL EXPORTS SEEN REACHING 2.115 MILLION TNS IN SEPTEMBER VERSUS 2.048 MILLION TNS FORECAST IN PREVIOUS WEEK – ANEC
BRAZIL CORN EXPORTS SEEN REACHING UP TO 7.880 MILLION TNS IN SEPTEMBER VERSUS 6.310 MILLION TNS FORECAST IN PREVIOUS WEEK – ANEC
Argentina's soybean farmers speed up sales after FX boost
Argentine soybean farmers have sold around 57% of the 2021/22 crop, the agriculture ministry said on Tuesday citing data through last week, reflecting a boost after the government offered them a preferential foreign exchange rate.
Argentina last week bumped up the exchange rate in an effort to speed stalled sales and replenish dwindling foreign currency reserves, after many soybean farmers held off selling their product due to growing speculation of a devaluation of the country's peso currency.
The South American agricultural powerhouse is the world's largest exporter of soybean oil and meal, a major corn and wheat supplier, and a key source of hard currency for the government.
The Sept. 5-7 boost in soybean sales came immediately after the government bumped up the value of the country's cash crop by allowing sales to tap a 200 pesos per U.S. dollar exchange rate, compared to the tightly controlled official rate of about 140 per greenback.
During the first week of September, farmers sold 2.1 million tonnes of soybeans compared with just 268,100 tonnes the previous week, according to agricultural ministry data.
At the same time last year, close to 64% of that season's slightly larger soybean harvest had been sold.
Meanwhile, almost two-thirds of Argentina's 2021/22 corn harvest, estimated at 59 million tonnes, had been sold through last week, official data showed, slightly topping sales from the same time last year.
Planting season kicks off this month after an unseasonably dry winter, pushing many farmers to plant soybeans over corn.
Some 30% of Argentina's estimated 5.2 million tonnes of wheat from the upcoming 2022/23 season had also been sold, according to the Rosario Grains Exchange.
The exchange said wheat exports for the season are seen at around 12 million tonnes, down from 15 million tonnes during the previous season.
Brazil's oilseed processing capacity rises 4.1% in 2020-2022, says Abiove
Brazil's total oilseed processing capacity grew 4.1% in 2020-2022 from the previous two-year period, the fastest pace of increase since 2016, according to a survey released on Tuesday by oilseeds crushers group Abiove.
Brazil's total oilseeds crushing capacity is now at 66.7 million tonnes a year, according to the biannual survey.
The growth in capacity exceeded the average biannual rate of increase of 2.5% recorded in the last decade, according to Abiove, which represents soy crushers including U.S.-based Cargill and China's Cofco.
Soy processors increased installed capacity as they had expected the mandatory blend of biodiesel in diesel would be increased to 14% in 2022, and prepared for it.
The government, however, maintained the mandatory mix at 10% for this year. Still, strong demand for soymeal and soy oil, mainly from exports, justified the increase in capacity, Abiove said.
Despite the frustration with the lower biodiesel mandate, Abiove said that it expects companies to invest 1 billion reais ($196.3 million) in the expansion and construction of new processing plants next year.
MGEX Spring Wheat Stocks Down 36.3% From Year Ago: Sept. 11
Stocks of hard spring wheat stored in Minnesota and Wisconsin warehouses fell to 17.201m bushels in the week ending Sept. 11, according to the Minneapolis Grain Exchange's weekly report.
Stockpiles fell by 614k bu from the previous week
Stockpiles in Duluth/Superior warehouses down 844k bu
 AgriMer Cuts Outlook for French Wheat and Barley Exports
French soft-wheat exports outside the EU are now seen at 10m tons in the 2022-23 season, crops office FranceAgriMer says in a report Wednesday.
That's down from a July forecast for 10.3m tons
Total exports seen at 17.25m tons, down from 17.44m tons
Stockpiles estimate raised to 2.36m tons, from 2.34m tons
BARLEY
Non-EU exports cut to 2.6m tons, versus 2.8m tons
Total exports seen at 5.55m tons, versus 5.65m tons
Stockpiles estimate raised to 1.66m tons, from 1.56m tons
CORN
Stockpiles estimate cut to 2.23m tons for the 2021-22 season, down from 2.62m tons
That's partly due to rising domestic consumption
NOTE: No outlook for the 2022-23 season yet given
Colombia palm oil exports may reach $800 mln this year-industry group
The value of Colombia's palm oil exports may rise significantly to $800 million this year, thanks to high international prices and stable production, the palm growers association said on Tuesday.
The figure would be well above the $500 million value of foreign palm oil sales last year, said Nicolas Perez, the president of the Fedepalma association.
"By July we'd surpassed the exports for all of 2021, with $650 million, and at the close of the year they could be some $800 million," Perez told Reuters. "The palm business last year and the first half of this year has been really good, after two very tough years."
The price for a tonne of palm oil is around $900, well above the long-term average of between $650 and $700, Perez said, and last year the price reached a high of $1,500.
Several international factors account for high prices, including harvesting issues in Malaysia, the war in Ukraine – which hit production of sunflower oil – and droughts in the United States, Argentina and Brazil which lowered soy oil production.
Colombian palm oil output could be slightly above the 2021 record of 1.75 million tonnes, Perez said.
"We could have production equal to or even slightly above that of last year."
The industry's challenge is to increase productivity, he said.
"In Colombia we produce 3.5 tonnes of oil per hectare and we think we could easily reach 5 tonnes per hectare as a general target," Perez said. "That is the best insurance for periods of low prices."
Colombia is the world's fourth-largest producer – behind Indonesia, Malaysia and Thailand – of palm oil, which is used in food, cosmetics, soaps and as a biofuel.
Some 30% of Colombia's production is exported.
Malaysia Aims to Expand Palm Oil Market Share in EU: Minister
Malaysia, the world's second-biggest palm oil grower, plans to boost its market share in the EU by focusing on the countries that don't traditionally buy the tropical oil, according to Plantation Industries and Commodities Minister Zuraida Kamaruddin.
Efforts to penetrate new markets and strengthen Malaysia's market share will be done by promoting palm oil products "more aggressively," enhancing research for downstream products, as well as improving market access through bilateral FTA negotiations and regional consultations, Zuraida said in a statement on Wednesday
Estonia, the Czech Republic and Hungary, which have never imported Malaysian palm oil in the past, have started purchasing the commodity in recent months

Estonia bought Malaysian palm oil worth 20.2 million ringgit ($4.5 million) between January and July; Hungary and the Czech Republic imported the oil worth 6.7 million ringgit and 0.88 million respectively

"While the volume and value of the imports from these countries are not as those from our major importers like India and Turkey, these inroads were significant developments," Zuraida said. "Having one foot in the door allows us to further grow the Malaysian palm oil market share there in the long run."
Malaysia's ability to make inroads in these new markets were partly due to to the war in Ukraine that disrupted supplies of sunflower and rapeseed oils, traditionally used in those countries
EU Grains Trade Data Delayed Due to Technical Problems
The weekly EU grains trade report, typically published Tuesdays, is delayed by technical issues, the European Commission says on its website.
It will be published in the coming days.
India to Ask Fertilizer Firms to Keep Prices Stable: Minister
The Indian government will not allow fertilizer companies to raise prices of crop nutrients during the winter season, Mansukh Mandaviya, chemicals and fertilizers minister, said on Tuesday.
There is no shortage of fertilizers in the country, Mandaviya told reporters on the sidelines of an international dairy summit

NOTE: Sowing for winter crops generally begins in November; wheat, mustard and barley are among main winter-sown crops

The fertilizer subsidy bill in 2022-23 is expected to be higher than a year earlier
The government will announce subsidies for potash and di-ammonium phosphate for the winter season shortly, the minister said
Europe's Natural Gas Squeeze May Benefit US Farmers
A squeeze in global natural gas availability, with prices in Europe surging in response to halted flows through the Nord Stream pipeline last week, may prove to be beneficial for US farmers, Albert Chu of Newton Investment Management tells the WSJ. While low natural gas supplies in Europe will be limited to only heating and electricity, ample natural gas supplies in the US will allow for fertilizer production. "We have enough molecules to go around," says Chu. As a result, crops in the US will likely be a lot healthier than their European counterparts. "Without fertilizer, you expect to see immediate yield drops," Chu says.
Egypt to Require Wheat Suppliers to Register With New Exchange
Egypt's General Authority for Supply Commodities has issued new instructions stating that it will not contract with wheat suppliers from the beginning of November unless they register with its new commodities exchange as members, according to traders who asked not to be identified discussing private information.
Representatives for GASC didn't immediate respond to a request for comment
EPA Moving to Swiftly Unleash Year-Round E15 Sales: Regan
The Biden administration will move swiftly to permanently allow year-round sales of higher-ethanol gasoline, EPA Administrator Michael Regan says.
The agency is seeking to promulgate a rule as soon quickly as possible, with the goal of finalizing it before the 2023 summer driving season, Regan says at a Growth Energy summit in Washington
At least eight states have formally petitioned EPA for the change, after a successful legal challenge by oil refiners led to a court overturning an earlier Trump-era E15 rule
Volatility requirements generally bar summertime sales of E15 gasoline containing 15% ethanol in smog-plagued areas
NOTE: EPA issued successive emergency waivers this summer to allow wider E-15 sales in a bid to combat high fuel prices
EPA is also revising its framework for assessing the life cycle greenhouse gas emissions associated with biofuel as it seeks to reset and strengthen the Renewable Fuel Standard program, Regan sys
Norway Salmon Export Prices Fall 0.2% in Week
Risk Warning: Investments in Equities, Contracts for Difference (CFDs) in any instrument, Futures, Options, Derivatives and Foreign Exchange can fluctuate in value. Investors should therefore be aware that they may not realise the initial amount invested and may incur additional liabilities. These investments may be subject to above average financial risk of loss. Investors should consider their financial circumstances, investment experience and if it is appropriate to invest. If necessary, seek independent financial advice.
ADM Investor Services International Limited, registered in England No. 2547805, is authorised and regulated by the Financial Conduct Authority [FRN 148474] and is a member of the London Stock Exchange. Registered office: 3rd Floor, The Minster Building, 21 Mincing Lane, London EC3R 7AG.                  
A subsidiary of Archer Daniels Midland Company.
© 2021 ADM Investor Services International Limited.
Futures and options trading involve significant risk of loss and may not be suitable for everyone.  Therefore, carefully consider whether such trading is suitable for you in light of your financial condition.  The information and comments contained herein is provided by ADMIS and in no way should be construed to be information provided by ADM.  The author of this report did not have a financial interest in any of the contracts discussed in this report at the time the report was prepared.  The information provided is designed to assist in your analysis and evaluation of the futures and options markets.  However, any decisions you may make to buy, sell or hold a futures or options position on such research are entirely your own and not in any way deemed to be endorsed by or attributed to ADMIS. Copyright ADM Investor Services, Inc.
Latest News & Market Commentary