HEADLINES TODAY
Wheat prices overnight are down 12 1/4 in SRW, down 9 in HRW, down 4 1/2 in HRS; Corn is down 6; Soybeans down 9; Soymeal down $0.02; Soyoil down 1.26.
For the week so far wheat prices are up 22 1/2 in SRW, up 25 in HRW, up 38 1/4 in HRS; Corn is up 21 3/4; Soybeans up 32; Soymeal up $0.56; Soyoil up 0.71. For the month to date wheat prices are down 25 in SRW, down 19 1/2 in HRW, down 17 1/2 in HRS; Corn is up 1/4; Soybeans up 49 1/2; Soymeal down $5.50; Soyoil up 3.06.
Year-To-Date nearby futures are up 38% in SRW, up 43% in HRW, up 25% in HRS; Corn is up 28%; Soybeans up 31%; Soymeal up 1%; Soyoil up 45%.
Chinese Ag futures (SEP 22) Soybeans up 41 yuan; Soymeal up 55; Soyoil down 120; Palm oil down 336; Corn down 19 — Malaysian palm oil prices overnight were down 259 ringgit (-4.00%) at 6208.
There were no changes in registrations. Registration total: 1,010 SRW Wheat contracts; 0 Oats; 0 Corn; 0 Soybeans; 98 Soyoil; 0 Soymeal; 139 HRW Wheat.
Preliminary changes in futures Open Interest as of June 8 were: SRW Wheat up 1,560 contracts, HRW Wheat up 1,534, Corn down 10,664, Soybeans up 11,711, Soymeal up 1,831, Soyoil up 1,861.
Northern Plains Forecast: Isolated to scattered showers Thursday. Mostly dry Friday. Isolated showers Saturday-Sunday. Temperatures near to below normal Thursday, near to above normal Friday-Sunday. Outlook: Isolated to scattered showers Monday-Tuesday. Mostly dry Wednesday-Friday. Temperatures near to above normal Monday, near to below normal Tuesday-Thursday, near to above normal Friday.
Central/Southern Plains Forecast: Isolated to scattered showers through Friday. Mostly dry Saturday-Sunday. Temperatures near to below normal north and above normal south through Saturday, above normal Sunday. Outlook: Mostly dry Monday. Isolated to scattered showers Tuesday-Thursday. Mostly dry Friday. Temperatures above normal Monday-Wednesday, near to above normal Thursday-Friday.
Western Midwest Forecast: Isolated to scattered showers through Sunday. Temperatures near to below normal through Saturday, above normal Sunday.
Eastern Midwest Forecast: Mostly dry Thursday. Isolated to scattered showers Friday-Sunday. Temperatures near to below normal through Saturday, near to above normal Sunday. Outlook: Isolated to scattered showers Monday-Thursday. Mostly dry Friday. Temperatures near to above normal Monday-Thursday.
Canadian Prairies Forecast:  Showers have fallen in the dry southwestern Canadian Prairies over the last few days, bringing much-needed soil moisture. Drier conditions in the east have favored draining soils and some additional planting. Showers will be more isolated over the rest of the week, but a system will start to move through this weekend with scattered showers across the region. The second part of it next week will bring much heavier and more widespread showers and thunderstorms.
 Black Sea Region Forecast: Recent showers and warmer temperatures have favored reproductive to filling winter crops and early growth for summer crops. Temperatures will be quite warm for the next week and showers will be absent for the next few days. Showers will get into western areas over the weekend, but most of Russia will be dry until next week. There are pockets of the region that are a bit on the drier side, especially in Russia, which could stress crops a bit, but overall the region is in good shape for now.
The player sheet for 6/8 had funds: net buyers of 2,500 contracts of  SRW wheat, buyers of 4,000 corn, buyers of 6,000 soybeans, sellers of 2,000 soymeal, and  buyers of 6,000 soyoil.
TENDERS
VEGETABLE OILS PURCHASE: Egypt's state grains buyer, the General Authority for Supply Commodities (GASC), canceled its international tender for vegetable oils. Instead, it bought 52,500 tonnes of locally produced soyoil in a separate tender, said a statement by the ministry of supply. The lowest offer presented in the international tender was $1,800 a tonne C&F for soyoil, around 3.6% more than the lowest offer purchased in the local production tender.
CORN PURCHASE: Feedmakers in the Philippines bought around 53,000 tonnes of corn, likely to be sourced from South America, in a recent deal and are likely to buy one more cargo
BARLEY PURCHASE: Jordan's state grain buyer purchased about 60,000 tonnes of animal feed barley to be sourced from optional origins in an international tender which closed on Wednesday
WHEAT TENDER: Jordan's state grain buyer issued an international tender to buy 120,000 tonnes of milling wheat which can be sourced from optional origins, European traders said. The deadline for submission of price offers in the tender is said to be June 14. A new announcement had been expected after Jordan made no purchase in its previous tender for 120,000 tonnes of wheat on June 7.
WHEAT TENDER: Japan's Ministry of Agriculture, Forestry and Fisheries (MAFF) said it will seek 70,000 tonnes of feed wheat and 40,000 tonnes of feed barley via a simultaneous buy and sell (SBS) auction that will be held on June 15.
PENDING TENDERS
WHEAT TENDER: Japan's Ministry of Agriculture, Forestry and Fisheries (MAFF) is seeking to buy a total of 169,250 tonnes of food-quality wheat from the United States, Canada and Australia in regular tenders that will close on June 9.
GRAIN EXPORT SURVEY: Corn, Soy, Wheat Sales Before USDA Report
Estimate ranges are based on a Bloomberg survey of five analysts; the USDA is scheduled to release its export sales report on Thursday for week ending June 2.
Corn est. range 300k – 900k tons, with avg of 478k
Soybean est. range 500k – 1,100k tons, with avg of 741k
China May Soybean Imports 9.674m Tons: Customs
General Administration of Customs says on website.
Soybean Imports 9.674m Tons

Soybean imports YTD fell 0.4% y/y to 38.035m tons

Edible vegetable oil imports in May 321,000 tons

Edible vegetable oil imports YTD fell 65.9% y/y to 1.628m tons

Meat (including offal) imports in May 594,000 tons

Meat (including offal) imports YTD fell 34.2% y/y to 2.853m tons
China May soy imports climb as delayed cargoes arrive
China imported 20% more soybeans in May than in April, as some delayed cargoes arrived, customs data showed on Thursday.
China, the world's top soybean importer, brought in 9.67 million tonnes of the oilseed in May, up from 8.08 million tonnes in April, data from the General Administration of Customs showed.
The May figures, slightly higher than 9.61 million tonnes a year earlier, were on the high end of market expectations. Poor crush margins in China have weighed down demand from crushers.
"May imports were up marginally compared to last year, however some of that increase is likely shipments that were delayed in unloading due to the COVID situation and port congestion and are showing up in the data now," said Darin Friedrichs, co-founder of Shanghai-based consultancy Sitonia Consulting.
"Soybean exports out of Brazil have dropped notably in the past two months, but that decline is too recent to be reflected in this May import data," Friedrichs said.
China's soybean imports during the January-May period came in at 38.04 million tonnes, down 0.4% from the same period a year earlier, customs data showed, as high soybean costs and flat demand from the feed sector curbed crushers' appetite.
Brazil's Conab Cuts Soybean Export Outlook As Crush Margins Soar
Brazil's soybean exports seen at 75.23m tons in 2022, down from 77m tons in the previous report, national supply co. Conab says in report.
"Very attractive crushing margins and rising global prices have been favoring soy-oil and meal exports"
Conab raised soy-oil exports estimate to 1.8m from 1.7m tons
Soy-meal exports seen at 18.7m tons vs 17.9m tons last month
Corn shipments estimate unchanged at 37m tons, jumping 78% y/y on higher production, strong demand
Total corn crop seen rising 32% y/y to 115.2m tons
Winter-corn output may soar 45% to 88m tons

First harvest reports signal good yields as planting was done at an ideal period
Reaping has started in Mato Grosso, Goias and Tocantins states

Cotton production seen up 19% y/y to 2.8m tons
Brazil 2021-22 Soybean Crop Seen at 124.3M Tons: Conab
Output est. raised from 123.8m tons, Brazil's national supply co. says in its monthly report.
Analysts in a Bloomberg survey were expecting 124.3m tons
Yield seen higher at 3,032 kg/ha vs 3,026 kg/ha last month
Area planted raised to 40.989m ha vs 40.922m ha last month
Corn production est. raised to 115.2m tons vs 114.6m tons
Ukraine may lack 10-15 mln T in grain storage capacity by end-autumn, says official
Ukraine may have a grain storage capacity deficit of 10-15 million tonnes by the end of autumn, but Kyiv is trying to resolve the problem, Deputy Agricultural Minister Markiyan Dmytrasevych said on Wednesday on television.
Ukraine had 85 million tonnes worth of grain storage capacity before Russia's Feb. 24 invasion, but now only has access to 60 million tonnes worth of storage capacity because of destroyed infrastructure and Russia's occupation.
Ukraine grain exports fall 47% so far in June year on year, ministry says
Ukrainian grain exports almost halved in the first seven days in June compared to the same period in 2021 to 252,000 tonnes, the agriculture ministry's data showed on Thursday.
The volumes included 225,000 tonnes of corn, 17,000 tonnes of wheat and 9,000 tonnes of barley, the data showed.
Ukraine exported up to 6 million tonnes of grain a month before Russia launched its invasion on Feb. 24. Moscow calls its action a special military operation.
Volumes have since fallen to about 1 million tonnes as Ukraine, which used to export most of its goods through seaports, has been forced to transport grain by train via its western border or via its small Danube river ports.
Indonesia Details New Palm Oil Export Rule to Boost Shipments
Indonesia, the world's biggest palm oil producer, issued a rule detailing its latest measures to boost exports of the edible oil while maintaining production and prices of farmers' fresh fruit bunches.
The rule uploaded on the trade ministry's website states that with an additional tax under the program, exporters will be allowed shipments of as much as 1m tons of crude palm oil, refined bleached deodorized (RBD) palm oil, RBD palm olein and used cooking oil

Additional export quota may be allowed on demand
The amount is on top of the 1m tons previously approved for export under the domestic market obligation rule

Exporters must include data on filled storage tanks capacity and exports plan when submitting application under the new rule

The permit will be valid for one month

The issuance of the new rule follows a statement by the trade ministry on plans to speed up shipment by imposing a special tax on top of the regular export levy

The special program is valid until the end of July
EU Wheat, Barley Prospects Decline on Dry Weather: Strategie
The European Union has "rather mixed" 2022 harvest prospects for wheat and barley due to overly dry weather in many countries, particularly France, consultant Strategie Grains says in a report.
Soft-wheat production estimate cut to 124.4m tons, close to the five-year average
Exports of both grains are seen at "relatively high levels" in the 2022-23 season, but could be limited by competition from North American and Russian grain
Impact of economic sanctions on Russian exports unclear for now; country's sales may rise versus the current year
Kazakhs to Have Capacity to Export 0.6m Tons of Wheat by Sept. 1
Kazakhstan plans to extend wheat export quota of 1m tons to Sept. 1 without providing additional volumes, Agriculture Ministry says in reply to emailed questions.
As of June 1, Kazakhstan exported 405k tons of wheat, or 40.5% of the quota
NOTE: April 4, Kazakhstan, the largest former Soviet wheat exporter after Russia and Ukraine, limited wheat exports to 1m tons and flour to 300k tons for April 15-June 15 period
Kazakhstan plans to give additional quotas for flour exports of 270k tons by Sept. 1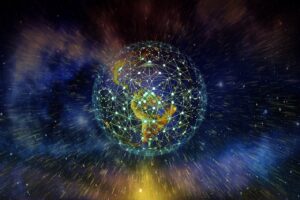 India Cumulative Monsoon Rainfall 42% Below Normal as of June 8
India has so far received 15.8 millimeters of rains during the current monsoon season, which runs from June through September, compared with a normal of 27.2 millimeters, according to data published by the India Meteorological Department on June 8.
Rainfall in the eastern and northeastern region was at 7% below normal
The northwestern region got 94% below normal rains
Cumulative seasonal rainfall data is compiled by the IMD
Fertilizer Prices Weaken as US Planting Wraps and Market Resets
US urea, phosphate and potash prices face extended downward pressure as spring planting winds down after a delayed start due to inclement weather. The season's late start shortened the application window for ammonia and pressured dry fertilizer volume. Ammonia fill offers could come out below $1,000 a short ton.
Fertilizer Prices Keep Sliding in Wednesday Whisper
Prices for all major fertilizers continued to wane at inland hubs as the North American application season winds down. This included ammonia, urea, urea ammonium nitrate, ammonium nitrate and ammonium sulfate, along with phosphates and potash. New Orleans phosphate grades either stabilized or went up to serve export demand. Fertilizer prices for major consumer Brazil also trended downward.
China's Xi Hears Efforts to Boost Grain Output Amid Food Worries
Chinese President Xi Jinping reviewed efforts to boost domestic grain production in Sichuan province, as Russia's war in Ukraine continues to destabilize global food security.
Xi visited Meishan city, in the country's southwest, on Wednesday to learn about local efforts to build higher-standard farms, according to the official Xinhua News Agency. Video footage from state broadcaster China Central Television showed Xi examining paddy fields and rice.
China is one of the world's biggest wheat importers, leaving it particularly exposed to the effects of President Vladimir Putin's invasion of Ukraine, a major shipper of grains such barley, corn and wheat. That's prompted the Asian nation's state stockpiling company to buy newly harvested wheat for national reserves at record prices this month.
Talks between Russia and Turkey in Ankara to unblock shipments of Ukrainian grain that have contributed to global food-supply fears showed no signs of progress on a deal this week. Kyiv, which wasn't invited to the talks, is skeptical of the Kremlin's intentions and is seeking strong security guarantees that would allow it to export the key commodity.
Xi also inspected local Covid measures Wednesday, as he continues to pursue a strict zero-tolerance approach to the virus. While omicron outbreaks in Shanghai and Beijing are now under control, new flare ups have emerged in the border areas of Inner Mongolia and Dandong, a city on the North Korean frontier.
China's agricultural product wholesale price index edges down
The wholesale prices of China's agricultural products went down Thursday, according to the Ministry of Agriculture and Rural Affairs.
The latest China agricultural product wholesale price index came in at 115.21, down 0.08 points from Wednesday.
By 2 p.m. Thursday, the average wholesale price of pork, China's staple meat, went down 0.6 percent from a day ago to 21.04 yuan (about 3.15 U.S. dollars) per kg, while that of eggs went down 0.1 percent to 9.91 yuan per kg.
The average wholesale price of 28 key types of vegetables tracked by the government edged up 0.7 percent to 4.04 yuan per kg, while that of six key types of fruits fell 0.1 percent to 7.47 yuan per kg.
The wholesale price index is compiled on the basis of data collected from around 200 agricultural wholesale markets and is updated daily based on the weighted average of price indices for goods including vegetables, fruits, aquatic products, livestock products, cereals and edible vegetable oil.
China's Sinking Fertilizer Exports Show World Market Still Tight
Fertilizer shipments through May fell to smallest since 2018
China is focusing on safeguarding local supply, analyst says
China's fertilizer exports from January to May tumbled to the lowest level in four years, signaling that supply constraints persist on the global market even as prices retreat from a record.
Overseas shipments from the key supplier slumped more than 40% from a year earlier to 7.57 million tons, according to customs data Thursday. The authorities restricted exports in October to safeguard domestic supplies.
China moved to protect the local market as global fertilizer costs rose to all-time highs, spurred by rising prices of key feedstocks such as coal and gas amid energy shortages around the world. The nation's top economic planner called for stability in fertilizer supply and prices because of its importance for farm output and food security, a top priority for the government.
China is normally a key supplier of urea, sulphate and phosphate, accounting for about 30% of global trade. Top buyers include India, Pakistan and Southeast Asia. Russia's invasion of Ukraine worsened the fertilizer crunch as it disrupted shipping and further drove up energy costs. Still, prices are now easing because of demand destruction, but that doesn't mean the squeeze is over.
India Raises Minimum Purchase Prices of Monsoon-Sown Crops
The Indian government increased on Wednesday the minimum support price of common-grade paddy rice by 5.2% from a year earlier to 2,040 rupees per 100 kilograms for 2022-23, according to a government statement after a cabinet meeting.
Minimum support price of the paddy variety was raised from 1,940 rupees/100kg in 2021-22
Support price of corn set at 1,962 rupees/100kg vs 1,870 rupees a year earlier

Production cost is 1,308 rupees

Rate of peanuts set at 5,850 rupees/100kg vs 5,550 rupees a year earlier

Production cost is 3,873 rupees
Biden Nominates McKalip to Be Chief US Agriculture Negotiator
USDA adviser Douglas McKalip is President Biden's pick to be the top agricultural negotiator in the Office of the US Trade Representative, White House says in statement.
If confirmed by the US Senate, McKalip will join a team "sharply focused" on addressing the threat of food insecurity in the wake of Russia's war against Ukraine, US Trade Representative Katherine Taisays in statement
NOTE: Biden's initial nominee for the job, Elaine Trevino, was withdrawn from consideration in March

In the former Obama administration, McKalip counseled the president on farm, ranch, and rural policy issues
Risk Warning: Investments in Equities, Contracts for Difference (CFDs) in any instrument, Futures, Options, Derivatives and Foreign Exchange can fluctuate in value. Investors should therefore be aware that they may not realise the initial amount invested and may incur additional liabilities. These investments may be subject to above average financial risk of loss. Investors should consider their financial circumstances, investment experience and if it is appropriate to invest. If necessary, seek independent financial advice.
ADM Investor Services International Limited, registered in England No. 2547805, is authorised and regulated by the Financial Conduct Authority [FRN 148474] and is a member of the London Stock Exchange. Registered office: 3rd Floor, The Minster Building, 21 Mincing Lane, London EC3R 7AG.                  
A subsidiary of Archer Daniels Midland Company.
© 2021 ADM Investor Services International Limited.
Futures and options trading involve significant risk of loss and may not be suitable for everyone.  Therefore, carefully consider whether such trading is suitable for you in light of your financial condition.  The information and comments contained herein is provided by ADMIS and in no way should be construed to be information provided by ADM.  The author of this report did not have a financial interest in any of the contracts discussed in this report at the time the report was prepared.  The information provided is designed to assist in your analysis and evaluation of the futures and options markets.  However, any decisions you may make to buy, sell or hold a futures or options position on such research are entirely your own and not in any way deemed to be endorsed by or attributed to ADMIS. Copyright ADM Investor Services, Inc.
Latest News & Market Commentary