HEADLINES TODAY
Wheat prices overnight are down 6 1/4 in SRW, down 5 1/2 in HRW, down 4 in HRS; Corn is down 3 3/4; Soybeans up 1 3/4; Soymeal up $0.47; Soyoil down 0.30.
Markets finished last week with wheat prices down 53 in SRW, down 43 1/2 in HRW, down 39 1/2 in HRS; Corn is down 8 3/4; Soybeans down 6 1/2; Soymeal up $0.19; Soyoil down 1.59.
For the month to date wheat prices are down 61 in SRW, down 40 in HRW, down 35 1/2 in HRS; Corn is down 1/2; Soybeans down 62 3/4; Soymeal down $11.50; Soyoil down 0.26.
Year-To-Date nearby futures are down -3% in SRW, up 5% in HRW, down -11% in HRS; Corn is up 5%; Soybeans up 12%; Soymeal up 11%; Soyoil up 20%.
Chinese Ag futures (JAN 23) Soybeans up 37 yuan; Soymeal up 19; Soyoil up 130; Palm oil up 178; Corn up 1 — Malaysian palm oil prices overnight were up 69 ringgit (+1.69%) at 4162.
There were changes in registrations (-50 Soyoil). Registration total: 2,653 SRW Wheat contracts; 0 Oats; 0 Corn; 0 Soybeans; 85 Soyoil; 71 Soymeal; 1 HRW Wheat.
Preliminary changes in futures Open Interest as of August 19 were: SRW Wheat up 339 contracts, HRW Wheat up 1,023, Corn up 1,691, Soybeans up 2,798, Soymeal up 1,699, Soyoil up 4,408.
The player sheet for Aug. 19 had funds: net buyers of 5,500 contracts of SRW wheat, buyers of 4,500 corn, buyers of 2,500 soybeans, sellers of 5,000 soymeal, and  buyers of 3,000 soyoil.
TENDERS
WHEAT PURCHASE: Japan will import 13,400 tonnes of feed-quality wheat for livestock use via a simultaneous buy and sell (SBS) auction that closed late on Friday, the Ministry of Agriculture, Forestry and Fisheries (MAFF) said. The ministry had sought 70,000 tonnes of feed wheat and 40,000 tones of feed barley to be loaded by Nov. 30 and arrive in Japan by Jan. 26, 2023.
PENDING TENDERS
WHEAT TENDER: Iranian state agency Government Trading Corporation issued an international tender to purchase about 60,000 tonnes of milling wheat
WHEAT TENDER: The Taiwan Flour Millers' Association issued an international tender to purchase 34,025 tonnes of grade 1 milling wheat to be sourced from the United States
WHEAT TENDER: Bangladesh's state grains buyer issued an international tender to purchase 50,000 tonnes of milling wheat.
U.S. Cattle on Feed Rose to 11.22M Head on Aug. 1
India says not planning to import wheat
India has sufficient stocks of wheat and there is no plan to import the grain, the government clarified on Sunday after some media outlets reported New Delhi was planning to import wheat.
Local wheat prices jumped to a record 24,453 rupees ($305.97) per tonne on Friday.
That was up nearly 16% from recent lows that followed the government's surprise ban on exports on May 14, ending hopes India could fill the market gap left by missing Ukraine grain.
The rally in local prices has prompted traders to speculate that New Delhi would allow imports to augment supplies, which dwindled after the production was hit by a heatwave.
But Department of Food & Public Distribution in a Tweet said "There is no such plan to import wheat into India. Country has sufficient stocks to meet our domestic requirements and Food Corporation of India has enough stock for public distribution."
India's wheat procurement in 2022 fell 57% from a year ago to 18.8 million tonnes.
Wheat imports into India currently attract a 40% import duty. The overseas buying is not possible until government scraps the import tax, traders said.
Two Grain Ships Set to Leave Ukraine, More Are Inbound: JCC
Two more grain vessels are authorized to leave Ukrainian ports on Monday, the Joint Coordination Centre said Sunday in an emailed statement.
The Great Arsenal will carry 25.5k tons of wheat to Egypt and the Maranta will carry 5.3k tons of corn to Greece
Five inbound vessels were inspected on Sunday (Karteria, Safety Aga, Seajoy, Melarossa and DS Sophia), and three more inbound ships are due for inspection Monday (I Maria, Zumrut Ana and Ocean S)
Total volume of Ukraine foodstuffs exported through the crop-export corridor, which began operating this month, now stands at 689,649 tons
Malaysia Aug. 1-20 Palm Oil Exports +9.09% M/m: Intertek
Malaysia's palm oil exports rose 9.09% m/m during Aug. 1-20, according to Intertek Testing Services.
Total exports for Aug. 1-20: 728,165 tons
Crude palm oil exports: 161,065 tons, 22.1% of total
EU led all destinations for total exports: 219,500 tons
China plans cloud seeding to protect grain crop from drought
The government says it will try to protect China's grain harvest from record-setting drought by using chemicals to generate rain, while factories in the southwest waited Sunday to see whether they might be shut down for another week due to shortages of water to generate hydropower.
China says it will try to protect its grain harvest from record-setting drought by using chemicals to generate rain, while factories in the southwest waited Sunday to see whether they would be shut down for another week due to shortages of water to generate hydropower.
The hottest, driest summer since the government began recording rainfall and temperature 61 years ago has wilted crops and left reservoirs at half their normal water level. Factories in Sichuan province were shut down last week to save power for homes as air conditioning demand surged, with temperatures as high as 45 degrees Celsius (113 degrees Fahrenheit).
The coming 10 days are a "key period of damage resistance" for southern China's rice crop, said Agriculture Minister Tang Renjian, according to the newspaper Global Times.
Authorities will take emergency steps to "ensure the autumn grain harvest," which is 75% of China's annual total, Tang said Friday, according to the report.
U.N. chief says Russian food and fertilizer must get to market
U.N. Secretary-General Antonio Guterres said on Saturday that governments and the private sector should cooperate to bring Russian food and fertilizers as well as Ukrainian grain to world markets under a deal agreed last month.
"The other part of this package deal is the unimpeded access to the global markets of Russian food and fertilizer, which are not subject to sanctions," Guterres told a news conference in Istanbul. "It is important that all governments and the private sector cooperate to bring them to market.
"Getting more food and fertilizer out of Ukraine and Russia is crucial to further calm commodity markets and lower prices for consumers."
SOYBEAN/CEPEA: Exports decrease raises stocks and presses down values
Soybean prices have faded in both the United States and Brazil this week. Devaluations are linked to a decrease in international trades, which resulted in higher ending stocks (2021/22 season) compared to the amount estimated last month. Besides, recent rains in the Northern Hemisphere have favored developing crops, bringing some relief to farmers.
According to a report from the USDA released on August 12, ending stocks (2021/22 season) in the USA were revised up to 6.12 million tons, 4.67% down from that forecast last month but still 12.47% up from that last season. It is important to highlight that the season ends this month in the USA.
American exports (between Sept/21 and late August/22) are estimated at 58.78 million tons, 2% down from that forecast last month and 4.67% below the volume shipped last season.
In Brazil, the USDA estimates the ending stocks in the 2021/22 season (which ends in October/22) at 22.7 million tons, a steep 22.77% down from that last season but still 1.1% up from that estimated in July. This is because of the lower exports estimates for Brazil this season, forecast at 80 million tons, 1.2% lower than that estimates last month and 2% below the volume exported in the 2020/21 season.
Lower trades in the international market are linked to the decrease in the demand from China, which is expected to import 90 million tons of soybean in the 2021/22 season, almost 10% down from that last crop and the lowest volume in the last three crops. The European Union is also expected to import the lowest amount in the last three seasons, estimated by the USDA at 14.6 million tons.
PRICES – In the Brazilian spot market, the ESALQ/BM&FBovespa Index Paranaguá (PR) and the CEPEA/ESALQ Index Paraná dropped by 2.7% and 2.1% between August 11 and 18, closing at BRL 184.38 (USD 35.64)/60-kilo bag and at BRL 179.27 (USD 34.65)/bag on August 18. It is important to consider that both Indexes are at the lowest levels since April, when the harvesting ends in Brazil. On the average of the regions surveyed by Cepea, prices decreased by 2.5% in the over-the-counter market (paid to farmers) and by 1.7% in the wholesale market (deals between processors).
CORN/CEPEA: High exports raise prices in BR, but supply constrains valuations
Corn prices have fluctuated in the Brazilian market this week. First, values increased in many of the regions surveyed by Cepea, influenced by valuations at ports and the good exports performance. However, price rises were constrained by the high availability of the second crop of corn. Besides, many consumers still have the product stocked.
Although sellers have high volumes to trade, they asked higher prices in some periods, aware of the corn valuations at ports, the slower harvesting in some regions – because of rains – and due to more room to stock the cereal.
Thus, the ESALQ/BM&FBovespa Index for corn (Campinas, SP) rose by 0.2% between August 11 and 18, closing at BRL 82.10 (USD 15.87)/bag on Thursday, 18. On the average of the regions surveyed by Cepea, values dropped by 0.3% in the over-the-counter market (paid to farmers), but increased by 0.1% in the wholesale market (deals between processors).
PORTS – Between August 11 and 18, corn quotations decreased by 0.7% at the port of Paranaguá (PR), but rose by 0.9% at the port of Santos (SP). The 0.2% appreciation of the US dollar against the Real this week helped to underpin prices at the port of Santos. Some deals have been closed at around BRL 90.00/bag this week.
Currently, Conab estimates the second crop of corn to total 87.4 million tons, 44% higher than that last season. Exports are forecast at 37.5 million tons (Feb/22 – Jan/23) – so far, Brazil has shipped 10.9 million tons of corn, according to data from Secex.
CROPS – Despite the recent rains in most corn-producing regions, the harvesting is in progress, having totaled slightly over 86% by August 13, against 79.8% in the previous week and 68.5% in the same period of 2021, according to data from Conab.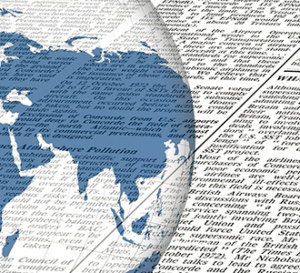 Egypt to End Local Wheat Purchases by End of August
Egypt has bought about 4m tons of local wheat for the current season, the country's supply minister said.
The country has enough wheat to last seven months
Sugar stockpiles are sufficient for six months and rice for about three months
Swelling Global Potash Inventories Signal Supply-Chain Refill
Global potash prices, already down 13% from 2Q's record, may slip further in 4Q as farmers curb consumption and inventories continue to build. Prices will still be historically elevated, supporting efforts by Mosaic, K+S and Nutrien to boost capacity as western sanctions keep Belarus out of the market.
North American Potash Inventory Swells to Record
A growing potash glut in North America should push prices lower in 2H. Farmer margins are stretched by rising input costs as crop prices fail to keep pace. Cutting back on new potash purchases by turning to potash in the soil from previous applications is a strategy to reduce costs and improve profitability. North American potash inventory in June rose to 3.6 million K20 tons, 27% above average. Potash producers will pivot sales to Brazil, where they can get a $150-a-metric-ton premium to the North American market, easing the global supply gap left by sanctioned Belarus. This year, we expect Belarus to export 4.5 million tons of potash, down about 60% from 2020's 11.8 million. Western sanctions on Belarus have eliminated the main export route.
Fertilizer Price Relief on the Horizon as Farmers Assess 4Q Use
Most nitrogen prices are up after aggressive summer fills yet are down sharply from spring highs, portending relief ahead of the US fall season. Corn Belt retail ammonia costs are down 30% since July 1, while corn prices are strengthening, which should fuel robust fall application. Brazilian urea, phosphate and potash prices are down on full warehouses and muted demand.
European Gas Takes Center Stage
European natural gas was in the spotlight this week as it settled at a record high for a second day on Aug. 19 after Russia's Gazprom said it will stop the key Nord Stream pipeline for three days of maintenance. Though the news heightens concerns that more of Europe's ammonia production will go offline, prices on the continent have remained stable amid reliance on cheaper imports. The lack of a urea tender from India pressured that market. US pricing was stable-to-soft for urea, phosphate and potash, yet it plummeted in Brazil, which has attracted plentiful imports due to its high prices.
Phosphate price weakness was also apparent internationally, with declines in China, India, Brazil and the Arab Gulf.
Brazil Urea Prices Drop as Producers Compete for Demand
After increasing 16% in recent weeks, nitrogen prices in Brazil dipped as much as 9% in mid-August as international suppliers fight for demand. The decline neutralized high natural gas prices that have exerted upward pressure on nitrogen markets. Brazil's potash and phosphate prices also fell further as buyers pull back on imports due to oversupply.
Urea Plunges on Oversupply; Phosphate Imports Slow
Urea prices plunged in Brazil this week amid slow demand and signs of oversupply, neutralizing natural gas price hikes and supply constraints that threaten Europe's ammonia production. Urea's drop of $60 a metric ton partly offsets a 16% gain in the past three weeks, as international suppliers compete for Brazilian demand. India's tender expectations were postponed to early September and Brazil's port inventories are high — a favorable scenario to pursue discounts. Potash and phosphates prices are also dropping, with additional discounts likely as importers pull back on purchases. MAP weekly imports slid more than 60% in August vs. June-July arrivals.
The soybean-planting season starts in September, and logistics bottlenecks are a key concern. Winter preparations for corn will likely be delayed until 4Q.
US Pork Production Up 2.7% This Week, Beef Rises: USDA
US federally inspected pork production rises to 505m pounds for the week ending Aug. 20 from 491m in the previous week, according to USDA estimates published on the agency's website.
Hog slaughter up 3% from a week ago to 2.395m head
Beef production up 2.2% from a week ago, cattle slaughter rises 2.2%
For the year, beef production is 0.9% above last year's level at this time, and pork is 2.9% below
Risk Warning: Investments in Equities, Contracts for Difference (CFDs) in any instrument, Futures, Options, Derivatives and Foreign Exchange can fluctuate in value. Investors should therefore be aware that they may not realise the initial amount invested and may incur additional liabilities. These investments may be subject to above average financial risk of loss. Investors should consider their financial circumstances, investment experience and if it is appropriate to invest. If necessary, seek independent financial advice.
ADM Investor Services International Limited, registered in England No. 2547805, is authorised and regulated by the Financial Conduct Authority [FRN 148474] and is a member of the London Stock Exchange. Registered office: 3rd Floor, The Minster Building, 21 Mincing Lane, London EC3R 7AG.                  
A subsidiary of Archer Daniels Midland Company.
© 2021 ADM Investor Services International Limited.
Futures and options trading involve significant risk of loss and may not be suitable for everyone.  Therefore, carefully consider whether such trading is suitable for you in light of your financial condition.  The information and comments contained herein is provided by ADMIS and in no way should be construed to be information provided by ADM.  The author of this report did not have a financial interest in any of the contracts discussed in this report at the time the report was prepared.  The information provided is designed to assist in your analysis and evaluation of the futures and options markets.  However, any decisions you may make to buy, sell or hold a futures or options position on such research are entirely your own and not in any way deemed to be endorsed by or attributed to ADMIS. Copyright ADM Investor Services, Inc.
Latest News & Market Commentary