TOP HEADLINES
Russia could be ready for Black Sea grain deal talks, but no evidence yet -US
The United States has been told that Russia is prepared to return to talks on a deal that had allowed the safe Black Sea export of Ukraine grain, but "we haven't seen any evidence of that yet," the U.S. envoy to the United Nations said on Tuesday.
Russia quit the deal on July 17. U.S. Ambassador to the U.N. Linda Thomas-Greenfield said that if Russia wants to get its own fertilizer to global markets and make agricultural transactions "they're going to have to return to this deal."
"We have seen indications that they might be interested in returning to discussions. So we will wait to see whether that actually happens," she said at a press conference, without giving further details.
Moscow has said that if its demands to improve its own exports of grain and fertilizer were met it would consider resurrecting the Black Sea agreement, brokered in July 2022 by the U.N. and Turkey to help ease a global food crisis following Russia's invasion of Ukraine.
"Moscow is ready to return without delay to the grain deal. But after the conditions for Russia are fulfilled," Kremlin spokesman Dmitry Peskov reiterated to RIA state news agency on Tuesday.
Russia's grain and fertilizer exports are not subject to Western sanctions but Moscow has said restrictions on payments, logistics and insurance have been a barrier to shipments.
U.N. Secretary-General Antonio Guterres met a week ago with Russia's Deputy Foreign Minister Sergei Vershinin – who led Moscow's negotiations to agree the Black Sea deal – on the sidelines of a U.N. food systems summit in Rome.
"Had there been a breakthrough, I think it would have been shared with you," U.N. spokesman Stephane Dujarric said on Friday.
After withdrawing from the Black Sea pact Russia began targeting Ukrainian ports and grain infrastructure on the Black Sea and Danube River and global grain prices spiked.
Russia has also threatened to target Ukraine-bound civilian vessels, prompting Kyiv to responded by announcing similar measures against vessels bound for Russia or Russian-occupied Ukrainian territory.
Nearly 33 million tonnes of Ukraine grain was exported under the Black Sea deal. Ukraine and Russia are both leading grain exporters.
FUTURES & WEATHER
Wheat prices overnight are up 9 3/4 in SRW, up 8 in HRW, up 3 in HRS; Corn is up 6; Soybeans down 3 1/2; Soymeal down $0.90; Soyoil down 0.13.
For the week so far wheat prices are down 41 3/4 in SRW, down 43 3/4 in HRW, down 38 1/4 in HRS; Corn is down 17; Soybeans down 44 3/4; Soymeal down $8.40; Soyoil down 1.71.
For the month to date wheat prices are down 3 3/4 in SRW, down 1/4 in HRW, up 2 in HRS; Corn is up 1/4; Soybeans up 6; Soymeal up $1.50; Soyoil up 0.70.
Year-To-Date nearby futures are down 16.4% in SRW, down 8.5% in HRW, down 8.6% in HRS; Corn is down 25.9%; Soybeans down 4.7%; Soymeal down 5.3%; Soyoil up 5.6%.
Chinese Ag futures (SEP 23) Soybeans down 8 yuan; Soymeal up 37; Soyoil up 112; Palm oil up 116; Corn down 5 — Malaysian palm oil prices overnight were up 45 ringgit (+1.16%) at 3917.
There were no changes in registrations. Registration total: 1,398 SRW Wheat contracts; 448 Oats; 0 Corn; 11 Soybeans; 219 Soyoil; 0 Soymeal; 147 HRW Wheat.
Preliminary changes in futures Open Interest as of July 31 were: SRW Wheat up 2,248 contracts, HRW Wheat up 4,976, Corn down 330, Soybeans down 14,143, Soymeal down 4,839, Soyoil down 3,292.
Northern Plains: Several disturbances will move through this week with periods of showers which may help corn and soybeans, but it is getting too late to be of much help for wheat. Temperatures will be mostly mild, limiting stress for areas that have been missed.
Central/Southern Plains: The south continues to bake in the heat. A front will remain stalled out in the same general area throughout the week, with southern areas seeing significant stress for any crops or livestock while northern areas see periods of favorable rain and temperatures that will not be as hot. A system moving through this weekend will reinforce that front, though may push it farther south.
Midwest: The weekend front will remain stalled off to the southwest but may bring additional periods of showers and thunderstorms throughout the week, and areas of heavy rain in Missouri and southern Illinois. Additional disturbances and a system moving through this weekend may bring some occasional showers as well. Outside of a day or two of heat, temperatures will remain mild, favorable for filling corn and pod-setting soybeans.
Canadian Prairies: A system moving through early this week is providing scattered showers, and another looks to move through later this week. Precipitation will not be widespread or overly helpful. Crops are starting to reach maturity and rainfall will be less beneficial from now on.
Delta: The forecast remains hot with the cold front essentially stalled over northern areas this week, though there will be some potential for precipitation with the front remaining in the area. Conditions therefore will be mixed, but very unfavorable for any areas that miss out on the rainfall. The front will be pushed farther south this weekend or early next week, with rain following it south.
The player sheet for 8/1 had funds: net sellers of 6,500 contracts of SRW wheat, sellers of 4,000 corn, unchanged in soybeans, soymeal, and soyoil.
TENDERS
WHEAT PURCHASE: Tunisia's state grains agency is believed to have purchased around 125,000 metric tons of soft wheat in an international tender.
WHEAT PURCHASE: Algeria's state grains agency OAIC is believed to have bought between 720,000 to 810,000 metric tons of milling wheat in an international tender.
CORN PURCHASE: Taiwan's MFIG purchasing group bought about 65,000 metric tons of animal feed corn expected to be sourced from Brazil in an international tender on Wednesday.
WHEAT TENDER: Japan's Ministry of Agriculture, Forestry and Fisheries is seeking to buy a total of 86,290 metric tons of food-quality wheat from the United States and Canada in a regular tender.
WHEAT TENDER UPDATE: The lowest price offered in the international tender from Bangladesh's state grains buyer to purchase 50,000 metric tons of wheat was believed to be $297.47 a tonne CIF liner out. No purchase has yet been reported.
PENDING TENDERS
WHEAT TENDER: Bangladesh's state grains buyer has issued another international tender to purchase 50,000 metric tons of milling wheat.
 TODAY
ETHANOL: US Weekly Production Survey Before EIA Report
Output and stockpile projections for the week ending July 28 are based on eight analyst estimates compiled by Bloomberg.
Production seen lower than last week at 1.071m b/d
Stockpile avg est. 23.371m bbl vs 23.228m a week ago
US Soybean Crushings at 175M Bushels in June: USDA
USDA releases monthly oilseed report on website.
Crushing 0.3% higher than same period last year
Crude oil production 0.3% higher than same period last year
Crude and once-refined oil stocks down 4.9% y/y
US Corn Used for Ethanol at 441.5M Bu in June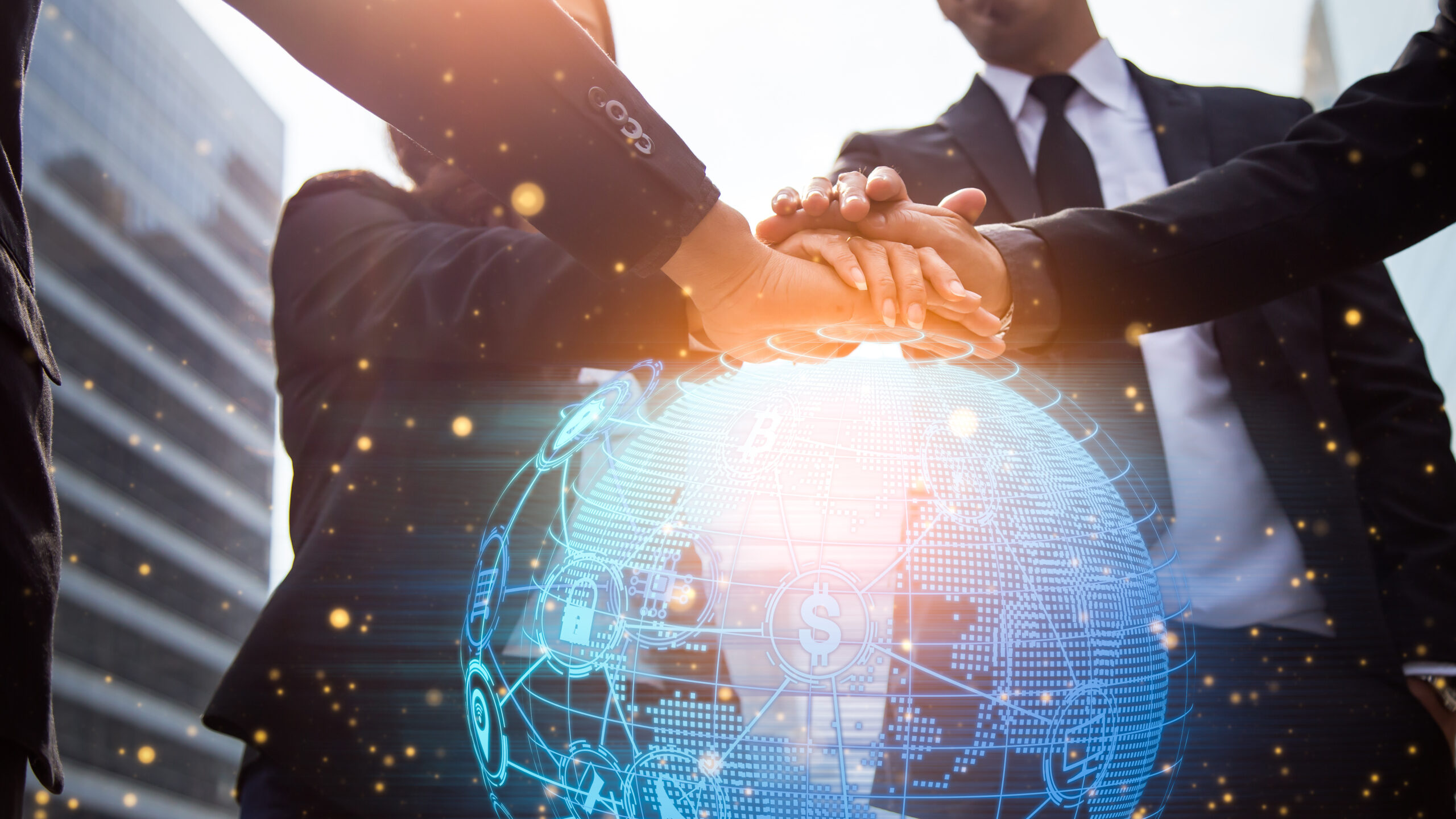 Russian Drones Hits Danube Port Key to Ukraine Grain Exports (1)
Drones hit Ukrainian port of Izmail, industry officials say
Russia extends campaign to cripple Ukrainian food exports
Russian drones struck a Ukrainian port on the Danube River, driving global wheat and corn prices higher as Moscow continues its campaign to cripple Kyiv's ability to export food.
The attack damaged grain storage facilities, a fuel tank and administrative buildings in the Odesa region in southwestern Ukraine, the country's prosecutor's office said Wednesday. government and industry officials with knowledge of the situation said it hit Izmail, one of Ukraine's biggest river terminals near the border with Romania.
"Russian terrorists again were attacking ports, grain, global food security," Ukrainian President Volodymyr Zelenskiy said on Telegram. "The world has to react. When civilian ports are targets, when terrorists deliberately destroy even silos — this is a threat to everyone on all continents."
Russia has stepped up attacks on Danube ports since it pulled out of a deal that allowed Ukraine to export grain through a safe corridor on the Black Sea. Last month it hit Reni, which along with Izmail and Ust-Dunaisk are increasingly important to Ukraine's attempt to circumvent the Russian blockade by sending grain via the Danube to be shipped from Romanian territorial waters.
Two grain brokers who operate on the Danube River said Izmail is still functional and ships are loading despite the damage. Still, one said that it's unclear how many ships will continue to call at those ports, since Ukraine's Bystre Canal, which runs along the border with Romania is no longer considered safe.
The strikes appear to be having a deterrent effect with only three large ships reaching Ukrainian ports Tuesday, even as smaller vessels and barges continue to make their way up the Danube river, according to a transport industry official.
Dozens of ships are now waiting in Romanian waters and only smaller vessels and barges are approaching the ports to load grains and fuel through the Romanian Danube channels, the person said. Ukraine's Infrastructure Ministry and Romania's Defense Ministry declined to comment.
Romanian President Klaus Iohannis condemned the attacks as a "war crime," saying they undercut the supply of food to the world's most needy.
Brazil 2023/2024 soybean crop will be record volume, StoneX says
Farmers in Brazil, the world's biggest soybean supplier, will set another production record in the next growing season, consultancy StoneX said on Tuesday in its first estimate for the 2023/24 harvest year.
Brazil's soybean output will grow by an estimated 3.7% to 163.5 million metric tonnes as farmers are expected to plant a larger area. In the previous cycle, growers reaped an estimated 157.7 million metric tonnes, which was also a record, StoneX said.
Brazilian farmers will start sowing their 2023/24 soybean crop around mid-September in center western states, including Mato Grosso, Brazil's top grain grower.
StoneX said Brazilian farmers are expected to continue to increase the national soybean area. However, the projected expansion will be of 2.1%, to 45.1 million hectares (111.4 million acres), the smallest rate of increase since the 2018/19 cycle.
Average national soybean yields are expected to rise in the new cycle, StoneX also said.
This is in spite of concerns related to the El Niño weather pattern, which brings risks to northern and northeastern farms.
For Rio Grande do Sul state farmers, by contrast, El Niño can help producers to recover from drought-related losses in the 2022/23 cycle, which is drawing to a close, StoneX said.
Ukraine vegetable oil exports rise 7% in July to nearly 550,000 T – association
Ukrainian vegetable oil exports totalled 549,400 metric tons in July, 7% higher that a month earlier, while grain export shows a significant decrease, the UCAB agricultural business association said on Tuesday.
UCAB said sunflower oil amounted for 92% of the volume. Before the last year's Russian invasion Ukraine was a world leading sunflower oil exporter.
Ukrainian agriculture ministry said on Monday the country's grain exports for the first month of the new season rose to 2.16 million tons from 1.61 million in July 2022.
However, the grain export volume in July was 40% less than in June, the association said.
"These disappointing export results are primarily due to the suspension of the grain corridor on 18 July, as well as its low activity even before the expiry of the term," UCAB said.
Russia left the deal on July 17 after saying its demands to ease sanctions on its own grain and fertiliser exports had not been met. Moscow also complained that not enough grain had reached poor countries.
Slovakia Plans to Expand Capacity for Ukraine Grain Transit
Slovakia is working on increasing the capacity of its rail border crossings with Ukraine and the capacity of its transport terminal in Dobra municipality to boost Ukraine's grain transports through its territory, Transport Ministry says in an email.
European Commission approved funding applications for two projects designed to increase the capacity of the transit lanes
Around 50,000 tons of agricultural products from Ukraine are transported through Slovakia to other countries monthly, ministry says
Maize and soya make up the majority of shipments
NOTE: Ukrainian grain exports by routes:

10% via Slovakia and Hungary
30% via the northern Polish route to Baltic ports
60% via the Danube route to Black Sea ports
Russian authorities seeking to impose 8% fertilizer export duty for 1.5 years, awaiting advance payment – sources
Russian ministries have agreed to adjust the parameters of the export duty on fertilizers: the current mechanism is expected to be replaced by an ad valorem rate not linked to the cost of fertilizers as early as September, three sources familiar with the discussion told Interfax.
The option that now looks final is the introduction of the 8% rate for all types of fertilizers for a period of 1.5 years, the sources said. The Finance Ministry expects to collect 120 billion rubles from the industry in this way which is factored in this year's budget. At the same time, the Ministry expects that, as in the case of windfall tax, exporters will pay the planned amount in advance by the end of 2023, they companies indicate.
Proceeds from windfall tax (estimated by the industry in the amount of about 25 billion rubles when paying this year at a discount rate of 5% rather than 10%) will be factored into these 120 billion rubles, Interfax sources in two fertilizer companies said, referring to the relevant agreements with the Finance Ministry.
Ukraine's Astarta Commences Sowing Campaign With Rapeseed
Ukraine's Astarta began its sowing campaign by planting winter rapeseed in central Poltava region, it says on website.
Company plans to sow 12,000 ha with winter rapeseed this year, down 12% from last year
Astarta says the 2024 sowing campaign started "quite early"
Kazakhstan's grain union sees 2023 wheat crop at 14.5 mln metric tons
Kazakhstan's grain union sees this year's wheat crop at 14.5 million metric tons, union official Alexander Malov told reporters on Wednesday.
Such a crop will allow the Central Asian nation to export 8.5 million to 9.0 million metric tons of wheat in the 2023-24 season, he said.
Rhine river levels in Germany back to normal after rain
Heavy rain has raised water on the river Rhine in Germany to levels allowing cargo vessels to sail fully loaded, data from German inland waterways agency WSA said on Wednesday.
Data from the WSA's website Pegelonline showed that the last shallow sectors of the river around Cologne had now reached levels generally permitting full vessel loads.
Dry weather in June meant the river became too shallow for vessels to sail fully loaded and ship operators imposed surcharges on freight rates to compensate for vessels sailing partly empty, increasing costs for cargo owners.
Commodity traders said full loads could now be taken on by ships along the entire river in Germany. Water at the chokepoint of Kaub had risen sharply allowing sailings with normal loads earlier this week.
"You cannot rule out low water problems again if the summer turns dry but I would not expect serious difficulties for the next few weeks," one commodity trader said.
Global Rice Supply Faces New Threat as Thailand Urges Crop Curbs
Government encourages the switch to other crops to save water
Grain prices surged after India banned some exports last month
Thailand has urged farmers to reduce their rice planting to save water following poor rainfall, a move that poses a fresh threat to global supply after India banned some shipments of the grain.
Farmers in the key central region have already planted most of their rice but the government is encouraging a switch to other crops that need less water, according to a statement from Surasri Kidtimonton, the secretary-general of the Office of the National Water Resources.
Thailand, the world's second-biggest rice exporter, is seeing less rain as the nation braces for a potential drought next year as the El Niño weather pattern leads to drier conditions. Cumulative rainfall so far in the central region is about 40% below normal levels and the move to curb planting of the grain is to help conserve water for household consumption, according to Surasri.
Rice prices in Asia surged to the highest in more than three years last month after India — the world's biggest exporter — banned some of its shipments. The grain is essential to the diets of billions of people and further price gains would burden consumers with additional inflationary pressure.
Thailand's central region was expected to account for almost 14% of total rice-growing area in 2023 and forecast to make up about 19% of the main paddy harvest in 2023/24, according to the Ministry of Agriculture. Water levels in major reservoirs in the area are at about 51% of capacity, said Surasri.
Interested in more futures markets?  Explore our Market Dashboards here.
Risk Warning: Investments in Equities, Contracts for Difference (CFDs) in any instrument, Futures, Options, Derivatives and Foreign Exchange can fluctuate in value. Investors should therefore be aware that they may not realise the initial amount invested and may incur additional liabilities. These investments may be subject to above average financial risk of loss. Investors should consider their financial circumstances, investment experience and if it is appropriate to invest. If necessary, seek independent financial advice.
ADM Investor Services International Limited, registered in England No. 2547805, is authorised and regulated by the Financial Conduct Authority [FRN 148474] and is a member of the London Stock Exchange. Registered office: 3rd Floor, The Minster Building, 21 Mincing Lane, London EC3R 7AG.                  
A subsidiary of Archer Daniels Midland Company.
© 2021 ADM Investor Services International Limited.
Futures and options trading involve significant risk of loss and may not be suitable for everyone.  Therefore, carefully consider whether such trading is suitable for you in light of your financial condition.  The information and comments contained herein is provided by ADMIS and in no way should be construed to be information provided by ADM.  The author of this report did not have a financial interest in any of the contracts discussed in this report at the time the report was prepared.  The information provided is designed to assist in your analysis and evaluation of the futures and options markets.  However, any decisions you may make to buy, sell or hold a futures or options position on such research are entirely your own and not in any way deemed to be endorsed by or attributed to ADMIS. Copyright ADM Investor Services, Inc.
Latest News & Market Commentary