HEADLINES TODAY
Wheat prices overnight are up 11 1/4 in SRW, up 14 1/4 in HRW, up 15 in HRS; Corn is up 17 3/4; Soybeans up 15 3/4; Soymeal up $0.65; Soyoil up 0.21.
For the week so far wheat prices are up 28 1/2 in SRW, up 35 3/4 in HRW, up 28 1/4 in HRS; Corn is up 19 1/2; Soybeans up 41 1/2; Soymeal up $1.74; Soyoil up 0.80. For the month to date wheat prices are down 26 1/4 in SRW, down 1 1/4 in HRW, down 3 in HRS; Corn is up 26 3/4; Soybeans down 17 1/2; Soymeal up $3.40; Soyoil up 0.90.
Year-To-Date nearby futures are up 2% in SRW, up 10% in HRW, down -8% in HRS; Corn is up 9%; Soybeans up 16%; Soymeal up 13%; Soyoil up 23%.
Chinese Ag futures (JAN 23) Soybeans down 32 yuan; Soymeal up 125; Soyoil up 104; Palm oil up 100; Corn up 31 –Malaysian palm oil prices overnight were up 70 ringgit (+1.68%) at 4230.
There were no changes in registrations. Registration total: 2,653 SRW Wheat contracts; 0 Oats; 0 Corn; 0 Soybeans; 85 Soyoil; 71 Soymeal; 1 HRW Wheat.
Preliminary changes in futures Open Interest as of August 22 were: SRW Wheat down 1,695 contracts, HRW Wheat down 1,658, Corn up 5,097, Soybeans up 9,461, Soymeal up 4,125, Soyoil up 98.
Northern Plains Forecast: Isolated showers Tuesday-Wednesday. Mostly dry northeast and isolated showers south and west Thursday. Isolated showers Friday. Temperatures above normal Tuesday, near normal Wednesday-Friday. outlook: Isolated showers Saturday-Monday. Mostly dry Tuesday-Wednesday. Temperatures near normal Saturday-Monday, near normal east and above normal west Tuesday-Wednesday.
Central/Southern Plains Forecast: Scattered showers south and isolated showers north and mostly dry central Tuesday. Isolated to scattered showers Wednesday. Isolated showers Thursday-Friday. Temperatures near to below normal through Friday. outlook: Isolated showers Saturday. Scattered showers Sunday-Tuesday. Isolated showers Wednesday. Temperatures near normal Saturday-Wednesday.
Western Midwest Forecast: Isolated showers Tuesday-Friday. Temperatures near normal through Friday.
Eastern Midwest Forecast: Mostly dry through Wednesday. Isolated showers Thursday-Friday. Temperatures near to slightly above normal through Friday. Outlook: Isolated showers Saturday-Sunday. Scattered showers Monday-Tuesday. Isolated showers Wednesday. Temperatures near to above normal Saturday-Wednesday. WORLD SOYBEAN PROSPECTS Mixed conditions in the Corn Belt for filling soy
The player sheet for Aug. 22 had funds: net buyers of 5,000 contracts of SRW wheat, buyers of 3,000 corn, buyers of 8,500 soybeans, buyers of 5,000 soymeal, and  buyers of 3,000 soyoil.
TENDERS
Japan's Ministry of Agriculture, Forestry and Fisheries (MAFF) is seeking to buy 118,881 tonnes of food-quality wheat from the United States, Canada and Australia in regular tenders that will close on Thursday.
RICE TENDER: Bangladesh's state grains buyer issued an international tender to purchase 50,000 tonnes of rice, traders said. The deadline for submission of price offers is Sept. 6.
PENDING TENDERS
WHEAT TENDER: Iranian state agency Government Trading Corporation issued an international tender to purchase about 60,000 tonnes of milling wheat
WHEAT TENDER: The Taiwan Flour Millers' Association issued an international tender to purchase 34,025 tonnes of grade 1 milling wheat to be sourced from the United States
WHEAT TENDER: Bangladesh's state grains buyer issued an international tender to purchase 50,000 tonnes of milling wheat
CROP TOUR: South Dakota Route Shows Below-Average Corn, Soybeans
A lack of enough rain has stressed corn and soybeans along a southeastern route in South Dakota, with yield potential looking below average, according to scouts on a Pro Farmer Midwest Crop Tour.
Corn yield potential averaged 118.6 bu/acre after nine stops in Lincoln, Turner, Hutchinson, Bon Homme and Yankton counties
"I heard it was dry but I'm shocked it's as bad as it is," says Nathan Serbus, a Minnesota farmer and crop scout on the western leg of the four-day tour that began Monday
High variability with a low of 22 bu/acre in Bon Homme and high of 233 bu/acre in Turner
Some corn fields had been cut for silage, a sign of poor-quality corn
Yield estimates are below last year's crop tour average of 154.6 bu/acre and the three-year average of 161.8 bu/acre for the same route
SOYBEANS
Soybean pod counts averaged 792.5 pods in a 3-by-3-foot square, with a low of 408 pods in Bon Homme County and a high of 1143.12 pods in Lincoln County
The average is below the 1019.63 pods on the tour last year and the three-year average of 1073.18 pods
NOTE: The crop tour doesn't estimate soybean yields
NOTE: The western leg of the tour will make corn yield and soy pod count projections for the entire state of South Dakota later Monday
The tour runs through Thursday
CROP TOUR: South Dakota Corn Yields Down 22%, Soy Pods Off 13%
Corn yields in South Dakota avg 118.45 bu/acre, according to 71 samples taken Monday by participants on western leg of the Pro Farmer Midwest Crop Tour.
That's down 22% from the 2021 South Dakota tour avg of 151.45 bu/acre

It's also below the three-year avg of 161.59, according to tour data

Soybean pod count in 3-by-3-foot square avg 871.4 pods, according to 71 samples
That's down from 996.86 pods last year; 1,026.86 three-year avg

The crop tour does not project soybean yields

NOTE: USDA on Aug. 12 forecast South Dakota corn yields at 147 bu/acre and soybean yields at 43 bu/acre
NOTE: The four-day tour ends Thursday; tomorrow scouts will focus on fields in Nebraska and Indiana before moving on to Iowa and Illinois
CROP TOUR: Ohio Corn Yields, Soy Pod Count Est. Below Last Year
Corn yields in Ohio are estimated to average 174.2 bu/acre based on 130 fields sampled, down from 185.1 bu/acre seen last year, according to Pro Farmer crop tour.
Corn est. is above the three-year avg.
Ohio soybeans are seen averaging 1,131 pods in a 3-by-3-foot square, based on 129 samples; that's below a year ago and above the three-year average, according to tour data
"Everything was all over the board. We saw mostly average crops with some bad spots," said scout Josh Yoder, partner at Yoder Ag Services, referring to the high variability on yields
Earlier: 'I'm Shocked': Dry Cornfields on Tour Point to a Smaller US Crop
NOTE: The crop tour, which runs through Thursday, does not project soybean yields
CROP TOUR: Ohio Route Shows Below-Average Corn, Higher Soybeans
Excess rain during the spring that delayed seeding work in Ohio increased the variability of the corn and soybeans crops, according to scouts Monday on the eastern route of the Pro Farmer Crop Tour.
Corn yield potential averaged 166 bu/acre after eight stops in Madison, Greene, Warren, Butler, Preble and Darke counties, with a low of 112 bu/acre in Greene and high of 201 bu/acre in Darke
That's below the crop tour average for districts 4, 5 and 7 seen last year of 187 bu/acre and the three-year average of 174 bu/acre
"Compared to last year, we are seeing a bigger variability, more of a typical Ohio crop," says Brian Grete, Eastern Crop Tour Leader and editor for the Pro Farmer Newsletter
"Corn crops are decent and the variability within the fields is high"
SOYBEANS
Soybean pod counts averaged 1,360 pods in a 3-by-3-foot square, with a low of 651 pods in Warren and a high of 2,534 pods in Preble
The average is above the 1,172 pods seen last year and also above the three-year average of 1,050 pods for the same districts
Pod counts were above normal for those districts and water moisture was abundant in almost all stops
"Crops look good, but pod counts are showing big variety," says Grete
NOTE: The crop tour doesn't estimate soybean yields
NOTE: The eastern leg of the tour will make corn yield and soy pod count projections for the entire state of Ohio later on Monday; the tour runs through Thursday
US Crop Progress and Conditions for Aug. 21
Corn 55% G/E vs 57% last week, and 60% a year ago
Corn dented 31% vs 16% last week, and 38% a year ago
Corn dough 75% vs 62% last week, and 83% a year ago
Corn mature 4% vs 4% a year ago
Corn silking 97% vs 94% last week, and 100% a year ago
Soybeans 57% G/E vs 58% last week, and 56% a year ago
Soybeans blooming 97% G/E vs 93% last week, and 97% a year ago
Spring wheat 64% G/E vs 64% last week, and 11% a year ago
Spring wheat harvest 33% G/E vs 16% last week, and 74% a year ago
Winter wheat harvest 95% vs 90% last week, and 99% a year ago
Cotton 31% G/E vs 34% last week, and 71% a year ago
Sorghum 25% G/E vs 27% last week, and 62% a year ago
US Inspected 741k Tons of Corn for Export, 687k of Soybean
In week ending Aug. 18, according to the USDA's weekly inspections report.
Corn: 741k tons vs 539k the previous wk, 767k a yr ago
Wheat: 594k tons vs 390k the previous wk, 729k a yr ago
Soybeans: 687k tons vs 768k the previous wk, 241k a yr ago
US 2022 Corn Prevented Planting 3.1M Acres, Soybeans 1M Acres
The following is from the USDA Farm Service Agency's August report.
Corn up by 2.5m acres vs 2021
Overall, prevent planting 6.4m acres vs 2.1m acres in 2021
Ukraine's 2022 Corn-Crop Outlook Cut by 12%: Group
Ukraine's corn harvest will likely total 24m tons this year, down 12% from the previous forecast in July of 27.3m tons, the Ukrainian Grain Association said in a statement on its website.
Wheat-crop forecast is reduced by 8.7% to 19m tons
Barley harvest outlook is cut by 18% to 5.4m tons
The reduction in output estimates is due to a smaller area from which crops can be harvested because of the war

"Despite courage and braveness of Ukraine's farmers there are objective hurdles for harvesting on mined, occupied and destroyed planting areas"

Grain group still sees 2022-23 exports at 32.8m tons, should the country's sea routes remain open and crossing capacity at borders is expanded
UkrAgroConsult Raises Ukraine Corn Crop Estimate by 800k Tons
The Ukraine corn harvest is now seen at 26.5m tons, up 0.8m tons from a prior outlook, Kyiv-based analyst UkrAgroConsult says in a note.
NOTE: That compares to a Ukrainian Grain Association estimate of 24m tons
Summer weather was favorable for corn growth across most of Ukraine, aside from the Vinnytsia and Zhytomyr regions
However, lack of fertilizers and pesticides due to the war is tempering yield expectations

It is also unclear how much of the planted area will be harvested

NOTE: Last year, Ukraine's corn crop totaled 42.1m tons
Around 720,000 tonnes of food have left Ukraine under grain export deal
A total of 33 cargo ships carrying around 719,549 tonnes of foodstuffs have left Ukraine under a deal brokered by the United Nations and Turkey to unblock Ukrainian sea ports, the Ukrainian agriculture ministry said on Tuesday.
The Joint Coordination Centre in Turkey that monitors implementation of the agreement put the total amount of grain and foodstuffs exported from three Ukrainian Black Sea ports since the deal was reached at 721,449 tonnes.
Ukraine's grain exports slumped after Russia invaded the country on Feb. 24 and blockaded its Black Sea ports, driving up global food prices and prompting fears of shortages in Africa and the Middle East.
Three Black Sea ports were unblocked under the deal signed on July 22 by Moscow and Kyiv. (Full Story)
In addition to the vessels that have already left Ukraine, the agriculture ministry said a further 18 were now loading or waiting for permission to leave Ukrainian ports.
The ministry said Ukrainian grain exports could reach 4 million tonnes in August, compared with 3 million tonnes in July.
In a separate statement, the ministry said exports of key Ukrainian agricultural commodities had fallen by almost half since the start of the Russian invasion compared to the same period in 2021.
One Grain-Laden Vessel Authorized to Leave Ukraine Port
One merchant vessel has been authorized to leave Ukrainian port Aug. 23, Joint Coordination Centre says in emailed statement Monday.
Kafkam Etler to leave Chornomorsk carrying 2,437 tons of corn for delivery to Turkey
Three outbound vessels — I Maria, Zumrut Ana and Ocean S — have been inspected and cleared to sail

Six inbound vessels — Canga Star, Ashbaltic, Aeolos, Peace M, Anastasia and Fpmc B201 — were also inspected and cleared to sail

Six inspections are planned for Tuesday

Three inbound vessels — Daytona Dynamic, Eneida and Silver Lady — to be inspected
Outbound Da Liang, Filyoz and Kubrosli Y to also be inspected

Note: As of Aug. 22, total amount of grain and foodstuff exported from Ukraine under Black Sea Grain Initiative is 721,449 tons
Brazil C-S Winter Corn Harvest 90% Done as of Aug. 18: AgRural
This compares with 85.4% a week earlier and 79.1% a year ago, according to an emailed report from consultancy firm AgRural.
The pace could have been faster, but rains recorded in Sao Paulo, Parana and especially Mato Grosso do Sul state slowed down the work, AgRural said
EU Soft-Wheat Exports Fall 6.4% Y/y; Data Remains Incomplete
EU soft-wheat exports during the season that began July 1 reached 3.75m tons as of Aug. 21, compared with 4m tons in a similar period a year earlier, the European Commission said Monday on its website.
It said the data may not be complete
Top destinations are Morocco (823k tons), Algeria (729k tons) and Egypt (305k tons)
EU barley exports at 1.39m tons, versus 2.45m tons a year earlier
EU corn imports at 3.24m tons, versus 2.05m tons a year earlier
NOTE: The next report will likely be issued on Aug. 29, the commission said
China says heatwave poses 'serious threat' to autumn crops
China's long heatwave and drought is posing a "serious threat" to the country's autumn crops and everything possible should be done to try to expand water availability, the agriculture ministry said in a notice posted on Tuesday.
The notice called on local authorities to "dynamically adjust" scheduling plans and make good use of water to guarantee supplies during a critical period for the autumn harvest.
It said more rockets should be made available to seed clouds and that machinery and motorised wells can be deployed to deliver water to regions that have no sources of their own. Regions with severe crop damage are also urged to replant.
Kazakhstan harvests 3.3 mln T of grains as yield jumps
Kazakh farmers have harvested 3.3 million tonnes of grains from 13.9% of the sown area so far during their harvest, the grain-exporting Central Asian nation's agriculture minister, Yerbol Karashukeyev, said on Tuesday.
Grain yield has grown to 1.46 tonnes per hectare this year from 0.91 tonnes last year, he told a government meeting.
German 2022 Grains Harvest Increases ~2% on Year: Farm Lobby
Germany's grains harvest forecast at about 43m tons this year, up nearly 2% from a year earlier but still "significantly" below the 2014-2021 average, farming lobby DBV says in preliminary estimate.
Winter-wheat crop seen rising to 21.8m tons (2021 21.0m)
Winter-barley crop seen rising to about 9.3 m tons (+5% y/y)
The corn harvest has suffered massively from recent drought and is a major uncertainty this year
Yields of potato and sugar-beet crops are also waning
"The prolonged drought in many regions of the country shows once again that farmers are feeling the effects of climate change very directly," DBV President Joachim Rukwied said

"Looking at harvests in recent years, it is clear that there must be no room for further area-wide restrictions on food production."

NOTE: 2014-2021 average excludes the extremely dry year of 2018
WHEAT/CEPEA: Frosts concern farmers; wheat harvesting begins in PR
The cold front that hit Brazil in the last days brought along frosts to some wheat-producing regions, bringing concerns to farmers, majorly those whose crops are blooming or in the grains-filling stage. However, it is not possible to assess the effects of the frosts on the quality of the wheat. So far, crop estimates are positive.
The harvesting has begun in Paraná State, and activities are forecast to step up in September. According to data from Seab/Deral, 87% of the crops in PR are in good conditions; 11%, in average conditions; and 2%, in bad conditions. In Rio Grande do Sul, wheat sowing ended last week, according to Emater.
DOMESTIC MARKET – As the wheat harvesting advances in Brazil, deals have been sporadic, which is limiting price drops. Cepea, surveys show that, between August 12 and 19, the prices paid to wheat farmers (over-the-counter market) dropped by 1.87% in Santa Catarina, 1.78% in Rio Grande do Sul and 1.56% in Paraná. In the wholesale market (deals between processors), quotations decreased by 2.06% in São Paulo, 1.7% in RS, 0.9% in PR and 0.82% in SC. In the same period, the US dollar rose by 2.1%, to BRL 5.175 on Friday, 19.
Based on data from Conab (Brazil's National Company for Food Supply), between July August 8 and 12, the import parity price for the wheat from Argentina delivered to Paraná State was USD 400.49/ton. Considering the average of the US dollar in that period, at BRL 5.1018, the wheat imported was sold at BRL 2,043.19/ton, while for the Brazilian wheat traded in Paraná, the average was lower, at BRL 2,026.35/ton, according to data from Cepea. In Rio Grande do Sul, the import parity for the product from Argentina would be of USD 376.04/ton (BRL 1,918.48/ton), against BRL 1,957.73/ton on the average of the state surveyed by Cepea.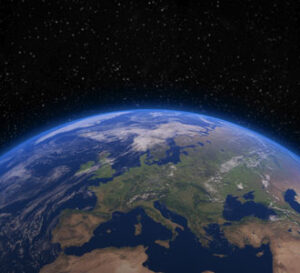 Canada Raises 2022-23 Wheat Production Est. to 34.5M Tons
Production raised by 786,000 tons from the July est., Agriculture and Agri-Food Canada says Monday in an emailed report.
2022-23 ending stocks raied by 200,000 tons to 5.9m tons
2022-23 canola ending stocks unchanged at 450,000 tons
EU Corn Yields Will Plummet By Almost a Fifth as Drought Bites
The drought and heat waves marring Europe's summer will pare the corn crop at double the rate predicted just last month.
Yields of the staple grain will fall 16% below the five-year average, the bloc's Monitoring Agricultural Resources unit said in a report Monday. That compares with a July forecast for a 7.8% decline.
The plunge in local production likely will boost the cost of feeding livestock herds, adding to the hurdles for farmers grappling with bulging energy and fertilizer bills. Meat prices across the bloc leaped 12% in July versus a year earlier. Milk, cheese and eggs also are soaring at record rates.
Read more: What Europe's drought means for the price of meat and milk.
"Water and heat stress periods partly coincided with the sensitive flowering stage and grain filling," according to the EU report. "This resulted in irreversibly lost yield potential."
Earlier this month, the US Department of Agriculture said it expected the EU to overtake China as the world's top corn buyer in the 2022-23 season.
Pastures are drying up across the continent, and many countries are restricting irrigation. Most of France — one of the EU's agriculture heavyweights — saw less than 20 millimeters (0.8 inches) of rain from July through mid-August and twice the usual number of hot days, MARS said.
 Monsoon-Sown Rice Area Drops in India, Cotton Planting Rises
Farmers in the world's second-biggest rice grower have planted the crop on 34.37 million hectares (85 million acres) of land as of Aug. 18, a decline of 8.3% from a year earlier, according to the farm ministry.
The area allocated to sugar cane has risen to 5.53 million hectares, from 5.45 million a year earlier, while cotton planting has increased to 12.43 million hectares from 11.65 million, the ministry said late on Sunday.
The country's June-September monsoon rains have been 9% above average as of Aug. 22, according to the India Meteorological Department. Monsoon crop sowing normally begins in late May and peaks in July, while harvesting starts in late September.
Fertilizer Price Relief on the Horizon as Farmers Assess 4Q Use
Most nitrogen prices are up after aggressive summer fills, yet are down sharply from spring highs, portending relief ahead of the US fall season. Plunging urea prices and energy restrictions in China have shuttered production sites, removing the risk that nitrogen's marginal producer will return to the export market in 2H.
Chinese 2H Urea Export Potential Plummets: Weekly Wrap
Rising power prices and restrictions will keep urea's marginal producer from the global market in 2H. Urea production is unprofitable for coal-based suppliers. Chinese urea prices are $344 per metric ton (mt), $40 below the cost of anthracite-coal-based urea production. Industry operating rates began their seasonal fall and plummeted to 61% from 77% in July. The Chinese urea export ban officially ended in May. We expect limited production and port inventory will curb export potential in 2H, typically China's largest export window. Through July, Chinese urea exports are 874,895 mt, down 67% from last year.
Nutrien, LSB, and CF Industries are the largest publicly traded low-cost North American nitrogen producers. Margins for low-cost North American producers should get further support from the ongoing absence of China exports.
US Milk Production Rose 0.3% Y/y in July, USDA Says
Agency releases report on website.
Output for the 24 major-producing states was 18.33b lbs, 54m more than in July of last year
Milk per cow averaged 2,055 lbs, a 1% increase from last year
Estimated output for all the US rose 0.2% y/y to 19.14b lbs
Risk Warning: Investments in Equities, Contracts for Difference (CFDs) in any instrument, Futures, Options, Derivatives and Foreign Exchange can fluctuate in value. Investors should therefore be aware that they may not realise the initial amount invested and may incur additional liabilities. These investments may be subject to above average financial risk of loss. Investors should consider their financial circumstances, investment experience and if it is appropriate to invest. If necessary, seek independent financial advice.
ADM Investor Services International Limited, registered in England No. 2547805, is authorised and regulated by the Financial Conduct Authority [FRN 148474] and is a member of the London Stock Exchange. Registered office: 3rd Floor, The Minster Building, 21 Mincing Lane, London EC3R 7AG.                  
A subsidiary of Archer Daniels Midland Company.
© 2021 ADM Investor Services International Limited.
Futures and options trading involve significant risk of loss and may not be suitable for everyone.  Therefore, carefully consider whether such trading is suitable for you in light of your financial condition.  The information and comments contained herein is provided by ADMIS and in no way should be construed to be information provided by ADM.  The author of this report did not have a financial interest in any of the contracts discussed in this report at the time the report was prepared.  The information provided is designed to assist in your analysis and evaluation of the futures and options markets.  However, any decisions you may make to buy, sell or hold a futures or options position on such research are entirely your own and not in any way deemed to be endorsed by or attributed to ADMIS. Copyright ADM Investor Services, Inc.
Latest News & Market Commentary