HEADLINES TODAY
Wheat prices overnight are down 3 1/4 in SRW, up 1 in HRW, up 1 3/4 in HRS; Corn is up 1 1/4; Soybeans down 10; Soymeal down $0.55; Soyoil down 1.47.
Markets finished last week with wheat prices down 35 in SRW, down 33 3/4 in HRW, down 41 1/2 in HRS; Corn is down 16; Soybeans down 27 1/4; Soymeal down $1.49; Soyoil down 1.63.
For the month to date wheat prices are down 23 3/4 in SRW, down 33 3/4 in HRW, down 37 3/4 in HRS; Corn is down 3 1/2; Soybeans down 12; Soymeal down $2.90; Soyoil down 2.70.
Year-To-Date nearby futures are up 3% in SRW, up 9% in HRW, down -11% in HRS; Corn is up 14%; Soybeans up 14%; Soymeal up 8%; Soyoil up 25%.
Chinese Ag futures (JAN 23) Soybeans down 24 yuan; Soymeal down 11; Soyoil up 94; Palm oil down 28; Corn up 17 — Malaysian palm oil prices overnight were down 117 ringgit (-2.99%) at 3799.
There were changes in registrations (30 Soymeal). Registration total: 3,084 SRW Wheat contracts; 1 Oats; 0 Corn; 0 Soybeans; 61 Soyoil; 50 Soymeal; 40 HRW Wheat.
Preliminary changes in futures Open Interest as of September 2 were: SRW Wheat down 433 contracts, HRW Wheat up 344, Corn up 1,746, Soybeans up 3,337, Soymeal down 1,245, Soyoil down 284.
Northern Plains Forecast: Mostly dry weather and above-normal temperatures characterized the long holiday weekend. A front will move through Thursday and Friday and may have a few showers, but most areas should stay dry. South Dakota looks like it could be the winner out of the event. Corn and soybeans that are still filling could find some use out of any showers while most areas that still need to harvest wheat should find good conditions. Heat will occur before the front, which will be stressful, while some cooler air filters in behind it for a couple of days.
Central/Southern Plains Forecast: Isolated showers occurred over the weekend, mostly across Texas. That state could have seen some drought reduction, but not across the west where drought has been a struggle all season long. A front will move through this weekend but any showers will come in strings and most areas will get missed. Hot temperatures out ahead of the front will cause stress to any corn or soybeans still looking to fill while soils remain too dry for wheat planters to get an early start.
Midwest Forecast: Scattered showers moved through with a cold front and a system over the weekend. Rains were scattered for most areas, but heavy amounts occurred in spots from southern Illinois up through Ohio. Some areas trying to get a good finishing rain got it while many others missed out. A few showers remain possible on Tuesday but the area will largely be dry until a front slowly moves through Friday through the weekend and into next week. A similar situation to the previous front will be possible with limited showers in the west and more consistent ones in the east. This offers a mixed-bag of conditions for the next 10 days.
Canadian Prairies Forecast:  Mostly dry weather over the weekend helped with drydown of crops and continued harvest. A cold front coming through later this week will bring some limited showers and breezy conditions as well as some colder temperatures. Frosts are not expected but will relieve any late-planted crops still filling and reduce the drydown of mature crops.
 Black Sea Forecast: Scattered light showers moved through a lot of the area on Saturday, but a lot of areas remained dry this weekend. Cooler temperatures also filled into the region, reducing stress for corn and sunflowers. Soil moisture in the region is limited in many of the wheat areas of the region which will need more before winter wheat planting commences. The system that pinwheels through Europe this week will eventually find its way into Ukraine and western Russia by this weekend. The slow-moving nature should bring scattered showers to many areas in need.
The player sheet for Sept. 2 had funds: net buyers of 6,000 contracts of SRW wheat, buyers of 5,000 corn, buyers of 10,000 soybeans, buyers of 3,000 soymeal, and  buyers of 7,500 soyoil.
TENDERS
WHEAT PURCHASE: Iraq bought 100,000 metric tons of U.S. wheat in a limited invitation sent to U.S. grain companies, a government official said by phone.
UKRAINE EXPORT UPDATE: Ukraine's grain exports are down 54.5% year-on-year in the 2022/23 season so far at 4.16 million tonnes, the agriculture ministry said on Friday.
CORN TENDER: South Korea's Major Feedmill Group (MFG) has issued an international tender to purchase up to 140,000 tonnes of animal feed corn
WHEAT TENDER: South Korea's Major Feedmill Group (MFG) has issued an international tender to purchase up to 70,000 tonnes of animal feed wheat sourced from North America or Australia only
WHEAT TENDER: The Taiwan Flour Millers' Association has issued an international tender to purchase an estimated 55,375 tonnes of grade 1 milling wheat to be sourced from the United States
PENDING TENDERS
RICE TENDER: Bangladesh's state grains buyer issued an international tender to purchase 50,000 tonnes of rice
SOYBEAN TENDER: South Korea's state-backed Agro-Fisheries & Food Trade Corp issued international tenders to purchase around 30,000 tonnes of soybeans free of genetically modified organisms
BARLEY TENDER: Jordan's trade ministry is seeking 120,000 tonnes of barley in a tender, a government source said. The deadline for submission of offers is Sept. 7 for shipment during February and March, a source said.
CORN TENDER: Taiwan's MFIG purchasing group has issued an international tender to buy up to 65,000 tonnes of animal feed corn which can be sourced from the United States, Brazil, Argentina or South Africa
WHEAT TENDER: Bangladesh's state grains buying agency postponed the deadline for submission of price offers in its international tender to purchase 50,000 tonnes of wheat from Sept. 1 to Sept. 18
Brazil 2022-23 Soy Sales 18.6% Done as of Sept. 2: Safras
Early sales of 2022-23 crop, which is estimated at 151.5m tons, are currently at 28.2m tons, agricultural consultancy Safras & Mercado says in emailed report.
That compares with 25.6% a year ago and a 5-year average of 25.9%

Sales were at 17.3% done as of Aug. 5 report

2021-22 sales are 82.6% done, compared with 79.9% in previous report, from Aug. 5, with 85.9% a year ago and 5-year average of 87.8%

Taking into account an estimated harvest of 125.9m tons, soybean sales have so far totaled 104m tons
Ukraine's HarvEast Gets ABCD Traders Interest to Ship Via Ports
"We have had offers from some of the ABCD traders and we have a deal to sell 5,000 tons of corn to one of them in September which will be exported via the safe corridors," HarvEast Commercial Director Tetiana Alaverdova said in an interview.
NOTE: Agricultural giants ADM, Bunge, Cargill and Louis Dreyfus are known in the industry as "ABCD" companies
Says grain business stopped after start of Russia's invasion and companies sought other ways to sell products; "now the ABCD traders are starting to buy volumes from small farmers' holdings to fill vessels in the ports"
Deals are being made for September and October to export grain from the last season: HarvEast
Says HarvEast doesn't yet have deals for the new crop of corn which will start to be harvested around Oct. 10, but traders could soon start buying the new crop
Ukraine Exported 5 Million Tons of Food Products Last Month
Ukraine exported 5 million tons of agricultural products in August, Minister of Infrastructure Oleksandr Kubrakov said on Facebook.
"Despite this is a record since the full-scale Russia's invasion, it is still not enough to meet needs of our economy," Kubrakov said
Ukraine exported 1.7 million tons through the ports of Odesa, Chornomorsk and Pivdennyi, 1.6 million tons were shipped through the Danube ports, 1 million tons by rail and more than 600,000 tons by road
Ukraine wants to increase exports to 8 million tons of agricultural products in September, including 3 million tons from the country's sea ports
Last month, Ukraine's Black Sea ports — under a deal brokered by the UN and Turkey — loaded 67 vessels and there are "dozens of new requests to enter the ports," minister Kubrakov said
Russia Harvests 75% of Wheat Area; Yield Increases: IFX
Russia harvested 88.2m tons of wheat in bunker weight as of Sept. 2, compared with 66.4 million tons this time last year, Interfax reported, citing the agriculture ministry.
NOTE: Bunker weight is before drying and cleaning
Yield increased to 3.97 tons/ha, up from 2.99 tons/ha a year ago
Harvest may reach 82.9m tons after drying and cleaning
21.2m tons of barley have been harvested, compared with 16.5 tons at this time last year
Six More Crop Vessels Authorized to Leave Ukraine Ports
Six vessels carrying a total of 87,442 tons of food products are set to leave Ukrainian ports on Tuesday, the Joint Coordination Centre says in an emailed statement
Irmgard to depart for Turkey with 27.5k tons of wheat and 7.2k tons of corn
New Levant to depart for Turkey with 26.5k tons of wheat
Queen Sara to depart for Egypt with 11.1k tons of corn
Vitis to depart for Italy with 5.8k tons of sunflower oil
Ocmis Adventure to depart for Greece with 4.9k tons of corn
Oris Princess to depart for Israel with 4.5k tons of sunflower meal
JCC also inspected six inbound vessels; plans to inspect five more Tuesday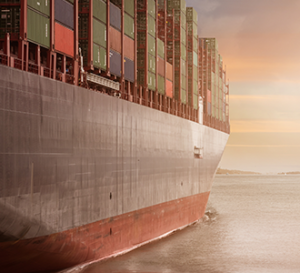 Brazil C-S 2022-23 Corn Planting 9% Done as of Sept. 1: AgRural
Summer corn planting is 9% complete, compared to 5.1% a week earlier and 10.1% a year before, according to an emailed report from consulting firm AgRural.
On top of seeding taking place in Rio Grande do Sul and Santa Catarina states since mid-August, works are also starting in Parana
Harvest of 2022 winter corn is 98% completed in Brazil's Center-South region, compared to 94.2% in the previous week
SOYBEAN/CEPEA: Expectations for record crop in the USA press down international soybean prices
The nearness of the 2022/23 soybean crop in the United States, which is forecast to set a record, and the dollar appreciation against other currencies – which makes the American product less attractive to importers, have pressed down the future contracts for soybean and by-products at CME Group (Chicago Mercantile Exchange) this week. And soybean exports from the US decreased last week.
In Brazil, quotations have been influenced by the scenario abroad, and both soybean and by-products devalued in the last days. However, the dollar appreciation limited price drops and raised liquidity at Brazilian ports. The dollar rose by 2.1% between August 25 and September 1, to BRL 5.235 on Thursday.
Still, in August, Brazil exported the lowest amount of soybean in 2022. According to Secex, last month, Brazil shipped 6.16 million tons of soybean, 18% less than that from July and 4.98% below that in August/21.
On September 1st, the ESALQ/BM&FBovespa Index Paranaguá (PR) and the CEPEA/ESALQ Index Paraná closed at BRL 189.11 (USD 36.12)/60-kilo bag and at BRL 183.76 (USD 35.10)/bag, respectively, both 0.2% lower than that on the previous Thursday, August 25. Considering the monthly averages in August, the ESALQ/BM&FBovespa – Paranaguá (PR) Index decreased by 1.9%, to BRL 187.18/bag last month, the lowest since April/22. The CEPEA/ESALQ – Paraná Index decreased by 1.5% in that period, averaging BRL 181.86/bag in August, the lowest since January/22.
On the average of the regions surveyed by Cepea, prices decreased by 0.9% in the over-the-counter market (paid to farmers) and by 1.2% in the wholesale market (deals between processors). Considering the monthly averages, quotations dropped by 1.9% and 1.3%, respectively. Amid devaluations, some farmers reduced the volumes sold, widening the gap between asking and bidding prices.
The farmers in Southern Brazil have reported low amounts available for trading, due to the failure in the 2021/22 crop in that region. Thus, these sellers are keeping the remaining of the crop to sell during soybean sowing in Brazil. However, purchasers are buying the product only for urgent needs because of the expectation for a record harvest next season. The deals for the 2022/23 season have been low so far.
BY-PRODUCTS – With the recent devaluation of soybean and low demand for by-products in Brazil, the quotations for soybean meal and oil faded in the domestic market too. However, devaluations were limited by the firm demand from abroad.
On the average of the regions surveyed by Cepea, meal prices dropped by 0.8% in the last days, however, the monthly average increased by 0.6%. As for soy oil (sold in São Paulo with 12% ICMS), values decreased by 0.3%, to BRL 7,745.34/ton on Sept. 1st. The monthly average dropped by a steep 4.8%, closing at BRL 7,770.52/ton in August, the lowest in 12 months.
Brazilian mills limit wheat imports as inflation dents domestic demand
Brazilian mills have limited imports of wheat due to rising prices and the impact of domestic inflation on consumption, which affected demand for pasta, cookies and bread, industry representatives and analysts said on Friday.
Wheat imports through July reached the lowest levels since 2017, totaling about 3.7 million tonnes, according to government data.
In August, the downward trend continued, as imports fell 9.7% compared to the same month last year, to 536,600 tonnes, despite the period marking the peak of the inter-harvest period, when the new wheat crop is not yet available to local millers.
The average price of the imported tonne shot up to $441 last month from $276.3 in August of last year, according trade data.
Global wheat prices were impacted by the war in Ukraine and the effects of the pandemic, Rubens Barbosa, executive president of flour millers association Abitrigo, said.
"And it (the rise in prices) will continue, because the war is likely to continue with prices remaining high, even if with more oscillations because the product from Ukraine is being shipped," Barbosa added.
Brazilian wheat production could reach a new record of almost 10 million tonnes in 2022 after a historical high of 7.6 million tonnes in 2021, Barbosa said.
However, the country should end the year with about 3 million tonnes exported and domestic demand of 12 million, meaning it will continue to be net importer for some time.
Imported wheat is currently cheaper than domestic wheat, said Luiz Pacheco, analyst at Trigo & Farinhas consultancy. But with domestic consumption weaker, mills are not importing. Instead, they are reducing processing until the new crop is ready.
"The consumer is switching from egg pasta, which costs more, to instant pasta, which costs less," Pacheco said. Consumers are also buying smaller packages and changing brands. "This shows the reduction in demand for flour by-products because of inflation."
CORN/CEPEA: Harvesting nears the end in BR; quotations are firm
As the harvesting of the second crop of corn is about to end in Brazil, corn prices have been firm in most of the regions surveyed by Cepea, however, liquidity is low. Aware of the scenario abroad, Brazilian sellers are limiting the volume supplied in the spot market, while purchasers claim difficulties to close deals. In the United States, crops conditions have worsened again, and the output is expected to be lower than that estimated at the beginning of the season.
By August 27, 93.8% of the national second crop of corn had been harvested, according to data from Conab. As for the sowing of the 2022/23 summer crop, in Paraná, 7% had been sown by August 31, according to Deral/Seab. In Rio Grande do Sul, amid higher temperatures and dry weather, activities advanced, and farmers have been assessing the damages caused by the frosts from August 19 and 20.
And the estimates for the output from the 22/23 summer crop of corn have been revised up this week. In PR, Seab/Deral estimates the output to total 3.9 million tons, 34% higher than that from 21/22. In RS, production may grow by 104%, totaling 6.1 million tons, according to Emater/RS – however, it is important to consider that this is a recovery after severe losses last season.
PRICES – Between August 25 and September 1st, on the average of the regions surveyed by Cepea, values decreased by a slight 0.1% in the over-the-counter market (paid to farmers) but rose by 0.8% in the wholesale market (deals between processors). In August, quotations increased by 2.5% and 2.3%, respectively.
The ESALQ/BM&FBovespa Index for corn (Campinas, SP) rose by 0.4% in the last seven days, closing at BRL 83.66 (USD 15.98)/bag on Thursday, 1st. In August, the corn Index rose by 1.2%.
EXPORTS – High international demand underpinned the Brazilian exports of corn in August, which helped to keep values firm in Brazil. At the port of Paranaguá (PR), the monthly average closed 2% above that from July. At the port of Santo (SP), quotations increased by 3%.
According to data from Secex, Brazil exported 7.55 million tons of corn in August, the highest volume in the current season (which began in Feb/22). This year, Brazil has shipped 15 million tons of corn.
WHEAT/CEPEA: Prices drop in Brazil; deals are sporadic
Cepea, September 5 – Wheat prices continued to fade in Brazil in the last days, majorly in the over-the-counter market (paid to farmers), as the harvesting of the national crop is in progress and the demand from mills is low, due to lower processing. Besides, purchasers are waiting for values to drop as the harvesting advances – in Paraná, activities are still at the beginning, and in Rio Grande do Sul, they have not started yet. Thus, deals have been sporadic.
According to data from Seab/Deral, by August 29, 5% of the crops in PR had been harvested. Of the crops not harvested yet, 78% are in good conditions; 19%, in average conditions; and 3% are in bad conditions. In RS, according to Emater, the frosts from August damaged blooming crops and those in lower land, however, the productive potential is not expected to be reduced. Considering the national wheat crop, by August 27, 5.7% had been harvested in Brazil, according to data from Conab.
Cepea, surveys show that, between August 26 and September 2, the prices paid to wheat farmers (over-the-counter market) dropped by 6.73% in Paraná, by 3.35% in Rio Grande do Sul and by 2.69% in Santa Catarina. In the wholesale market (deals between processors), quotations decreased by 4.75% in São Paulo, 3.23% in SC, 3.13% in PR and 2.44% in RS. In the same period, the US dollar rose by 2.03%, to BRL 5.177 on Friday, 2.
EXPORTS AND IMPORTS – According to data from Secex, in the 23 working days of August, Brazil imported 536.6 thousand tons of wheat, against 594.3 thousand tons in August/21. As for the import value, it averaged USD 441/ton FOB origin last month, 59.6% higher than that in August/21.
Argentina Creates New Foreign Exchange Rate for Soy Exports
Measure aims to strengthen reserves: Economy Minister Massa
Special rate to be 200 pesos per dollar until October
Argentine Economy Minister Sergio Massa announced Sunday a special exchange rate for the country's soy producers in a bid to incentivize exports, shore up central bank reserves and avoid a currency devaluation.
Exporters of soy, the country's top commodity, will be able to sell dollars from their shipments abroad at a rate of 200 pesos per dollar, more lucrative than the official rate of 139 per dollar, not including taxes.
This measure "allows us to strengthen reserves, which is essential to overcome the stress that the economy has been suffering," Massa said at a press conference Sunday with more than a dozen agriculture business leaders in attendance.
Sergio Massa, Argentina's economy minister, during a press conference at the Economy Ministry building in Buenos Aires, Argentina, on Wednesday, Aug. 3, 2022.
Soy exporters have agreed with the government to sell at least $5 billion in September as well as $1 billion in the first 72 hours of the measure, Massa said.
The government published an emergency decree on Monday after Massa's announcement to make the policy official. The minister said the exchange rate rules would return to normal in October.
Massa, who started about a month ago as the third economy minister since July, is seeking to reverse the months long decline of cash reserves at the central bank. By some private estimates, the monetary authority only has a little more than $2 billion of net cash reserves left, escalating concerns about a peso devaluation.
Indonesia Sees 2023 Palm Oil Production at 56M Tons: Ministry
Indonesia, the world's top palm oil grower, sets target for 2023 palm oil production at 56 million tons, according to Andi Nur Alamsyah, director general of estate crops at the agriculture ministry.
Indonesia's palm oil production in Jan.-Aug. at 31.99m tons, Alamsyah told parliament on Tuesday
2022 palm oil output target at 52.87m tons
Malaysia Palm Oil Reserves May Jump to Near Three-Year High
Inventories seen climbing to 2.05 million tons in Aug.: survey
Production will probably peak in September, TransGraph says
Palm oil stockpiles in Malaysia probably jumped past 2 million tons for the first time in more than two years as production accelerated and stiffer competition from rival Indonesia curbed export demand.
Inventories climbed 15.8% in August from a month earlier to 2.05 million tons, according to the median of 10 estimates in a Bloomberg survey of analysts, traders and plantation executives. That would be first time stockpiles breached 2 million tons since May 2020 and would be the highest since November 2019.
Expanding stockpiles could further damp palm oil prices, which have tumbled more than 40% since May, as the world's top producer Indonesia implemented various policies to boost its own shipments including an export levy waiver that has since been extended to end-October.
Besides losing market share to rival Indonesia, output is also rising in Malaysia during a peak production season. Production in the second-biggest grower rose 8.3% to 1.70 million tons, the highest since October, the survey shows. Exports were seen at 1.32 million tons, flat from the previous month.
Palm oil production will likely continue rising to hit a peak in September, before declining through the last quarter of the year, according to Nagaraj Meda, managing director of Hyderabad-based TransGraph Consulting Pvt.
"With healthy supply, stocks are expected to increase in the months further to nearly 2.40 to 2.50 million tons, which would limit the upside in the prices," Meda said. Palm oil futures fell 0.1% to 3,912 ringgit ($871) a ton on Monday.
More details from the survey:
Stockpile estimates range from 1.83 million tons to 2.13 million tons, while production ranged from 1.65 million to 1.81 million tons
Export forecasts are from 1.24 million tons to 1.38 million tons
Imports might rise to around 150,000 tons from 130,615 tons in July
Local consumption estimates range from 220,000 to 300,000 tons
Vietnam Keeps 2022 Rice Exports Forecast at 6.5M to 6.7M Tons
Vietnam will be able to export 6.5m to 6.7m tons of rice this year, as previously forecast, Phung Duc Tien, deputy agriculture minister said at an official meeting on Monday.
Rice from Vietnam is in high demand due to low global supplies of wheat and cereals, Nguyen Ngoc Nam, head of Vietnam Food Association, was quoted as saying in the same meeting
This year's rice paddy output seen at 43m tons, Nguyen Nhu Cuong, head of the agriculture ministry's department of crop production, said at the meeting
Vietnam complies with market rules on rice prices and always fulfills its responsibilities for food security, Cuong said, in response to news reports the nation and Thailand agreed on cooperate on efforts to boost rice prices
Comments from the meeting were published on government's official website
NOTE: Thailand, Vietnam Hold Fresh Talks to Shore up Global Rice Price
NOTE: Vietnam is estimated to have shipped 4.73m tons of rice this year through Aug., up 19% y/y, according to General Statistics Office
Monsoon-Sown Rice Area Drops in India, Cotton Planting Rises
Farmers in the world's second-biggest rice grower have planted the crop on 38.4 million hectares (95 million acres) of land as of Sept. 2, a decline of 5.6% from a year earlier, according to the farm ministry.
The area allocated to sugar cane has risen to 5.57 million hectares, from 5.47 million a year earlier, while cotton planting has increased to 12.57 million hectares from 11.77 million, the ministry said on Friday.
The country's June-September monsoon rains have been 6% above average as of Sept. 2, according to the India Meteorological Department. Monsoon crop sowing normally begins in late May and peaks in July, while harvesting starts in late September.
Fertilizer Prices Move Up Ahead of Fall Application Season
US nitrogen prices are up dramatically after aggressive summer fill programs, fueled by a rash of nitrogen-plant outages in Europe due to surging natural gas prices. Smaller increases were also seen for phosphates after several weeks of flat pricing, while potash prices remained flat to lower at New Orleans and inland.
Nitrogen Firms on India Tender, EU Gas Crisis in Friday Findings
In the wake of a surging urea market, US ammonia and urea ammonium nitrate (UAN) prices ramped up quickly this week. Ammonia terminals in the Corn Belt jumped to $1,125-$1,300 a short ton (st), depending on location, vs. $940-$1,050 last week, with similar increases reported in the Plains states. UAN terminals rose $60-$70/st, while New Orleans (NOLA) barge prices soared to $460-$520/st vs. last week's $420-$430 range. After a rapid run-up in late August, urea prices topped out at levels $100/st or more above the prior week's low both at NOLA and inland. NOLA phosphate prices also edged up $10-$20/st.
India called a urea tender on Aug. 30 seeking 1 million metric tons, sparking an upward surge in urea prices in the Middle East, Black Sea, and Brazil markets. The tender closes on Sept. 9.
China further opens its futures but foreign trade may be limited – brokers
China's opening of a raft of futures contracts from crude oil to soymeal to licensed overseas investors may not attract large volumes, with declining appetite for risk abroad and limitations on participation in the scheme, said brokers on Monday.
China's commodity exchanges – in Dalian, Shanghai and Zhengzhou – each announced late Friday that investors under the Qualified Foreign Institutional Investor (QFII) scheme could trade crude oil, copper, soymeal and other contracts from now on.
A huge raw materials consumer and producer, China has repeatedly said it would further open futures markets, after allowing foreign investors to participate in a handful of contracts including crude oil and iron ore in 2020.
While aiming to draw more international investment into China's flagging economy, the move is also a push for more influence in global commodity markets, which have seen high volatility this year.
"They want to be a pricing centre and have wanted to be for a long time," said Darin Friedrichs, founder of Shanghai-based agriculture consultancy Sitonia Consulting.
China buys about 60% of global soybeans to crush into meal for its massive livestock sector, yet prices are benchmarked on the Chicago Board of Trade.
Dalian Commodity Exchange's soymeal futures, which generated 12.4 trillion yuan ($1.79 trillion) in turnover last year, could attract some interest, said Friedrichs.
Overseas investors could trade soybean futures in the United States and soymeal in China, its major demand centre, allowing them to bet on the crush margin, or profit derived from turning the beans into meal.
Other products like copper, which saw 22 trillion yuan turnover last year, and oil and gas where Chinese and overseas market share close connections, could also see some foreign participants.
However, brokers were cautious on the move.
"Investors wouldn't like to be short or long in a market that operates at the whim of the Chinese government," said Ole Houe, director of advisory services at agriculture brokerage IKON Commodities in Sydney, adding that the timing will not encourage a strong uptake.
"Most traders are not looking to take on more risk at the moment," he added, pointing to fears of a global recession.
Foreign interest in iron ore, palm oil, bonded copper and crude oil futures generated about 21.3 billion yuan this year so far, Fang Xinghai, vice chairman of the securities regulator told a conference last week.
"Foreign investment in my country's capital market has shown obvious resilience," he said, according to a transcript on the regulator's website.
Opening up more contracts via the QFII scheme alone, however, will not help China become a pricing benchmark as it currently excludes international industrial players like miners, said John Browning, managing director of brokerage Bands Financial, in a note.
A firm must have a fund management license to apply for a QFII license.
Participation by industry is "vital in creating the internationalization of Chinese benchmarks," he said.
There is also no information yet on whether any delivery mechanism will be available, added Browning.
The futures and options contracts now open to QFII investors include Dalian's soybean, soymeal, soyoil, palm oil and iron ore products.
On the Shanghai International Energy exchange, its crude oil, TSR 20 rubber, low-sulfur fuel oil and bonded copper futures are open to QFII investors, and crude oil options.
QFII investors can also trade copper, aluminum, zinc, steel rebar, hot rolled coils, gold and silver futures contracts, and options for copper, aluminum, zinc and gold.
Risk Warning: Investments in Equities, Contracts for Difference (CFDs) in any instrument, Futures, Options, Derivatives and Foreign Exchange can fluctuate in value. Investors should therefore be aware that they may not realise the initial amount invested and may incur additional liabilities. These investments may be subject to above average financial risk of loss. Investors should consider their financial circumstances, investment experience and if it is appropriate to invest. If necessary, seek independent financial advice.
ADM Investor Services International Limited, registered in England No. 2547805, is authorised and regulated by the Financial Conduct Authority [FRN 148474] and is a member of the London Stock Exchange. Registered office: 3rd Floor, The Minster Building, 21 Mincing Lane, London EC3R 7AG.                  
A subsidiary of Archer Daniels Midland Company.
© 2021 ADM Investor Services International Limited.
Futures and options trading involve significant risk of loss and may not be suitable for everyone.  Therefore, carefully consider whether such trading is suitable for you in light of your financial condition.  The information and comments contained herein is provided by ADMIS and in no way should be construed to be information provided by ADM.  The author of this report did not have a financial interest in any of the contracts discussed in this report at the time the report was prepared.  The information provided is designed to assist in your analysis and evaluation of the futures and options markets.  However, any decisions you may make to buy, sell or hold a futures or options position on such research are entirely your own and not in any way deemed to be endorsed by or attributed to ADMIS. Copyright ADM Investor Services, Inc.
Latest News & Market Commentary