TOP HEADLINES
India to Spend $12 Billion to Build Warehouses for Food Grains
The nation will spend about 1T rupees ($12 billion) in five years to build warehouses to store farm commodities, Information and Broadcasting Minister Anurag Thakur said Wednesday after a cabinet meeting.
The country plans to boost the storage capacity by 70m tons; the current capacity is 145m tons
The government will help cooperative societies to set up grain storage facilities
The plan would be implemented by converging various programs of farm, food and food processing ministries, according to a government statement
FUTURES & WEATHER
Wheat prices overnight are up 9 1/2 in SRW, up 8 1/2 in HRW, up 4 1/4 in HRS; Corn is up 4 3/4; Soybeans up 18 1/4; Soymeal up $5.20; Soyoil up 0.56.
For the week so far wheat prices are down 13 1/4 in SRW, down 22 1/4 in HRW, down 33 3/4 in HRS; Corn is down 5 1/4; Soybeans down 22 1/2; Soymeal down $4.40; Soyoil down 2.29.
For the month to date wheat prices were down 30 in SRW, up 22 3/4 in HRW, down 19 1/2 in HRS; Corn is up 13 3/4; Soybeans up 18 1/4; Soymeal down $33.80; Soyoil up 0.56.
Year-To-Date nearby futures are down 23.9% in SRW, down 10.2% in HRW, down 16.5% in HRS; Corn is down 11.8%; Soybeans down 13.5%; Soymeal down 16.9%; Soyoil down 27.1%.
Chinese Ag futures (JUL 23) Soybeans up 25 yuan; Soymeal up 22; Soyoil down 32; Palm oil down 78; Corn up 8 — Malaysian palm oil prices overnight were up 77 ringgit (+2.41%) at 3278.
There were changes in registrations (-6 Soyoil). Registration total: 2,389 SRW Wheat contracts; 2 Oats; 0 Corn; 0 Soybeans; 1,114 Soyoil; 47 Soymeal; 97 HRW Wheat.
Preliminary changes in futures Open Interest as of May 31 were: SRW Wheat down 1,567 contracts, HRW Wheat up 2,726, Corn up 12,982, Soybeans up 3,588, Soymeal up 1,075, Soyoil up 6,609.
Artificial intelligence (AI) and machine learning (ML) aren't the buzzwords in business anymore. When adopted the right way, both technologies benefit businesses in millions of ways. From enhancing efficiency and workflow to offering user convenience and accessibility. AI market is expected to reach the $500 billion milestone by 2024.
Northern Plains: Widespread showers continue in the Northern Plains throughout this week. The coverage and intensity may decrease over the weekend into next week, but most areas are seeing at least some rainfall to keep crop conditions favorable.
Central/Southern Plains: Showers and thunderstorms continue to develop in clusters across the Central and Southern Plains going into next week, though still focused more on western areas than in the east. If eastern areas continue to miss out, then drought may worsen there. But overall, drought reduction is occurring in the region.
Midwest: Temperatures continue to be above normal in the Midwest all week long while chances for showers are fairly limited. Showers will be around throughout the week, though, and will help to stave off dryness where they hit. Areas that do not receive showers could see drought developing or increasing this week, especially in eastern areas. There is some concern over young plants, but drought isn't deep or forecast to spread to too many areas just yet.
Canadian Prairies: In the Canadian Prairies, scattered showers have been very sporadic on where they have been hitting over the last week, but continue in the region going into next week. Coverage of showers will be different each day. Temperatures remain above normal, but not extremely so.
Delta: Soil moisture has been dropping in the Delta, though is still in good shape across most of the region. Showers will continue to be limited throughout the week and may start to be a concern if the drier pattern continues deeper into June.
Argentina: More showers are expected to come in waves across Argentina Friday into next week, increasing soil moisture in the country's primary growing areas and favoring winter wheat establishment.
The player sheet for 5/31 had funds: net sellers of 1,000 contracts of SRW wheat, sellers of 3,000 corn, sellers of 3,500 soybeans, unchanged soymeal, and  unchanged soyoil.
TENDERS
U.S. BUYS BRAZILIAN SOYBEANS: Brazil is exporting 178,800 tonnes of soybeans to buyers in the United States, shipping data seen by Reuters showed, as the price of the oilseed in the world's largest soybean supplier is a bargain even for importers in the No. 2 producing nation. It would be the largest U.S. import of Brazilian soybeans since 2014, when imports hit a record 1.048 million tonnes, according to U.S. Census Bureau trade data.
FEED WHEAT PURCHASE: South Korea's Major Feedmill Group (MFG) purchased about 55,000 tonnes of animal feed wheat on Wednesday which can be sourced from optional worldwide origins.
FEED WHEAT PURCHASE: South Korea's Feed Leaders Committee (FLC) on Wednesday purchased around 55,000 tonnes of animal feed wheat from optional origins.
PENDING TENDERS
FEED WHEAT TENDER: Leading South Korean feedmaker Nonghyup Feed Inc. (NOFI) has issued an international tender to purchase up to 130,000 tonnes of animal feed wheat
RICE TENDER: South Korea's state-backed Agro-Fisheries & Food Trade Corp issued an international tender to purchase an estimated 43,500 tonnes of rice.
VEGETABLE OILS TENDER: Egypt's state grains buyer, the General Authority for Supply Commodities (GASC), said on Tuesday it was seeking vegetable oils in an international purchasing tender for arrival July 11-25. GASC said traders should submit bids for payment at sight. The deadline for offers is June 1.
WHEAT TENDER: Saudi Arabia's General Food Security Authority (GFSA) issued a tender on Thursday to buy 480,000 tonnes of wheat for delivery September-October 2023.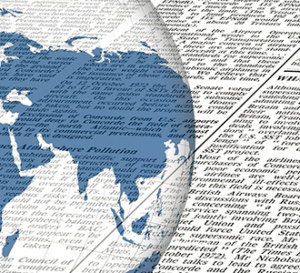 TODAY
CROP SURVEY: US Soybean Crush and Corn for Ethanol
The following is from a Bloomberg survey of five anlaysts.
Soybean crush seen at 185m bu in April, a 2.3% rise from a year ago
Crude and once-refined soybean-oil reserves at end of April seen at 2.53b lbs, up from 2.424b
Corn used in ethanol production seen up 1.7% y/y to 423.1m bu
ETHANOL: US Weekly Production Survey Before EIA Report
Output and stockpile projections for the week ending May 26 are based on six analyst estimates compiled by Bloomberg.
Production seen higher than last week at 998k b/d
Stockpile avg est. 21.978m bbl vs 22.041m a week ago
Brazil makes rare soybean sales to US, shipping data shows
Brazil is exporting 178,800 tonnes of soybeans to buyers in the United States, shipping data seen by Reuters showed, as the price of the oilseed in the South American country, the world's largest soybean supplier, is a bargain even for importers in the No. 2 producing nation.
According to May 30 data from Williams, a shipping agency, three vessels loaded with Brazilian soybeans will leave ports in the northern part of the South American nation between June 4 and June 11. Two others departed Brazilian ports last week.
The purchases reflect Brazil's growing clout as an agriculture exporter. The country has surpassed the United States in exports of soy and, more recently, corn.
The data identifies the buyers as chicken producer Perdue Farms and global grains merchant Archer-Daniels-Midland Co ADM.N. The Floriana, to be loaded with 32,000 tonnes of Brazilian soybeans, will be loaded at a Cargill CARG.UL terminal at the port of Santarem.
"Imports are a small but important element of our supply chain," said Scott Fredericksen, president of Perdue AgriBusiness, a division of Perdue Farms. "As recent soybean crush rates in the U.S. are at a record high, we look to several countries, primarily in South America, to fill the gap in what's grown domestically."
Cargill and ADM did not immediately respond to requests for comment.
The 178,800 tonnes of Brazilian soybeans being shipped to the United States would be the largest since 2014, when imports hit a record 1.048 million tonnes, according to U.S. Census Bureau trade data.
Analysts had said the economics of the U.S. importing soy made sense, as Brazil is on track to harvest more than 154 million tonnes of soybeans this season, its biggest crop ever.
The cost of grain not including freight in Brazil is $1.09 per bushel cheaper than U.S. beans for near-term shipment, John Stewart and Associates wrote in a note to clients on Tuesday, explaining imports therefore made sense for some East Coast crushers.
Brazil 2022/2023 Soybean Crop Seen At 155.15 Million Tns – Agresource
BRAZIL 2022/2023 SOYBEAN CROP SEEN AT 155.15 MILLION TNS – AGRESOURCE
BRAZIL 2022/2023 TOTAL CORN CROP SEEN AT 127.45 MILLION TNS VERSUS 126.08 MILLION TNS IN PREVIOUS FORECAST – AGRESOURCE
Argentina's BCRA Buys $451m in FX Market After $1b Soy Sales
Argentina's central bank purchased $451m in the exchange market on Wednesday after farmers liquidated over $1 billion in grain exports, according to an emailed central bank statement.
Argentina's total sales in the third round of soy dollar and other agriculture sectors have reached about $5.1 billion, according to the statement
Higher Elevator Costs May Bite Into Grain Prices
The prices farmers are getting to sell their crops may take a hit this year, thanks to rising costs for grain elevators. In a report, agricultural lender CoBank says that as a result of higher interest rates, higher operating costs, and high commodity prices, grain elevators may be unwilling to offer the profitable basis–the local premium over futures prices for spot grain deliveries–that they've been offering so far this year. "For grain elevators, the sharp rise in interest rates couldn't have come at a worse time as they borrow higher-priced funds on commodities that have also remained at historically high prices," says Tanner Ehmke of CoBank. Basis prices this year have been well higher than usual, with most locations paying extra for deliveries of both corn and soybeans as of this week, according to data from StoneX.
U.S. corn production slightly up despite unfavorable warmth/dryness across central Corn Belt – Refinitiv Commodities Research
Continued rapid plantings and decent early season conditions fractionally (<1%) increase 2023/24 U.S. corn production, despite lack of moisture throughout the eastern half of the Plains and unfavorable warm weather across the central Corn Belt. In May's WASDE (12 May), USDA placed U.S. corn production at 387.7 million tons, above our median projection. Our current estimate puts planted area at 91.5 million acres, up 3% from last season, which is 0.5 million acres below the USDA's March estimate of 92 million acres in its Prospective Plantings report (31 March). A recently released Reuters Poll of Analysts (27 March) placed U.S. corn crop area at 90.9 [87.7–92.1] million acres. The next USDA survey-based estimate of acreage will be released in the 30 June Acreage report.
Favorable planting conditions continued across most of the Corn Belt over the past two weeks, with warm temperatures (up to 0-3 °F above average) and dry weather (0.5-2 inches below normal) dominating the Central/Northern Plains and Upper Midwest. The latest Crop Progress report of the season (30 May) estimated national-level sowings at 92%, a 11% jump from last week and well ahead of the 84% five-year average. Essentially all major producing areas are ahead of five-year averages, except for few regions in the western parts of the Corn Belt (e.g. Kansas (-2% points) and Colorado (-5% points)). Total corn emergence has reached 72%, a whopping 20% jump from last week and also ahead of the five-year average of 63%, indicating overall a rapid crop progress is in full swing.
The overwhelmingly fast pace early in the season should be viewed with caution, however, as it may not necessarily imply high yield potential. The faster than normal planting/emergence progress means the more impactful of the June weather will likely be on the early crop development (than usual), which may turn out to be unfavorable given our current dismal outlook. Widespread warmth/dryness is anticipated to continue throughout the Corn Belt during June, while some key crop areas remain in great need for plentiful rainfall. Fortunately for farmers, recent GFS/EC model runs indicate the potential for a high precipitation pattern to return in the eastern parts of the Plains next week, which should provide a timely relief to the crops in major producers across the southwestern Corn Belt, but the rest of the Corn Belt is expected to remain dry, warranting attention.
2023/24 Canada wheat production likely in line with last season despite area expansion – Refinitiv Commodities Research
Dismal summer weather outlooks and poor soil moisture conditions throughout the Southern Prairies set 2023/24 Canada wheat production at 33.3 [30.0–36.8] million tons, down 1% from last season, despite higher area stemming from favorable prices/strong demand amid tight global supplies. Total planted area is projected at 10.7 million hectares, up 3.9% from last season, which is the largest acreage since 2001. Our current area estimate is slightly below the StatCan's latest outlook of 10.9 million hectares in its Principal Field Crop Areas report (26 April). The USDA's World Agricultural Outlook Board (WAOB) has pegged its estimate of Canada wheat production at 37 million tons on 12 May.
The expected increase in wheat area largely stems from its comparative price advantage over other competing crops, in the midst of high worldwide demand and low global supply expectations. Despite recent significant setbacks, wheat prices are still hovering around highest levels since 2013, promising a decent profitability amid favorable cost dynamics compared to last season, as most fertilizer prices have now stabilized and gone down back to the pre-Russia-Ukraine war levels. Historically low yield expectations in the U.S. due to extreme drought across the Plains are encouraging Canadian farmers to expand wheat acreage as well. While the current planting conditions in Western Canada are not atrocious, they are far from ideal, with dryness already persistent throughout key areas, mounting yield concerns. Soil moisture levels in key producing areas of southwestern Saskatchewan and southeastern Alberta have been hovering around 5-year lows since January. Overall poor soil moisture conditions are evident in nearly all major crop regions, and this will likely have detrimental impacts on yield potential given the gloomy summer weather outlook (for June-August) in the latest long-term projection by Refinitiv Weather Research (11 May).
Fertilizer Prices Fall as Suppliers Fight for Market Share
Lower commodity prices and competition between suppliers continue to weigh on the Brazil phosphate and potash markets ahead of the next planting season. Though nitrogen demand is forecast to improve in 3Q, prices are expected to keep softening.
Brazil Fertilizer Prices Fell Further
The Brazil market continued in offseason mode with limited trades and softer prices. Urea prices slid to $290-$300/mt CFR down from last week's $295-$305/mt CFR, with bids around $280/mt CFR demonstrating how buyers are keeping pressure on the market even with India tendering for 800,000 mt of product. Ammonium sulfate prices were $155-$165/mt CFR, down from the flat $170/mt CFR. Downward pressure continued in the phosphate market, reflecting another $10/mt drop in MAP. Potash edged lower to $330-$360/mt CFR from $330-$370/mt CFR.
Fertilizer Fill on the Horizon as Spring Fieldwork Ebbs in US
An early surge in spring fieldwork and near-term US demand caused fertilizer supplies to tighten inland, yet elevated prices for urea, phosphates and potash are under pressure as consumption tapers off and suppliers strive to empty bins. Fill pricing could reset the nitrogen market 16% lower.
Fertilizer Prices in US Continue Slide
Prices for most major fertilizers fell further or were at least under pressure as the North American application season waned. The only exceptions were spot outages of ammonium sulfate at locations in the Northern Plains. Otherwise, inland ammonia prices faded, with urea, urea ammonium nitrate, ammonium sulfate, phosphates and potash all trending downward. New Orleans potash remained flat. Lower urea prices were expected in India's pending 800,000-metric-ton tender due to plentiful international and local supplies. Prices in Brazil for urea, ammonium sulfate, phosphate and potash continued to fall.
Interested in more futures markets?  Explore our Market Dashboards here.
Risk Warning: Investments in Equities, Contracts for Difference (CFDs) in any instrument, Futures, Options, Derivatives and Foreign Exchange can fluctuate in value. Investors should therefore be aware that they may not realise the initial amount invested and may incur additional liabilities. These investments may be subject to above average financial risk of loss. Investors should consider their financial circumstances, investment experience and if it is appropriate to invest. If necessary, seek independent financial advice.
ADM Investor Services International Limited, registered in England No. 2547805, is authorised and regulated by the Financial Conduct Authority [FRN 148474] and is a member of the London Stock Exchange. Registered office: 3rd Floor, The Minster Building, 21 Mincing Lane, London EC3R 7AG.                  
A subsidiary of Archer Daniels Midland Company.
© 2021 ADM Investor Services International Limited.
Futures and options trading involve significant risk of loss and may not be suitable for everyone.  Therefore, carefully consider whether such trading is suitable for you in light of your financial condition.  The information and comments contained herein is provided by ADMIS and in no way should be construed to be information provided by ADM.  The author of this report did not have a financial interest in any of the contracts discussed in this report at the time the report was prepared.  The information provided is designed to assist in your analysis and evaluation of the futures and options markets.  However, any decisions you may make to buy, sell or hold a futures or options position on such research are entirely your own and not in any way deemed to be endorsed by or attributed to ADMIS. Copyright ADM Investor Services, Inc.
Latest News & Market Commentary