TOP HEADLINES
IMF says suspension of Black Sea grain deal could raise grain prices 10-15%
The International Monetary Fund estimated that Russia's exit from a deal allowing Ukrainian exports via the Black Sea could drive global grain prices up by 10-15%, but said it was continuing to assess the situation.
IMF chief economist Pierre-Olivier Gourinchas told reporters the Black sea grain deal had been "very instrumental" in ensuring ample supplies of grains could be shipped from Ukraine, easing price pressures on food. Its suspension would likely put upward pressure on prices, he said.
"We're still assessing where we're going to land, but you would be thinking that somewhere in the range of 10 to 15% increase in prices of grains is a reasonable estimate," he said.
The IMF on Tuesday forecast that global headline inflation would fall to 6.8% in 2023 from 8.7% in 2022, dropping to 5.2% in 2024, with core inflation declining more gradually to 6.0% in 2023 and then 4.7% in 2024.
Gourinchas told Reuters it could take until the end of 2024 or early 2025 until inflation came down to central bankers' targets and the current cycle of monetary tightening would end.
The IMF last week said Russia's withdrawalfrom the initiative, which was brokered by Turkey and the United Nations last July, would hit regions that rely heavily on shipments from Ukraine, including North Africa, the Middle East and South Asia.
The deal had allowed Ukraine to export around 33 metric tonnes of grain by sea and turned out to be an important factor for global food security.
The European Union on Tuesday said it was ready to export almost all of Ukraine's farm produce via "solidarity lanes" – rail and road transport connections through EU member states that border Ukraine.
About 60% of Ukraine's exports were shipped via solidarity lanes and 40% went via the Black Sea while the U.N. backed grain deal was in operation.
FUTURES & WEATHER
Wheat prices overnight are down 18 3/4 in SRW, down 12 3/4 in HRW, down 6 3/4 in HRS; Corn is down 8; Soybeans down 1; Soymeal up $2.20; Soyoil down 0.43.
For the week so far wheat prices are up 44 in SRW, up 39 3/4 in HRW, up 38 1/4 in HRS; Corn is up 20 3/4; Soybeans up 17 1/4; Soymeal up $9.80; Soyoil up 1.03.
For the month to date wheat prices are up 90 1/2 in SRW, up 100 in HRW, up 108 1/4 in HRS; Corn is up 62 1/2; Soybeans up 75 3/4; Soymeal up $21.00; Soyoil up 4.86.
Year-To-Date nearby futures are down 6.4% in SRW, up 1.4% in HRW, down 1.4% in HRS; Corn is down 19.1%; Soybeans down 0.1%; Soymeal down 4.1%; Soyoil up 12.5%.
Chinese Ag futures (SEP 23) Soybeans up 8 yuan; Soymeal up 24; Soyoil up 26; Palm oil up 44; Corn up 20 — Malaysian palm oil prices overnight were down 5 ringgit (-0.12%) at 4061.
There were no changes in registrations. Registration total: 1,398 SRW Wheat contracts; 448 Oats; 0 Corn; 11 Soybeans; 187 Soyoil; 0 Soymeal; 147 HRW Wheat.
Preliminary changes in futures Open Interest as of July 25 were: SRW Wheat up 708 contracts, HRW Wheat up 3,502, Corn down 4,747, Soybeans up 1,058, Soymeal up 5,098, Soyoil down 4,260.
Northern Plains: Systems moving through Canada will make for some areas of showers in the Northern Plains this week. Temperatures will be hot for the next couple of days, but moderate with a cold front moving through later this week. Additional rain may be possible this weekend and again early next week, but that too is uncertain.
Central/Southern Plains: Heat will be in place across the Central and Southern Plains for the next week, with many days in the 90s and some 100-degree readings, exacerbating dryness issues in parts of the region. Some showers will move through, mostly for northern areas, but that is not guaranteed. A front settling south through the region is more likely to bring showers and thunderstorms Friday through the weekend.
Midwest: Heat will continue to spread through the Midwest this week. Most areas will see temperatures in the 90s for at least a few days while some 100s will be possible in the southwest. Models are unsure about the precipitation forecast this week but with drought in place, any rainfall will be welcome and potentially bring down temperatures at times. A frontal passage should bring some more widespread rainfall for the weekend and less extreme temperatures for next week. Stress should be very high for this week, coming at a critical time for corn especially, but may relax a bit for next week.
Delta: Drier conditions are likely for the Delta while temperatures increase well into the 90s into next week, causing stress to areas with more limited soil moisture. Some 100-degree readings will be possible at times.
Canadian Prairies: A trough will send a storm system through the Canadian Prairies for the next few days, but models continue to favor northern areas with precipitation. Temperatures will fall behind a cold front moving through Tuesday and Wednesday. A secondary impulse may bring showers to southern areas that are in more desperate need this weekend, but that is still uncertain. Crops across southern Alberta and Saskatchewan are begging for rain while wheat and canola are in reproductive to filling stages, but are continuing to be plagued by drier conditions.
The player sheet for 7/25 had funds: net buyers of 2,500 contracts of SRW wheat, sellers of 3,000 corn, buyers of 2,500 soybeans, buyers of 4,000 soymeal, and  sellers of 1,000 soyoil.
TENDERS
RICE TENDER PASSED ON: South Korea's state-backed Agro-Fisheries & Food Trade Corp. is believed to have has rejected offers and made no purchase in an international tender to purchase some 43,000 metric tons of rice which closed on July 10.
CORN TENDER: Algerian state agency ONAB has issued an international tender to purchase up to 120,000 metric tons of animal feed corn to be sourced from Argentina or Brazil.
CORN, SOYMEAL TENDER: Iranian state-owned animal feed importer SLAL has issued international tenders to purchase about 120,000 metric tons of animal feed corn and 120,000 metric tons of soymeal.
PENDING TENDERS
VEGETABLE OILS TENDER: Egypt's state grains buyer, the General Authority for Supply Commodities (GASC), set an international purchasing tender for vegetable oils with a July 26 deadline for offers. GASC is seeking an unspecified quantity of sunflower oil and soyoil for arrival between Aug. 20 and Sept. 5 and/or Sept. 6-20, with a requested for offers to be made at sight.
WHEAT TENDER: The Taiwan Flour Millers' Association has issued an international tender to purchase an estimated 108,000 metric tons of grade 1 milling wheat to be sourced from the United States.
WHEAT TENDER: Bangladesh's state grains buyer issued an international tender to purchase 50,000 metric tons of milling wheat, European traders said. The deadline for submission of price offers is Aug. 1, they said. The last reported wheat tender from Bangladesh was in September 2022.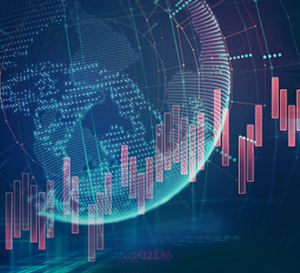 TODAY
ETHANOL: US Weekly Production Survey Before EIA Report
Output and stockpile projections for the week ending July 21 are based on six analyst estimates compiled by Bloomberg.
Production seen lower than last week at 1.058m b/d
Stockpile avg est. 23.17m bbl vs 23.166m a week ago
CROP TOUR: Spring Wheat in Good Shape in SE North Dakota
Spring wheat yields averaged 50.5 bushels per acre after five stops of the Wheat Quality Council's annual crop tour Tuesday along North Dakota's key southeast and central east areas.
Forecast is in line with US Department of Agriculture estimate of 47 bushels per acre for the state

Compares with 50 bushels per acre last year

Dave Green, council executive vice president: "We started in areas that usually have good crops, no surprises. I would expect this to be a lessening of good crops as we get into the dryland"

Quality expected to be high as crops battled drought in spring, but yields likely will trail last year's levels

Wednesday data to include west-central and north-central North Dakota; statewide yields to be presented on tour's final day Thursday
NOTE: Estimated yield for same route last year was 60.2 bu/acre amid severe drought
Brazil Soy Exports Seen Reaching 9.11 Million Tns In July Versus 8.8 Million Tns Forecast In Previous Week – Anec
BRAZIL SOY EXPORTS SEEN REACHING 9.11 MILLION TNS IN JULY VERSUS 8.8 MILLION TNS FORECAST IN PREVIOUS WEEK – ANEC
BRAZIL CORN EXPORTS SEEN REACHING 6.43 MILLION TNS IN JULY VERSUS UP TO 6.8 MILLION TNS FORECAST IN PREVIOUS WEEK – ANEC
BRAZIL SOYMEAL EXPORTS SEEN REACHING 2.53 MILLION TNS IN JULY VERSUS 2.584 MILLION TNS FORECAST IN PREVIOUS WEEK – ANEC
US June Pork Supplies in Cold Storage Dropped to 490M Pounds
According to the USDA's July 25 cold storage report released on the agency's website.
Total pork fell 9.1% from June of last year
Pork belly supplies rose to 70.6m pounds from 53.2m last year
Beef supplies fell to 411.9m pounds from 516.8m last year 
Britain warns Russia may attack ships, EU to boost Ukraine exports
Britain warned on Tuesday (Jul 25) that it has information indicating Russia's military may start to target civilian shipping in the Black Sea, while the European Union pledged to help Ukraine export almost all its farm produce via rail and road.
Global wheat prices have spiked 15 per cent in the past week after Russia quit a deal that allowed the safe Black Sea export of Ukraine grain for a year and began targeting Ukrainian ports and grain infrastructure on the Black Sea and Danube River.
"Our information indicates that the Russian military may expand their targeting of Ukrainian grain facilities further, to include attacks against civilian shipping in the Black Sea," Britain's UN Ambassador Barbara Woodward said on Tuesday.
British Prime Minister Rishi Sunak shared the information with Ukrainian President Volodymyr Zelenskyy during a phone call on Tuesday, Woodward told reporters. Britain also had information that "Russia has laid additional sea mines in the approaches to Ukrainian ports", she said.
"We agree with the US assessment that this is a coordinated effort to justify and lay blame on Ukraine for any attacks against civilian ships in the Black Sea," Woodward said.
Russia's mission to the United Nations in New York did not immediately respond to a request for comment.
The White House gave similar warnings last week about possible Russian attacks on civilian ships and sea mines.
China to buy 1,700 metric tons of frozen beef, mutton for state reserves on July 27 -notice
China will buy 1,700 metric tons of frozen beef and frozen mutton for its reserves on July 27, according to a notice on the State Reserve's website on Wednesday.
The purchase will be the first this year, the notice said.
Russia Wheat Harvest Slowed by Rains, SovEcon Says
Extensive rainfall is slowing Russia's wheat harvest in regions that have started the new campaign, according to consultant SovEcon.
Only 14% of the planted areas in Russia had been harvested as of July 20, compared to 22% during the same period last year, SovEcon Managing Director Andrey Sizov says in a research note
Slow harvesting and damp conditions "may result in lower yields due to lodged crops and diminished quality"

Slow release of wheat onto domestic market could impact pace of exports, which are now at record-high levels

Sees wheat production at 86.8m tons, compared to 104.2m tons last year
Russia Could Export 60m Tons of Grain in 2023-24 Season: Tass
Russia could ship as much as 60m tons of grain in the new agricultural season, Russian Grain Union President Arkady Zlochevsky said, according to Tass.
Cites record rolling stocks and a second record harvest
Says weaker ruble is supporting exports
Indonesia June Palm Oil Exports Rise 51.5% M/m: Intertek
Indonesia's palm oil exports rose 51.5% m/m in June versus -0.9% in May, according to Intertek Testing Services.
Palm oil exports rose to 2.506mtons from 1.654mtons in May
Crude palm oil shipments rose to 348.45ktons from 122.85ktons in May
RBD palm olein shipments rose to 1.017mtons from 755.25ktons in May
RBD palm oil shipments rose to 419.4ktons from 298.22ktons in May
Palm oil sales to European Union rose to 397.84ktons from 281.78ktons in May
Palm oil sales to India rose to 756.7ktons from 526.39ktons in May
Palm oil sales to China rose to 548.77ktons from 209.1ktons in May 
Rain raises Rhine river levels in Germany; north still too shallow
Heavy rain has raised water levels on the Rhine in Germany, but the river is still too shallow in central northern areas for cargo vessels to sail fully loaded, commodity traders said on Wednesday.
The river is a major western European shipping route for commodities including grains, minerals, coal and oil products.
Dry weather in June meant it became too shallow for vessels to sail fully loaded and operators imposed surcharges on freight rates to compensate for ships sailing partly empty, increasing costs for cargo owners.
As increasingly frequent low water on the Rhine disrupts Europe's largest economy, its industry is finding new ways to ship cargoes, including the use of low-water barges.
Water in southern sections of the river is rising after rain in past days with levels raised by 0.5 metres (20 inches) in some places on Wednesday, traders said. An improvement is expected as water flows north, they added.
Water at the chokepoint of Kaub WL-KAUB, between Koblenz and Cologne, rose sharply on Wednesday after hitting its lowest so far this year earlier this week and could reach levels allowing full vessel loadings on Friday or Saturday, they said.
The Rhine is still too shallow for normal sailings in northern areas between Cologne and Duisburg. Some vessels, depending on type, are sailing under half full in northern regions, the traders said. More rain forecast on Wednesday and in coming days could provide improvement.
"So far this summer we have had enough rain to prevent a crisis on the river," one commodity trader said. "Low water has increased costs but cargo has been delivered."
German companies faced supply bottlenecks and production problems in summer 2022 after a drought and heat wave led to unusually low water levels on the Rhine.
US Poultry Slaughter Rose 1.1% Y/y in June: USDA
Slaughter rose to 5.92 billion pounds, according to the USDA's monthly poultry slaughter report released on the agency's website.
Chicken live weight unchanged in June from year ago
Chickens condemned post-mortem down 2.4% y/y
Condemned ante-mortem down 14.3% y/y
Interested in more futures markets?  Explore our Market Dashboards here.
Risk Warning: Investments in Equities, Contracts for Difference (CFDs) in any instrument, Futures, Options, Derivatives and Foreign Exchange can fluctuate in value. Investors should therefore be aware that they may not realise the initial amount invested and may incur additional liabilities. These investments may be subject to above average financial risk of loss. Investors should consider their financial circumstances, investment experience and if it is appropriate to invest. If necessary, seek independent financial advice.
ADM Investor Services International Limited, registered in England No. 2547805, is authorised and regulated by the Financial Conduct Authority [FRN 148474] and is a member of the London Stock Exchange. Registered office: 3rd Floor, The Minster Building, 21 Mincing Lane, London EC3R 7AG.                  
A subsidiary of Archer Daniels Midland Company.
© 2021 ADM Investor Services International Limited.
Futures and options trading involve significant risk of loss and may not be suitable for everyone.  Therefore, carefully consider whether such trading is suitable for you in light of your financial condition.  The information and comments contained herein is provided by ADMIS and in no way should be construed to be information provided by ADM.  The author of this report did not have a financial interest in any of the contracts discussed in this report at the time the report was prepared.  The information provided is designed to assist in your analysis and evaluation of the futures and options markets.  However, any decisions you may make to buy, sell or hold a futures or options position on such research are entirely your own and not in any way deemed to be endorsed by or attributed to ADMIS. Copyright ADM Investor Services, Inc.
Latest News & Market Commentary