HEADLINES TODAY
Wheat prices overnight are down 19 1/4 in SRW, down 23 1/2 in HRW, down 20 1/2 in HRS; Corn is down 16 1/4; Soybeans down 40 1/2; Soymeal down $1.05; Soyoil down 2.19.
Markets finished last week with wheat prices up 8 3/4 in SRW, up 23 in HRW, up 22 in HRS; Corn is up 24 3/4; Soybeans up 23 1/4; Soymeal up $0.94; Soyoil up 2.05.
For the month to date wheat prices are down 22 1/2 in SRW, down 12 1/2 in HRW, down 7 in HRS; Corn is up 6; Soybeans down 54 3/4; Soymeal down $11.10; Soyoil up 0.12.
Year-To-Date nearby futures are up 3% in SRW, up 9% in HRW, down -8% in HRS; Corn is up 6%; Soybeans up 14%; Soymeal up 12%; Soyoil up 21%.
Chinese Ag futures (JAN 23) Soybeans down 49 yuan; Soymeal down 33; Soyoil down 6; Palm oil up 46; Corn down 11 — Malaysian palm oil prices overnight were down 240 ringgit (-5.45%) at 4167.
There were changes in registrations (15 Soybeans, 121 Soymeal). Registration total: 2,653 SRW Wheat contracts; 0 Oats; 0 Corn; 15 Soybeans; 149 Soyoil; 121 Soymeal; 1 HRW Wheat.
Preliminary changes in futures Open Interest as of August 12 were: SRW Wheat down 2,977 contracts, HRW Wheat down 3,261, Corn up 1,216, Soybeans up 3,674, Soymeal up 4,018, Soyoil up 1,823.
Northern Plains Forecast: Isolated showers went through the region over the weekend. More isolated showers will be possible across the Dakotas the next couple of days, but with little coverage. Temperatures will be fairly moderate except in Montana where heat is concerning. Drier conditions continue to raise concerns for declining soil moisture for corn and soybeans.
Central/Southern Plains Forecast: Dryness and heat over the weekend continued to stress crops. But a cold front sliding south through the region this week will offer some chances for showers and much cooler temperatures. Showers are forecast to be isolated for all but Nebraska and Colorado, but the cooler temperatures will help to ease stress. Showers may also be possible next week as well as a little system moves through along a front.
Midwest Forecast: Scattered showers went through eastern areas over the weekend, but anything heavy went through Michigan into northwest Ohio. Cooler temperatures have filtered into the region and will mostly stay that way through the weekend. Temperatures could rise a few degrees next week, but overall it should stay seasonal. An upper-level system will move through later this week and weekend with the best chance at any showers, but most areas will stay dry, and declining soil moisture will not be favorable for those areas that are behind on soil moisture.
Canadian Prairies Forecast:  Scattered showers went through the region over the weekend and continue through the middle of this week. Temperatures remain fairly warm for this time of year and areas with ample soil moisture continue to find good conditions to finish up filling wheat and canola. Harvest weather is also favorable.
Europe Grains & Oilseeds Forecast: Heat from the west is pushing east this week, stressing filling crops. Western areas are getting a needed break in the temperatures as well as getting some showers, though damage has been done from the heat this summer. Temperatures are forecast to rise again next week as well.
The player sheet for Aug. 12 had funds: net sellers of 2,500 contracts of  SRW wheat, buyers of 6,200 corn, sellers of 2,500 soybeans, buyers of 4,000 soymeal, and  sellers of 0 soyoil.
TENDERS
An importer group in South Korea is believed to have purchased about 60,000 tonnes of food-grade corn to be sourced from optional origins in a deal earlier this week.
PENDING TENDERS
WHEAT TENDER: Iranian state agency Government Trading Corporation issued an international tender to purchase about 60,000 tonnes of milling wheat
WHEAT TENDER: Jordan's state grain buyer issued an international tender to buy 120,000 tonnes of milling wheat, which can be sourced from optional origins
FEED BARLEY TENDER: Jordan's state grains buyer issued an international tender to purchase 120,000 tonnes of animal feed barley
FEED WHEAT AND BARLEY TENDER: Japan's Ministry of Agriculture, Forestry and Fisheries (MAFF) said it will seek 70,000 tonnes of feed wheat and 40,000 tonnes of feed barley to be loaded by Nov. 30 and arrive in Japan by Jan. 26 via a simultaneous buy and sell (SBS) auction that will be held on Aug. 19.
Record US Soybean Crop, Ukraine Export Optimism: WASDE Takeaways
Ukraine optimism: With Russia's invasion of Ukraine being the single-biggest issue facing global agriculture markets, the USDA signaled it was hopeful for shipments out of the war-torn region will increase, and it raised its Ukraine's corn export estimate.
More disruptions: However, one of the worst-ever European droughts means smaller grain harvests in countries including France, and that means more abnormal trade patterns. The EU now is expected to top China as the world's biggest corn importer.
Record US soybean harvest: Traders were expecting a cut in American soybean production but the agency raised its outlook instead, with both the output and yields seen at the highest ever.
Less cotton: American output was cut to below the range of analyst expectations as drought takes a toll. Prices for the fiber once again jumped by the daily price limit in New York.
Volatile weather: Growing conditions aren't all bad. While severe drought is impacting Europe and parts of the southern and central US, conditions in areas such as the eastern US Midwest and Australia are helping to boost harvests and reduce the inflation pressure that has helped push food inflation to the worst in more than four decades.
CROP SURVEY: US July Soybean Crush Seen at 170.9M Bushels
Projections are based on a survey of six analysts conducted by Bloomberg News on Aug. 11-12.
Soybean crush seen 1.1% lower vs July of last year, and an increase of 3.8% vs a month ago
Oil stocks at the end of last month seen at 1.729b lbs vs 1.619b a year earlier
Six More Vessels Expected to Head to Ukraine Grain Ports: JCC
Two vessels — Kafkam Etler and Zelek Star — were inspected Sunday and cleared to proceed to Ukraine's Chornomorsk port, according to the Joint Coordination Centre that oversees Ukraine's grain-export corridor.
Three more vessels will be inspected Monday and proceed to Chornomorsk, if cleared

Those ships are Great Arsenal, Zumrut Ana and Ocean S

The vessel Kubrosliy will also be inspected Monday and proceed to Odesa, if cleared
Two outbound vessels — the Rahmi Yagciand Star Laura — were cleared to sail over the weekend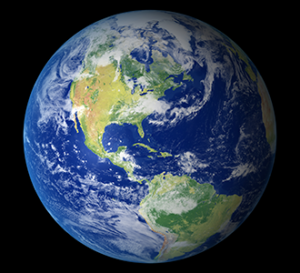 SOYBEAN/CEPEA: Uncertainties in Argentina raise demand for soybean and by-products in the USA and BR
Higher international demand for the soybean from the United States and expectations for higher world demand for the by-products from both the USA and Brazil have boosted the prices for soybean and by-products abroad this week. This scenario is linked to uncertainties about the volume of soybean by-products to be supplied by Argentina (the number one world supplier of soybean meal and oil).
According to a report released by the USDA on August 8, soybean exports from the USA increased by 45.81% in the two last weeks, being more than seven-fold that a year ago. However, in the current year-crop (which ends this month), shipments from the USA have decreased by 6.7%.
Besides, low rainfall in important soybean-producing areas in the Northern Hemisphere pushed up international prices too, since it may reduce the productivity of the 2022/23crops. It is important to highlight that the ending stocks in the current season may be the lowest since2015/16, according to the USDA.
The dollar depreciation against other currencies helped to underpin quotations abroad, since it makes the North American product more attractive to importers. Compared to the Real, the US dollar dropped by 1.1% in the last seven days, to BRL 5.162 on August 11.
BRAZIL – Despite international valuations, the export premiums remained stable in Brazil, reflecting lower supply for exports because some farmers prefer to sell the product locally instead of to the international market, due to the increase in road freight. Besides, national processors were more interested in buying soybean, expecting higher demand from abroad for the Brazilian soybean meal and oil
In the Brazilian spot market, the ESALQ/BM&FBovespa Index Paranaguá (PR) and the CEPEA/ESALQ Index Paraná rose by 1.5% and 1.1%, respectively, closing at BRL 189.48 (USD 36.71)/60-kilo bag and at BRL 183.07 (USD 35.47)/bag on August 11. On the average of the regions surveyed by Cepea, prices decreased by 1.1% in the over-the-counter market (paid to farmers) and in the wholesale market (deals between processors).
ESTIMATES – Conab has revised down, by 14%, the production estimates for the Brazilian 2021/22 crop, to 124 million tons. For Abiove, the soybean output will be slightly over 126.6 million tons. Both indicate lower ending stocks – -21.9% for Conab (5.97 million tons) and -31% for Abiove (3.64 million tons).
CORN/CEPEA: Prices follow opposite trends between regions; Index resumes fading
Corn prices are following opposite directions between the Brazilian regions surveyed by Cepea. In some areas in southern Brazil and at ports, the high exports' performance and valuations abroad have been pushing up quotations, while in other regions, the progress of the harvesting of the second crop – which is ending – is pressing down values.
Between August 4 and 11, values rose by 3.5% in western Santa Catarina, 3.8% in Joaçaba (SC), 1.3% in Passo Fundo (RS) and 3.2% in northern Paraná. In Paranaguá (PR), where s port is located, prices increased by 0.7%, to BRL 86.61/bag on August 11. On the other hand, in Sorriso (MT), quotations dropped by 2.6%, in Rio Verde (GO), by 1.4%, and in central-western São Paulo, by 2.5%.
On the average of the regions surveyed by Cepea, values increased by 1.5% in the over-the-counter market (paid to farmers) between August 4 and 11. In the wholesale market (trades between processors) quotations increased by 0.8%. In Campinas (SP), the ESALQ/BM&FBovespa Index for corn dropped by a slight 0.4%, to BRL 81.94 (USD 15.87)/bag on Thursday, 11. In general, purchasers are trying not to raise the prices paid in the national spot market, which has been limiting liquidity.
ESTIMATES – In a report released on Thursday, Conab revised down the production estimates for the 2021/22 second crop of corn compared to that estimated in July, due to drought issues in Mato Grosso do Sul, Mato Grosso, Minas Gerais and Paraná.
Conab forecasts the national output in the second crop to total 87.4 million tons. The first and third crops are estimated at 24.9 million tons and 2.3 million tons, respectively. Considering the first, second and third crops, the Brazilian corn output in 21/22 is estimated at 114.7 million tons, 31.7% up from that in 2020/21 and a record.
Demand continues estimated at 77.12 million tons, and exports, at 37.5 million tons. Domestic surplus is forecast at 47.25 million tons. If these estimates are confirmed, by the end of the season (in Jan/23), ending stocks will total 9.75 million tons, 25% higher than that in the previous season but still 18% down from the average in the last five years. Perspectives for higher ending stocks raise expectations for higher corn supply in early 2023, but that still depends on the exports' performance in the coming months.
CROPS – The corn harvesting is ending in Brazil. According to Conab, by August 6th, 79.8% of the national crop had been harvested, against 61.2% in the previous week and 61.5% in the same period of 2021.
Malaysia's Aug. 1-15 Palm Oil Exports 490,375 Tons: AmSpec
Shipments fall 1.9% m/m from 499,964 tons exported during July 1-15, according to AmSpec Agri on Monday.
Malaysia Aug. 1-15 Palm Oil Exports +2.8% M/m: Intertek
Malaysia's palm oil exports rose 2.8% m/m during Aug. 1-15, according to Intertek Testing Services.
Total exports for Aug. 1-15: 533,050 tons
Crude palm oil exports: 104,610 tons, 19.6% of total
EU led all destinations for total exports: 171,890 tons
China's Yangtze river shrinks as heatwave, drought threaten crops
Regions that rely on the Yangtze, China's longest river, are having to deploy pumps and cloud-seeding rockets as a long drought depletes water levels and threatens crops, and a heatwave is set to last another two weeks.
The Yangtze's middle and lower reaches have faced temperatures in excess of 40 Celsius (104 Fahrenheit) over the past month, with experts blaming climate change-induced variations in the western Pacific subtropical high, a major determinant of summer weather throughout east Asia.
With the autumn harvest under threat, the agriculture ministry has deployed 25 teams to key regions to take action to protect crops, the Shanghai government's Guangming Daily newspaper reported.
The heatwave is likely to last for another two weeks, making it the longest sustained period of extreme temperatures since records began in 1961, experts with China's National Climate Center told the official Science and Technology Daily on Monday.
Rainfall in the Yangtze river drainage area fell about 30% in July and is 60% lower than normal in August, with the river's tributaries "significantly lower" than historical levels, according to the Yangtze River Water Resources Commission.
The Poyang lake in central China's Jiangxi province, which plays a major role in regulating Yangtze water flows in the summer, has shrunk to levels normally seen during the winter dry season after a 50% decline in rain in July.
Villages relying on water from the lake have been forced to deploy pumps to irrigate rice fields, media reported.
In the sprawling southwestern municipality of Chongqing, facing its second hottest summer since records began in 1961, 900 missiles have been made available to try to "seed" clouds and induce rain, media reported.
Other regions have launched their own weather modification operations.
China normally releases water from the Three Gorges reservoir to relieve drought on the Yangtze but downstream outflows are half the level of a year earlier, official data showed.
Indonesia Aims to Stop Corn Imports in Three Years, Jokowi Says
Indonesia is targeting ending imports of corn within two to three years by raising domestic output, President Joko Widodo said Sunday.
Inbound shipments of the produce have already declined by "a very big leap" to 800,000 tons from as much as 3.5 million tons seven years ago, Jokowi said at the state palace in Jakarta. He added that the policy is meant to bolster food security.
Indonesia Raises Palm Oil Export Tax as Global Prices Increase
Indonesia, the world's largest palm oil producer, raised export taxes on the commodity to $74 a ton for shipments from Aug. 16 to 31 after global prices increased.
The crude palm oil reference price has been set at $900.52 a ton, which pushed the tax rate higher from $52 a ton in the Aug. 9 to 15 period, Veri Anggrijon, the acting director-general of foreign trade, said in a text message.
Russian Fertilizer Exports Declined 7.2% in 1H: Interfax
Russian fertilizer exports fell 7.2% to 17m tons in the first half of the year, Vice Prime Minister Denis Manturov says in interview with Interfax.
Manturov says he hopes that UN work on fertilizer export issues will allow Russia to equal last year's shipment levels
Japan Kishida Orders Continued Wheat Prices Cap, More Grants
Extra price relief measures to be compiled by early September
Regional government grants to be boosted by 1 trillion yen
Japanese Prime Minister Fumio Kishida ordered a continued cap on imported wheat prices, and a boost for regional funding as a part of additional measures to ease the impact of inflation.
Wheat prices for flour mills would remain at their current government-mandated, pre-Ukraine war level beyond October, Kishida said Monday. He also ordered a 1 trillion yen ($7.5 billion) increase in grants for regional governments, which must be used to support local level measures against inflation, he said at a meeting of a panel on prices and pay.
Kishida repeated his plan for as many as nine nuclear reactors to be online this winter with the nation facing an energy supply crunch. The three elements of food, regional support, and energy will be core parts of a set of additional price relief measures that will be fully compiled by early September, Kishida said.
"We'll use existing reserve funds for anything that'll need additional funding," Kishida said. "We also need sustained wage gains, as inflation continues to have a large impact on citizen's lives."
The order came after polls showed support for Kishida slipped following a cabinet reshuffle last week . The prime minister has said his administration's economic policy will be largely unchanged, relying on fiscal spending to contain inflation rather than on monetary policy.
Price gains in Japan have been creeping up, with economists expecting national core inflation to have risen 2.4% last month. That's still much lower than other advanced economies, but Japan's history of decades-long deflation makes even relatively small price increases politically contentious.
Earlier this year, Kishida put together a 6.2 trillion yen spending package to ease the burden of higher prices. That led to the creation of an extra budget with gasoline subsidies and 1.5 trillion yen in additional reserve funds to deal with future developments.
Kishida Approves $21 Billion Extra Budget to Ease Price Pain (1)
Without the gasoline subsidies, the industry ministry estimates the going rate at the pump would have been above 208.4 yen per liter instead of 170.1 yen last week. Kishida said the upcoming additional measures would also decide what to do with caps on gasoline prices beyond October.
The first round of price relief measures is expected to shave 0.5 percentage point off overall consumer prices from May through September, according to the Cabinet Office.
Input costs for companies have been rising much faster than consumer prices. Some companies are passing on the rising cost of parts and raw materials to consumers, but others remain hesitant to do so, meaning they are likely sacrificing profits or limiting raises for workers. A measure of input prices for Japanese firms rose 8.6% in July from a year earlier, while real wages have been falling for the past three months.
Meanwhile, the Bank of Japan has pledged to keep up its monetary easing on the basis that current inflation, driven by a boom in commodities, is not sustainable. The BOJ expects its inflation benchmark — consumer prices excluding fresh food — to stay above its 2% target this fiscal year before falling back below that level in the following year.
US Potash Prices May Have Peaked as Russian Exports Flow
Potash prices in the US continue to fall, despite Canadian producers saying supply will remain tight amid the war in Ukraine.
New Orleans potash prices fell 1.4% for the week ending Aug. 12 to the lowest since February. The prices are closely watched because they can be a factor in food inflation. Cheaper fertilizer means lower costs of production for crops.
Prices soared earlier this year after Russia's invasion of Ukraine roiled markets. The top three producers are Canada, Russia and Belarus. Belarusian potash has been mostly out of the market because of sanctions, and many buyers avoided Russian supplies for fear of getting wrapped up in international sanctions.
Yet fertilizer sales have so far escaped bans levied against other Russian commodities, and exports are making it out of the country. Now, the markets are stabilizing, said Alexis Maxwell, an analyst at Bloomberg's Green Markets.
"Canadian potash producers are trying to hold the market to higher prices, but the stabilization of Russian material has made that difficult," Maxwell said. "Additionally, farmers globally are pulling back on applications," and Cornbelt potash pricing probably peaked this year in the second quarter.
Potash Prices Drop as Inventory Builds; Ammonia Seeks Direction
Potash prices remain below Nutrien and Mosaic's 3Q US fill offers, while fall ammonia rebounded slightly from summer fills. Brazilian potash imports are tracking 33% above last year amid reports of full warehouses and muted farmer demand. Nearly 40% of Europe's ammonia capacity has gone offline due to high natural gas prices, yet new global supply should counter the loss.
US UAN Prices Strengthen; Urea, Phosphates Move down
Urea ammonium nitrate (UAN) prices moved up at New Orleans and inland after CF Industries pulled its July-August fill program in early August. NOLA UAN barges firmed to $400-$425 a short ton (st) vs. last week's $390-$400, while inland terminals in the Corn Belt and southern US jumped $20-$30 for new offers. Urea prices, by contrast, fell after several weeks of increases, with NOLA barges dropping to $563/st amid very light trading, from $580-$620 last week. Phosphate prices also moved down at NOLA and inland, and NOLA potash dropped another $10/st vs. last week, pressuring inland warehouse prices as well. Drought has delayed applications on winter wheat ground in the Southern Plains.
Phosphate price weakness was also apparent internationally, with declines in China, India, Brazil and the Arab Gulf.
Brazil Urea Prices Seek Direction; Potash Dips on Oversupply
Natural gas supply constraints continue to pressure nitrogen markets globally, pushing urea prices higher in Brazil, though slow domestic demand may counter further increases. Potash and phosphates are still in decline as market participants pull back imports and focus on releasing existing inventories.
Slow Demand Keeps Pressure on Brazil Fertilizer Prices
Urea prices went through a week of speculation in Brazil, as seasonally slow demand bumped up against stronger global prices caused by ammonia supply constraints. Buyers pushed for a discount of $30 a metric ton (mt) to close deals, but suppliers didn't oblige, as the global industry awaits another India urea tender in late August. Potash and phosphates deals dropped to $900/mt at the low end of each range and will likely fall further amid lower prices that have already been offered in the market. Importers are scaling back purchases to focus on physical inventory deliveries.
The soybean planting season starts in September and October, and logistics bottlenecks are a key concern for suppliers. Winter preparations for corn will likely be delayed until 4Q due to the unstable nitrogen market.
Brazilian Buyers Slow Potash Imports on High Inventory
Brazil's anticipated potash scarcity in 3Q is fading on sharply higher imports and a strong vessel lineup. Buyers firmly increased import volume in 2Q, expecting barriers to trade on Belarusian and Russian potash. July Brazil imports are at 8.4 million mt, up 33% from last year. Vessel data indicates slowing trade for 3Q arrivals, normally the highest quarter by volume. Buyers are using inventory in ports in lieu of increased imports to supply soybean farmers for the September-October planting season and the 4Q winter corn season.
Brazil's still importing Russian and Belarusian potash, but Canadian tons are gaining market share. Russian imports made up 27.6% of the total in 1H, and Belarusian 11.5%, down from 29.6% and 22.7% in 1H21. Canada's market share increased to 35.4% from 28.3%.
US Weekly Beef and Pork Production Estimates: USDA
US federally inspected beef production falls to 525m pounds for the week ending Aug. 13 from 528m in the previous week, according to USDA estimates published on the agency's website.
Cattle slaughter down 0.6% from a week ago to 647m head
For the year, beef production is 1% above last year's level at this time, and pork is 2.9% below
Risk Warning: Investments in Equities, Contracts for Difference (CFDs) in any instrument, Futures, Options, Derivatives and Foreign Exchange can fluctuate in value. Investors should therefore be aware that they may not realise the initial amount invested and may incur additional liabilities. These investments may be subject to above average financial risk of loss. Investors should consider their financial circumstances, investment experience and if it is appropriate to invest. If necessary, seek independent financial advice.
ADM Investor Services International Limited, registered in England No. 2547805, is authorised and regulated by the Financial Conduct Authority [FRN 148474] and is a member of the London Stock Exchange. Registered office: 3rd Floor, The Minster Building, 21 Mincing Lane, London EC3R 7AG.                  
A subsidiary of Archer Daniels Midland Company.
© 2021 ADM Investor Services International Limited.
Futures and options trading involve significant risk of loss and may not be suitable for everyone.  Therefore, carefully consider whether such trading is suitable for you in light of your financial condition.  The information and comments contained herein is provided by ADMIS and in no way should be construed to be information provided by ADM.  The author of this report did not have a financial interest in any of the contracts discussed in this report at the time the report was prepared.  The information provided is designed to assist in your analysis and evaluation of the futures and options markets.  However, any decisions you may make to buy, sell or hold a futures or options position on such research are entirely your own and not in any way deemed to be endorsed by or attributed to ADMIS. Copyright ADM Investor Services, Inc.
Latest News & Market Commentary