HEADLINES TODAY
Wheat prices overnight are down 8 1/4 in SRW, down 8 1/2 in HRW, down 8 in HRS; Corn is up 2 1/2; Soybeans up 3/4; Soymeal up $0.09; Soyoil unchanged.
For the week so far wheat prices are up 22 3/4 in SRW, up 27 1/2 in HRW, up 26 1/2 in HRS; Corn is up 20 1/4; Soybeans up 40 1/2; Soymeal up $0.82; Soyoil up 3.65.
For the month to date wheat prices are down 7 3/4 in SRW, up 2 in HRW, up 8 1/2 in HRS; Corn is up 10 1/4; Soybeans down 19 1/4; Soymeal down $5.20; Soyoil up 1.96.
Year-To-Date nearby futures are up 4% in SRW, up 10% in HRW, down -7% in HRS; Corn is up 6%; Soybeans up 27%; Soymeal up 26%; Soyoil up 28%.
Chinese Ag futures (JAN 23) Soybeans up 3 yuan; Soymeal up 16; Soyoil up 88; Palm oil up 190; Corn up 25 — Malaysian palm oil prices overnight were up 183 ringgit (+4.29%) at 4447.
There were no changes in registrations. Registration total: 2,653 SRW Wheat contracts; 0 Oats; 0 Corn; 0 Soybeans; 149 Soyoil; 0 Soymeal; 1 HRW Wheat.
Preliminary changes in futures Open Interest as of August 11 were: SRW Wheat up 1,401 contracts, HRW Wheat up 465, Corn down 722, Soybeans up 3,294, Soymeal up 2,429, Soyoil up 2,259.
Northern Plains Forecast: Isolated showers through Monday. Temperatures near to above normal through Monday. Outlook: Isolated showers Tuesday. Mostly dry Wednesday-Saturday. Temperatures above normal west and near to below normal east Tuesday-Saturday.
Central/Southern Plains Forecast: Mostly dry through Saturday. Isolated showers north Sunday-Monday. Temperatures near to above normal through Monday. Outlook: Isolated to scattered showers Tuesday-Saturday. Temperatures near to below normal north and above normal south Tuesday, near to below normal Wednesday-Saturday.
Western Midwest Forecast: Isolated showers north Friday. Mostly dry Saturday-Monday. Temperatures near to above normal Friday-Sunday, near normal Monday.
Eastern Midwest Forecast: Isolated showers through Sunday. Mostly dry Monday. Temperatures near to below normal through Monday. Outlook: Isolated showers Tuesday-Saturday. Temperatures near to below normal Tuesday-Saturday.
The player sheet for Aug. 11 had funds: net buyers of 3,500 contracts of  SRW wheat, buyers of 4,500 corn, buyers of 8,500 soybeans, buyers of 4,000 soymeal, and  buyers of 2,500 soyoil.
TENDERS
SOYMEAL SALE: The U.S. Department of Agriculture confirmed private sales of 103,400 tonnes of U.S. soymeal to Mexico for delivery in the 2022/23 marketing year that begins on Oct. 1.
FEED BARLEY TENDER: Jordan's state grains buyer issued an international tender to purchase 120,000 tonnes of animal feed barley
CORN PURCHASE: An importer group in South Korea is believed to have purchased about 60,000 tonnes of food-grade corn to be sourced from optional origins in a deal earlier this week
RICE PURCHASE: South Korea's state-backed Agro-Fisheries & Food Trade Corp purchased an estimated 33,200 tonnes of rice to be sourced from China and optional origins in an international tender for about 92,000 tonnes that closed on Aug. 3
PENDING TENDERS
WHEAT TENDER: Iranian state agency Government Trading Corporation issued an international tender to purchase about 60,000 tonnes of milling wheat
WHEAT TENDER: Jordan's state grain buyer issued an international tender to buy 120,000 tonnes of milling wheat, which can be sourced from optional origins
FEED WHEAT AND BARLEY TENDER: Japan's Ministry of Agriculture, Forestry and Fisheries (MAFF) said it will seek 70,000 tonnes of feed wheat and 40,000 tonnes of feed barley to be loaded by Nov. 30 and arrive in Japan by Jan. 26 via a simultaneous buy and sell (SBS) auction that will be held on Aug. 19.
Argentine Corn, Wheat Crop Estimates Aug. 11: Exchange
The Buenos Aires Grain Exchange releases weekly report on website.
2021-22 Corn harvest advanced to 89.8% complete from 81.4%
2022-23 Wheat planting area held at 6.1m ha
China Cuts 2021-22 Soy Import Estimate on Weak Demand: CASDE
China lowers estimate for its soybean imports in the 2021-22 year from the previous month due to weak demand for soybean meal, according to the latest China Agricultural Supply and Demand Estimates.
Soybean imports in 2021-22 are seen at 91.02 million tons, down 1.98 million tons from the estimate in the previous month, the Ministry of Agriculture and Rural Affairs said in the report
The cut comes as China is seen crushing a lower volume of soybeans after persistent losses for pig farmers earlier weakened demand for soymeal, the main protein ingredient in animal feed
Forecasts for soybean imports, output and planting acreage in the 2022-23 year remain unchanged from the previous month
Edible oils output in 2021-22 is cut from the previous month, on falling soybean and peanut imports
Imports of edible oils in 2021-22 are also lower after high import prices curbed demand
A lot of rain in July in most corn production regions benefited growth of the grain crop but flooding might hit some areas in the northeastern region, affecting the crop
Corn feed consumption is expected to rise, as pig farming margins are improving, while wheat has become less competitive as a substitute
China's cotton output in 2022-23 is seen up 2% from the previous month forecast, at 5.86 million tons, according to the report
Ukraine Expects WFP Crop Vessel to Arrive at Pivdennyi Port
Ukraine expects a vessel for grain loaded for Africa to arrive at Pivdennyi port on Friday, the country's Infrastructure Ministry said on Facebook.
The Brave Commander — under the flag of Liberia — is to be loaded with about 23,000 tons of grain
The vessel has been chartered under the framework of the United Nation's World Food Programme and will sail to Ethiopia
Two Grain-Laden Vessels Leave Ukraine Ports For Turkey, Iran
Belize-flagged Sormovskiy 121 left Chornomorsk port carrying 3,050 tons of wheat for delivery to Turkey's Tekirdag, according to Turkey's Defense Ministry in tweet.
Star Laura left Yuzhny port carrying 60,000 tons of corn for delivery to Iran
Two more vessels — Efe and Sara — are authorized to go to Odesa, pending inspections, grain corridor's Joint Coordination Centre said in emailed statement Thursday
Outbound vessel Rahmi Yagci to be inspected Friday
Brazil 2021-22 Corn Crop Seen at 114.7M Tons: Conab
Output est. cut from 115.7m tons in July, Brazil's national supply co. says in its monthly report.
Analysts in a Bloomberg survey were expecting 116.6m tons
Yield and area both revised down slightly from the previous month's est.
Soybean production unchanged at 124m tons
EU Corn Crop Seen Sinking to 15-Year Low as Drought Intensifies
Strategie Grains forecasts EU corn output at 55.4 million tons
The crop has 'deteriorated drastically' since last month
The European Union's corn harvest will plunge to a 15-year low as drought gripping the continent parches fields, according to analysts at Strategie Grains.
The outlook for the crop has "deteriorated drastically" since last month, the French firm said Thursday in a report, slashing its production estimate by 15% to 55.4 million tons. Key growers including France, Romania and Hungary have been plagued by heat waves and a lack of rain this summer, hampering crops during their vital growth phase.
The shrinking corn harvest will tighten feed supplies for the region's livestock herds, boosting costs for farmers already grappling with soaring energy costs and labor shortages. Meat prices in the EU jumped more than 11% in June from a year earlier, the fastest pace in data spanning two decades.
The EU often imports corn from Ukraine, even in years of better production. Some seaborne cargoes began flowing from the Black Sea country this month under a newly negotiated crop-export deal, but its grain shipments remain well below normal amid Russia's invasion.
"For several years now, Ukraine has been the principal maize supplier to EU countries," Strategie Grains said. "However, for the coming months, a great deal of uncertainty surrounds Ukraine's capacities to export, because of the ongoing conflict."
The European Commission in July forecast this year's EU corn harvest at 65.8 million tons.
China to Speed Brazil Corn Imports Amid Ukraine War, US Tension
Beijing waiver set to expedite arrival of cargoes this year
Move seeks to replace Ukraine supply and diversify from US
China is taking steps to accelerate imports of Brazilian corn, bringing on a new supplier of the grain at a time when the war in Ukraine has disrupted trade and tensions with the US are soaring.
Beijing will temporarily waive a key clause which paves the way for Brazil, the biggest exporter behind the US, to ship corn to China in the coming months, according to people familiar with the matter. This follows a deal in May that guarantees Brazil access to the world's top grains market over the long term.
That agreement, which took years to conclude due to phytosanitary concerns, requires the Brazilian government to provide guidance to farmers on chemical application and crop management prior to seeding to ensure growers take measures to avoid diseases. China will waive this condition for the current season, said the people, some of whom asked not to be identified because they're not authorized to speak publicly. If the rule still applied, it would hinder shipments as it was imposed after the start of planting.
Corn producers and exporters were informed of China's decision by the Brazilian agriculture ministry in a meeting on August 5, according to Sergio Mendes, head of the Associação Nacional dos Exportadores de Cereais, a grain shippers' association, and Glauber Silveira, executive director at the Associação Brasileira dos Produtores de Milho, a farmers' group.
Both the Brazilian and Chinese agriculture ministries didn't respond to requests for comment from Bloomberg News.
China has been seeking to diversify its corn imports, of which about 70% came from the US and 30% from Ukraine last year. The move to boost purchases from Brazil comes as Ukrainian supplies have been cut off from the world market by Russia's invasion and as tensions between China and the US rise, fueled most recently by the visit of US House Speaker Nancy Pelosi to Taiwan earlier this month.
China already buys most of Brazil's soybeans, another feed ingredient for its massive hog herd. The Asian nation has a history of shifting away from US agricultural supplies at a time of escalating tensions, such as in 2018-19 during a trade war, and has a broader goal to reduce reliance on a single supplier.
Soybean Oil Imports by Top Buyer India Hit Record in July: Group
Soyoil imports by the top edible oil buyer more than doubled from a month earlier to record 519,566 tons in July as uncertainty over palm shipments from Indonesia prompted traders and refiners to boost purchases of the soft oil from Argentina and Brazil, according to a processors' group.
Soybean oil imports rose from 230,992 tons in June, the Solvent Extractors' Association of India said in a statement Friday
Palm oil purchases fell to 530,420 tons in July, from 590,921 tons a month earlier
Total vegetable oil imports, including non-edible oils, increased to 1.21m tons from 991,650 tons in June
India's sunflower oil purchases 155,300 tons vs 119,558 tons a month earlier
Edible oil stockpiles at ports and in the pipeline were 2.3m tons on August 1, compared with 2.26m tons at the start of July
French Corn Ratings Decline, Worst for This Time in a Decade
The share of France's corn crop that's in good or very good condition dropped to 53% as of Aug. 8, crops office FranceAgriMer said on its website.
NOTE: That's the lowest rating for this time of year in at least a decade, as heat and dryness grip French farms
Amount compares to 62% a week earlier and 91% a year earlier
The spring-barley harvest is now complete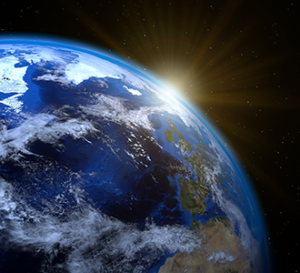 Timely Rains Boost Wheat Crop Outlook in Western Australia: GIWA
Well-timed rainfall has improved the outlook for grain production in the key growing state, with wheat output seen slightly higher than an earlier forecast, according to the Grain Industry Association of Western Australia.
Wheat production is expected to rise to 10.3 million tons in 2022, compared with the group's previous prediction of 10.15m tons
Some dry areas in the northern grain belt are on track for at least average grain yields, while other parts that were less impacted by a "dry July" should see above-average yields
A "very warm" winter has accelerated growth stages for all grain crops
A greater percentage of the crop will be filling grain prior to the inevitable heat in the spring, reducing the chance of heat shock
But, the crop will be exposed to a greater period of frost risk
Crop estimates from August forecast:

Wheat 10.3m tons, +1.5% from July
Barley 5.1m tons, -2.5%
Canola 3.2m tons, +11.3%
Oats 545,000 tons, -9.9%
Cropland Prices Soar With More Buyers From Outside Agriculture
Cropland is a growing asset class and demand for farms is outpacing available supply, according to a Federal Reserve Bank of Chicago report Thursday.
Farmland values rose 22% in the second quarter of 2022 in the district that includes all of Iowa and most of Illinois, Indiana, Michigan and Wisconsin, adding to double-digit gains in the previous two quarters. The rise also comes after Russia's invasion of Ukraine in February sent crop prices soaring to the highest levels in a decade or more.
"Buyers from outside agriculture were helping to push farmland values higher," said David Oppedahl, senior business economist at the Fed in Chicago.
US Barge Shipments of Grain Rose 3% Last Week
110,000 hens to be slaughtered after bird flu found on German farm
About 110,000 chickens are to be slaughtered after an outbreak of H5N8 bird flu on a farm in north Germany, authorities said on Thursday.
The disease was confirmed on an egg-producing farm in Langwege in the Vechta district in the northern state of Lower Saxony, the Vechta district council said.
Vechta is a major region for poultry production. A three kilometre lockdown area has been imposed around the farm plus an observation area with a ten kilometre radius, the council said. These areas contain 352 farms.
The spread of bird flu around the globe has raised concerns among governments and the poultry industry due to its ability to ravage flocks, generate trade restrictions and the risk of human transmission.
France's farm ministry in June removed bird flu-related restrictions on poultry farming across the country, citing a halt in outbreaks after the worst-ever crisis of the highly contagious virus led to the culling of 16 million birds. (Full Story)
Risk to humans from the disease is considered low, but past outbreaks among farm birds have needed extensive slaughtering programmes to contain it.
La Nina conditions to continue, odds lower into winter -U.S. forecaster
Chances for La Niña are expected to gradually decrease from 86% in the coming season to 60% during December-February 2022-23, a U.S. government weather forecaster said on Thursday.
The La Niña weather pattern is characterized by unusually cold temperatures in the equatorial Pacific Ocean.
India Cumulative Monsoon Rainfall 8% Above Normal as of Aug. 11
India has so far received 588.5 millimeters of rains during the current monsoon season, which runs from June through September, compared with a normal of 543.9 millimeters, according to data published by the India Meteorological Department on Aug. 11.
The eastern and northeastern region got 16% below normal rains
Rainfall in the southern peninsular region was at 36% above normal
Cumulative seasonal rainfall data is compiled by the IMD
Risk Warning: Investments in Equities, Contracts for Difference (CFDs) in any instrument, Futures, Options, Derivatives and Foreign Exchange can fluctuate in value. Investors should therefore be aware that they may not realise the initial amount invested and may incur additional liabilities. These investments may be subject to above average financial risk of loss. Investors should consider their financial circumstances, investment experience and if it is appropriate to invest. If necessary, seek independent financial advice.
ADM Investor Services International Limited, registered in England No. 2547805, is authorised and regulated by the Financial Conduct Authority [FRN 148474] and is a member of the London Stock Exchange. Registered office: 3rd Floor, The Minster Building, 21 Mincing Lane, London EC3R 7AG.                  
A subsidiary of Archer Daniels Midland Company.
© 2021 ADM Investor Services International Limited.
Futures and options trading involve significant risk of loss and may not be suitable for everyone.  Therefore, carefully consider whether such trading is suitable for you in light of your financial condition.  The information and comments contained herein is provided by ADMIS and in no way should be construed to be information provided by ADM.  The author of this report did not have a financial interest in any of the contracts discussed in this report at the time the report was prepared.  The information provided is designed to assist in your analysis and evaluation of the futures and options markets.  However, any decisions you may make to buy, sell or hold a futures or options position on such research are entirely your own and not in any way deemed to be endorsed by or attributed to ADMIS. Copyright ADM Investor Services, Inc.
Latest News & Market Commentary