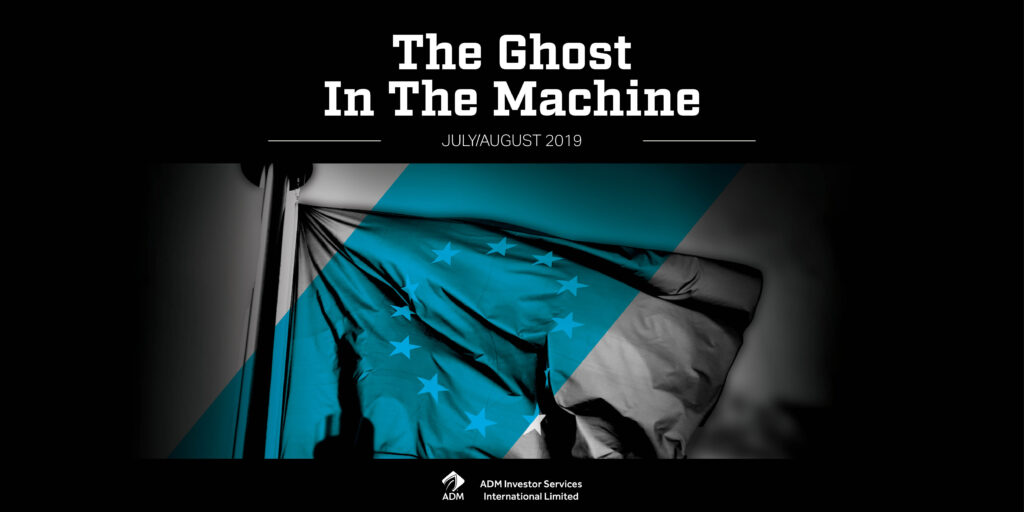 Welcome to the August 2019 edition of the Ghost In The Machine, which rather unsurprisingly sees a lot of discussion about the impact of global trade tensions, and the resultant fears about the global economic outlook on various countries and markets.
A fresh round of central bank policy easing is being heavily discounted, but should more thought be given to the actual benefits for economies, and how such easing might need to be better coordinated with fiscal policy and structural reforms? For the past decade, US equity markets have been buffeted by economic and trade upsets, but ultimately easy Fed policy has won the day: will this continue?

Copper markets have generally responded well to policy easing as well as Chinese 'stimulus' measures, but what message are copper prices sending now about prospects for a US/China trade deal?
This has been the longest, although weakest, US economic expansion on record: why has it been so weak, and what might derail it?

Following on from 'Automation Nation', we consider how social media influences our behaviour, both positively and negatively, as well at its economic impact.

We take an in-depth look at the history of the WTI and Brent crude oil price spread, looking at the influence of crude quality, geography and supply conditions. Once again, start of year optimism on Sugar prices has foundered on the inventory overhang and a weak demand outlook, with producers and processors in Brazil and India struggling to varying degrees, but are there signs that a trough may be being reached?
Finally, it is harvest time for this year's wheat crop in Europe, we take a walk through what harvest means and entails from a wheat miller's perspective.